There's nothing quite like pumpkin to add some colour to the grey autumnal weather.
This time of year brings us this versatile savory sweet vegetable in abundance. One great way to make the most of pumpkin is to prepare syrup from the flesh and combine it with seasonal spices. You could use this for all sorts of things, from cocktails to dessert toppings, but my favourite use is to make a warming spiced pumpkin latte.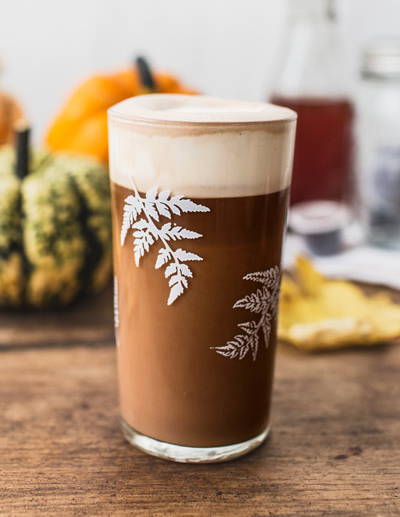 The Syrup
(enough for 8 – 10 spiced pumpkin lattes)
1 small pumpkin

400ml water

200ml maple syrup

250ml agave syrup

6 tsp ground ginger

4 sticks of cinnamon

2 tsp whole cloves

1 tsp nutmeg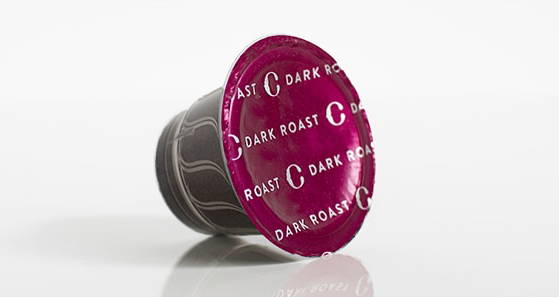 ---
M E T H O D
The Syrup - preheat your oven to 180°C/350°F . Skin and dice the small pumpkin, then roast it in a baking tray with no seasonings until slightly golden. Put it hot into a liquidizer with 50ml of the agave syrup and blitz.
Place the remaining syrup ingredients along with pumpkin puree into a saucepan and stir while bringing to the boil. Reduce to a simmer and cook for a further 10 minutes. Strain the syrup through a muslin cloth or fine sieve and set aside.
The Latte - pour 2 shots of CRU Kafe espresso into a glass (approximately 70ml). Then add 6 tbsp of syrup into the coffee. Lightly whip the cream and add a teaspoon to the coffee, then grate over a little nutmeg to garnish.
And there you have it...
This Spiced Pumpkin Latte is absolutely perfect as a little reward for a hard day's work in winter and works even better with a shot of brandy in it. Serve it at the end of a dinner party and your guests will think you're a genius.