With Easter just around the corner, I wanted to share one more of our fabulous CRU recipes for you to enjoy with your friends and family over the long weekend. These chewy Easter Macaroon Nests are the grown up version of the nests we all remember making at school as children. We've substituted those cereal nests for chewy coconut macaroons and mini eggs for delicious truffle chocolate eggs with a quick drizzle of white chocolate to bring it all together - making a real chocolatey treat! These macaroons are really quick and easy to make and are deliciously fragrant due to the use of dessicated coconut and honey. Enjoy!
---
(Makes about 10-12 generously sized macaroons)
4 egg whites
250g golden caster sugar
3 tablespoons strongly flavoured honey (Heather & Chestnut honeys work well)
200g desiccated coconut
3 tablespoons Coffee Flour
100g white chocolate (optional)
2 packets of mini chocolate eggs (for decoration)
---
Preheat the oven to 180°C/320°F (Fan 160°C) and line a baking tray with parchment paper, measuring out all the ingredients (minus everything chocolate) into a medium-sized, heavy-bottomed pan.
Place over a low heat, stirring until all the sugar has melted and the mixture begins to 'dry' and thicken. You need to make sure to keep an eye on the mixture, and towards the end you need to be almost constantly stirring to prevent it from scorching on the bottom of the pan. Once it's reached the right consistency, leave the mixture to cool.
Once the mixture's cold enough to handle, scoop individual portions of the mixture on to the lined baking tray - leaving a good 2 inches between them on the tray so that they have some room to expand in the oven. You can weigh these at 40g each or make them each the size of a golf ball; then, using your thumb, make a dip in the middle of each macaroon to make a nest shape.
Pop these in the oven and bake for 15-20 minutes, until the macaroons are puffed and golden.
Once cooled, melt the white chocolate over a bain marie (you can use a microwave if you'd prefer) and drizzle over the macaroons. After you've Put a blob of chocolate in the bottom of each nest and put in two to three chocolate eggs.
These will keep well for up to 1 week in an airtight container.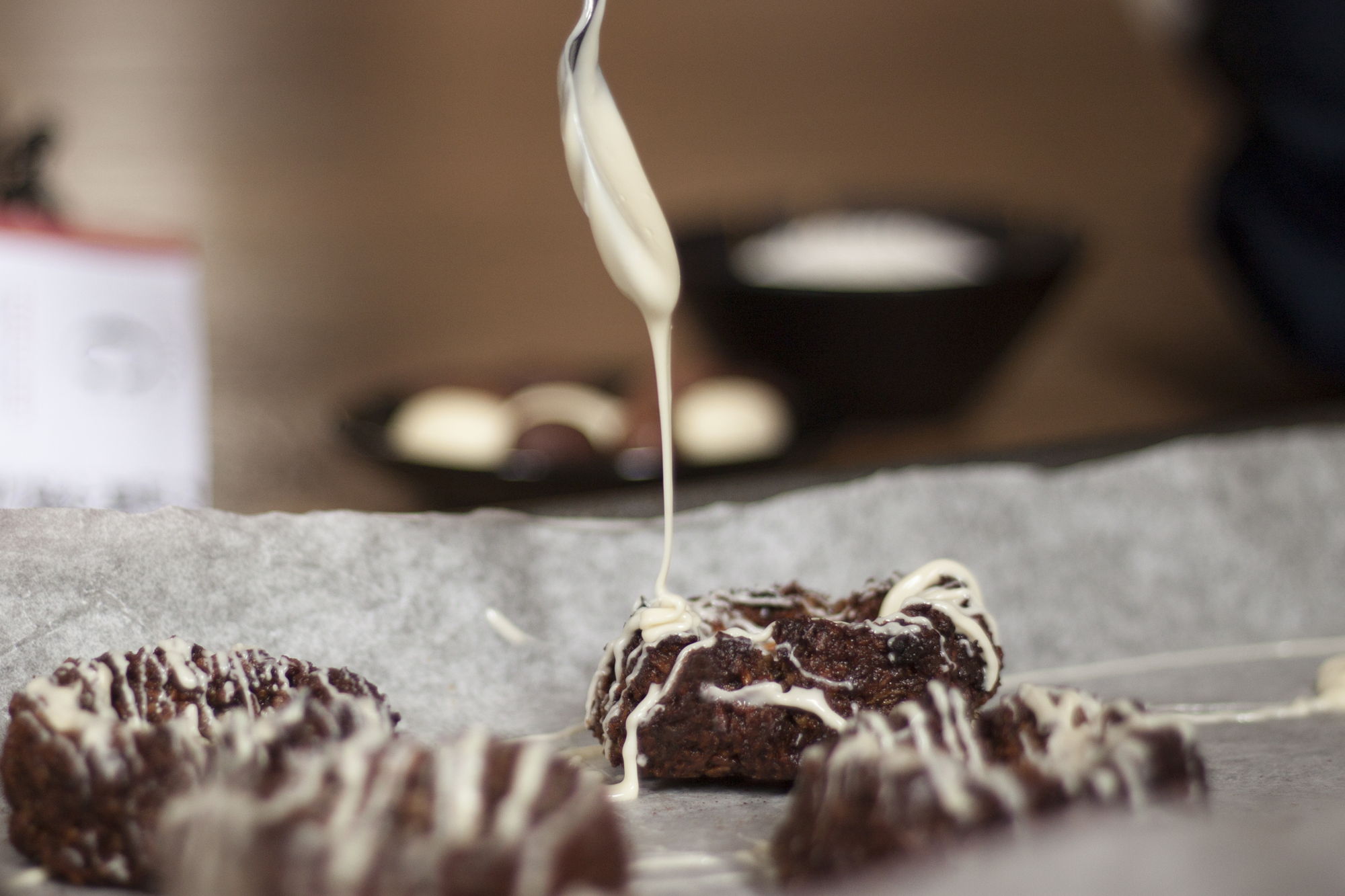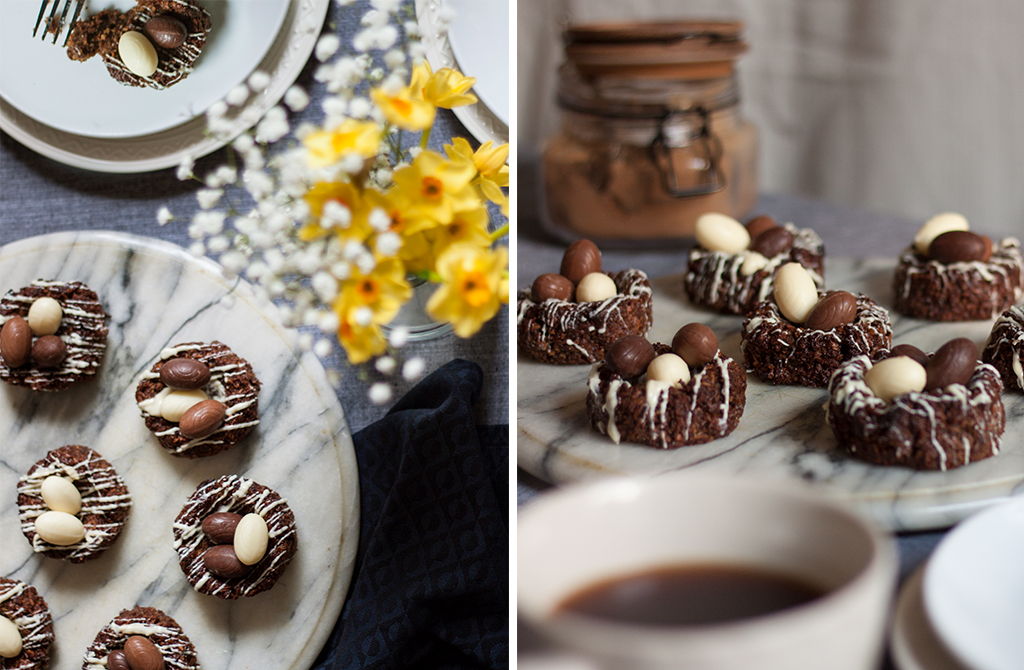 Food Busker's top tip
 For this recipe, why not try and find a honey close to home? Local honey complies with all food standards requirements but is not mistreated to give it a long shelf life. It tastes quite different to foreign supermarket honey and has a flavour that reflects local flora, giving your macaroons an unusual little twist.
---
---
Made from Dried Coffee Cherries
250g / pack
Coffee flour is made from dried and ground coffee cherries, the fruit that contains the coffee bean. Formerly a waste product that is created during processing and often discarded during the coffee harvest, this nutritious ingredient makes one of the most flavour-rich, gluten free flours.
First time visiting us at CRU Kafe?
Sign up to our newsletter below for more fantastic recipes plus a lovely 10% off your first order!