This Sunday is World Fairtrade Day. It's a day to pay tribute to an organisation that has benefitted the lives of so many on a global scale. Here at CRU, we are proud to sell Fairtrade coffee that is 100% traceable and sustainable. To celebrate this and shout about the importance of ethical coffee, we've teamed up with Fairtrade Coffee to delve a little deeper and really answer the question: 'Why Fairtrade?'
---
Fairtrade improves the quality of your beans
Interestingly, this occurs via two channels. Firstly, the minimum price Fairtrade producers receive for their beans, acts as a vital safety net, which gives them stability to plan for the future. These farmers know that higher quality produce can and does attract higher prices – so there is an incentive to innovate and improve quality. The second way through which this happens, is because at least 25% of the Fairtrade premium that coffee farmers receive is invested into improving the quality of their crop, and therefore the taste of your coffee. Win win!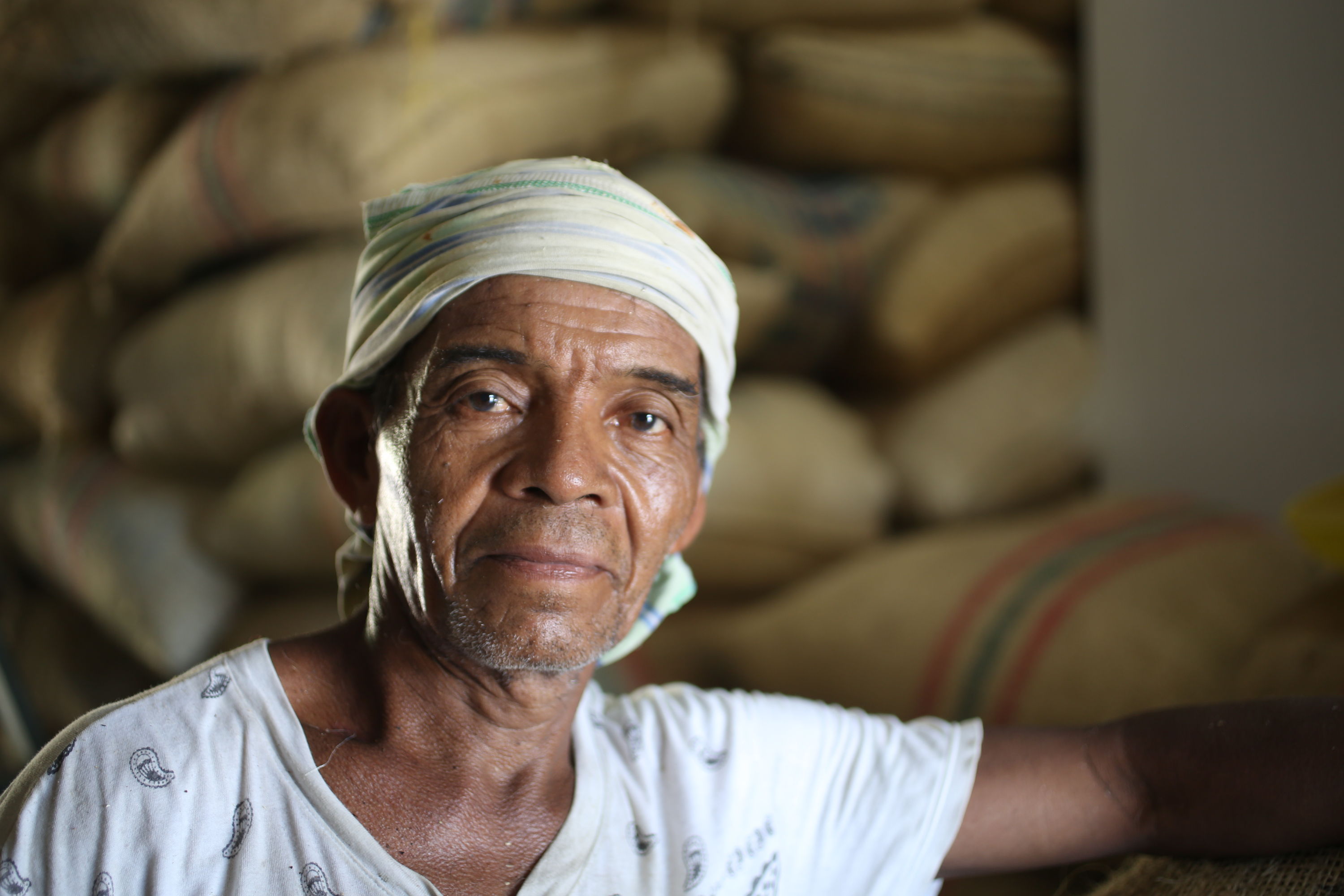 ---
Fairtrade protects farmers when the price of coffee falls
Fairtrade co-operatives can rely on at least the Fairtrade Minimum Price of $1.40 per pound of arabica coffee sold. This gives farmers the stability and confidence to budget for the next farming season and household expenses, and also helps to drive development in their communities. For 15 of the last 25 years, when the global price for arabica coffee has often fallen well below the Fairtrade Minimum Price, it has ensured farmers can earn enough to cover at least the basic costs of lliving and sustainable production.
---
Fairtrade initiatives help towards protecting the environment
Through Fairtrade's environmental standards, coffee farmers are enabled to protect their environment, improve the quality of the coffee they grow and to adapt to the effects of climate change. One of the biggest challenges which has been caused by climate change is a plant disease called leaf rust, or La Roya. La Roya is a fungal disease which has destroyed crops and devastated coffee production, and therefore farmers' incomes in Ivania's community.
Through Fairtrade, farmers in CECOCAFEN have been equipped with resources, such as new coffee seed varieties and tools, to overcome the effects of La Roya. Additionally, coffee farmers at Ivania's (whose impact story is to follow) co-op have received a variety of training, to facilitate dealing with the effects of La Roya and how to protect the environment which further mitigates against the impact of climate change.  
---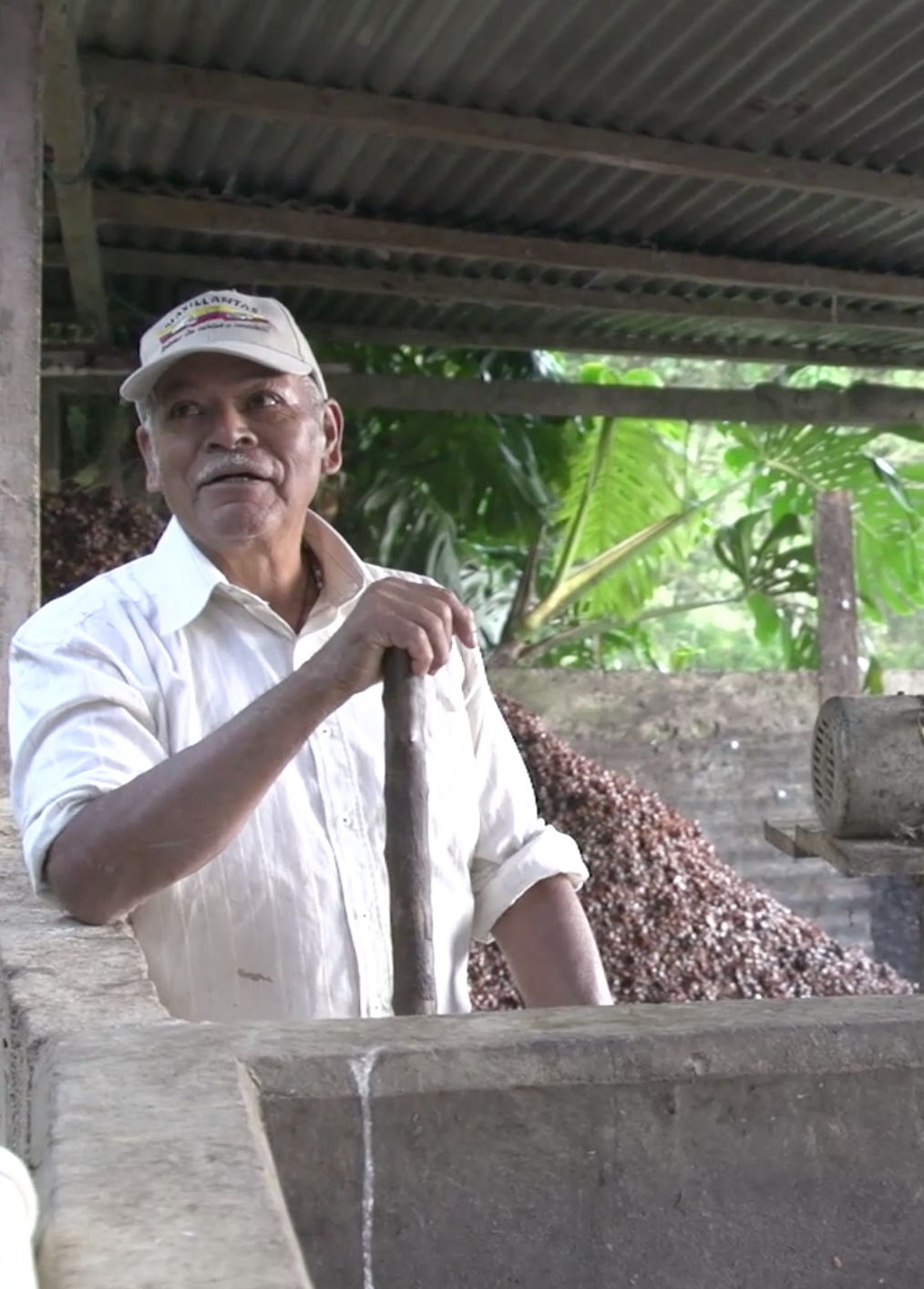 Impact Story
Bernardo, Santa Marta, Colombia,
This is Bernado. He cultivates our Colombian Single Origin beans high in the mountains of the Sierra Nevada.
Bernardo arrived in the Sierra Nevada when he was 16 and planted Arabica bushes all the way up the mountain. He is now 78 and has 10 kids and 31 grandchildren. Bernardo is still very much at the helm, running the entire plantation and it's day to day workings.
Our founders John and Colin went out to Colombia to visit Bernardo and were blown away by his dynamism and hard-work. They were impressed by his fitness - climbing the mountain to inspect the coffee plants, shovelling and sorting the beans, raking the beans in the sun - it's easy to forget the phenomenal amount of manual labour that goes in to sourcing the coffee bean... and this is all before it's even roasted!
You can see Bernardo in action here, and perhaps he will incite you to pay a little bit extra for your cup of coffee.
---
Fairtrade supports female empowerment and equality.
Through Fairtrade, female coffee farmers have been empowered to increasingly participate in the coffee production and management of coffee co-operatives. Ivania Calderón Peralta, a coffee farmer for over 20 years at the Fairtrade co-op CECOCAFEN, Nicaragua, also holds important positions within the co-op such as secretary of the Managerial Board. CECOCAFEN is an example of a Fairtrade certified co-op which has developed a policy to achieve gender equality and has used the Fairtrade Premium to fund ongoing gender training. As a result, the participation of women has been increased and the Assembly is made up of 50% women and 50% men.
---
Impact Story
Ivania Calderón Peralta, CECOCAFEN, Nicaragua
As Ivania has explained, "Before (these Fairtrade policies), women were housewives just at home cooking and looking after children. Women didn't have the freedom to participate in the decision making processes in the co-operative. Now, women have decision making powers, managerial responsibilities and participate in different roles in the organisation. Thanks to the training funded by Fairtrade, women can continue to make progress."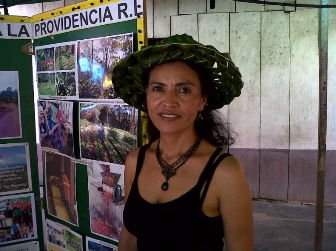 ---
Fairtrade create an accessible way for you to buy ethical products
You may not realise how much of an impact switching to Fairtrade really has. Without committing yourself to donating, or organising a fundraising event, you are single-handedly supporting farmers who previously, were at the mercy of middlemen who named their price and left the coffee farmers with no other option. Many consumers expect coffee businesses to have an ethical approach to their coffee and three quarters believe that the best way to verify a product's social or environmental claims is through an independent, third party organisation such as Fairtrade.
---
'I choose Fairtrade coffee, as I like to know that the coffee farmers who have grown the delicious coffee I am enjoying, have received a fair price for the love and care they've put in the coffee they've grown. I choose Fairtrade, because I know that Fairtrade means farmers are able to invest in their coffee production and the future of their community and environment. Ultimately, Fairtrade stands for people. When I met with Ivania Peralta, a Fairtrade coffee farmer from Nicaragua, she told me "We have a better future because of Fairtrade. My hope is that we will continue to sell more and more Fairtrade certified coffee." This is my hope too for Ivania, and for all other coffee farmers. And that's why I choose Fairtrade.'
Anna Pierides: Coffee Supply Chain Manager, Fairtrade Foundation