Racking your brains trying to think of something thoughtful but different to give to your friends this Christmas? How about a real classic with a sprinkle of CRU sparkle? Our Coffee and Chocolate Honeycomb is the perfect treat – if you can bring yourself to give it away.
If you're anything like me, you don't always have an endless amount of time to spend on creating elaborate desserts for guests to enjoy but don't like compromising on quality or taste either.
While we have made our fair share of indulgent desserts - simply visit our recipe page to see for yourself - I thought it would be good to create a recipe for the more time constrained among us. With this in mind here is my recipe for a coffee mousse that will not only save you time but also have your guests asking for more.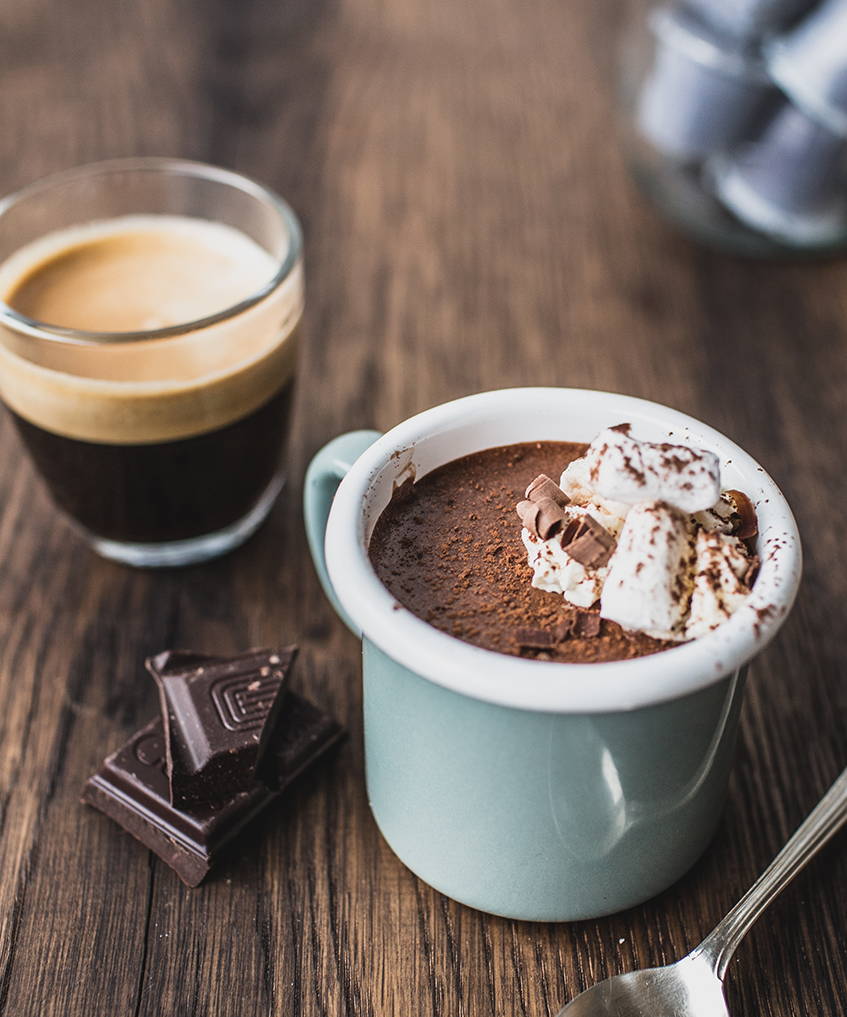 Ingredients
Butter for greasing the tray

100g chopped, toasted hazelnut

300g caster sugar

4½ tablespoons of golden syrup

3 tablespoons of runny honey

5 tablespoons of water

2 teaspoons of bicarbonate of soda

Good pinch of cream of tartar

Handful of CRU Peruvian Cajamarca coffee beans

100g chopped 70% dark chocolate

1 shot (25ml) CRU Intense Roast Espresso
Ingredients
220g 70% dark chocolate

200ml double cream

2 short shots of CRU Kafe Intense Blend (90ml)

Mini marshmallows

Chocolate shavings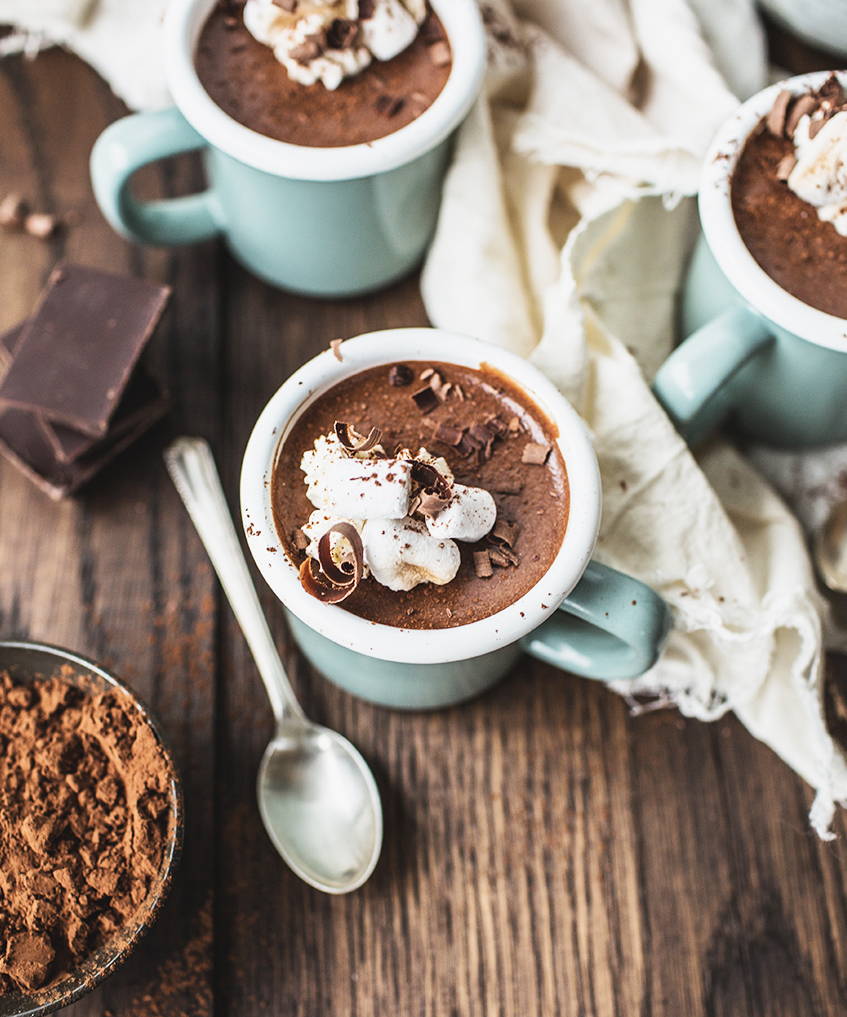 Method
Grease a rectangular baking tray with butter and line with parchment, and spread the chopped toasted hazelnuts and CRU Peruvian Cajamarca coffee beans generously all over the tray.
In a large pan, add the caster sugar, syrup, honey and cream of tartar, as well as 5 tablespoons of water - pop this on the stove and stir over a low/medium heat until the sugar has melted. Once this has happened, increase the heat and bring to a boil - cooking until it reached a temperature of 150°C (use a jam thermometer for accuracy).
Once you've done this, remove from the heat and quickly add the bicarbonate of soda, whisking vigorously until combined. Pour off mixture into the prepared tray (the one you've scattered with hazelnuts and coffee beans) - giving it a little wiggle to make sure it completely cover all the corners. You need to leave this to cool - bear in mind that this could take anywhere up to an hour.
Melt the dark chocolate over a bain-marie. Once melted, add a shot of CRU Intense Roast Espresso and mix - once incorporated, take it off the heat.
Now comes the fun part - Crack that honeycomb! Use a rolling pin, a hammer, your own fists if you want to. Once cracked, drizzle with the chocolate, and then pop them in the fridge until cooled. Wrap them up and give to very lucky friends as an edible gift.
Method
1. Make the 90ml of coffee. For our recipe, we have used 2 CRU Intense R oast pods.
2. Pour the cream into a pan and bring to the simmer. Add the coffee to the cream and mix together. Chop up the dark chocolate and place into a bowl, pour over the hot mixture and incorporate all the ingredients.
3. Allow the mousse to cool for 2-3 minutes then pour it into your serving glasses. Place these in the fridge and allow to set. They will be perfect after an hour. (Tip: If you make them the day before, get them out of the fridge at least 30 mins before you eat them.)
4. Garnish with marshmallows and the grated chocolate.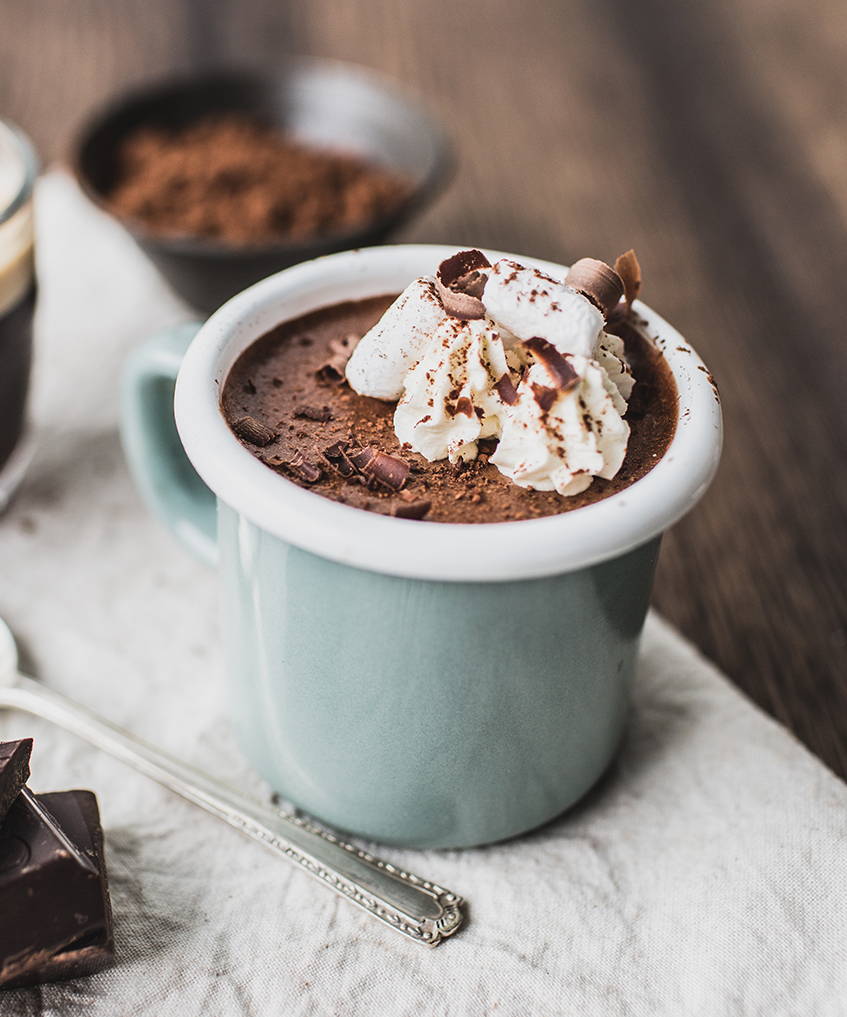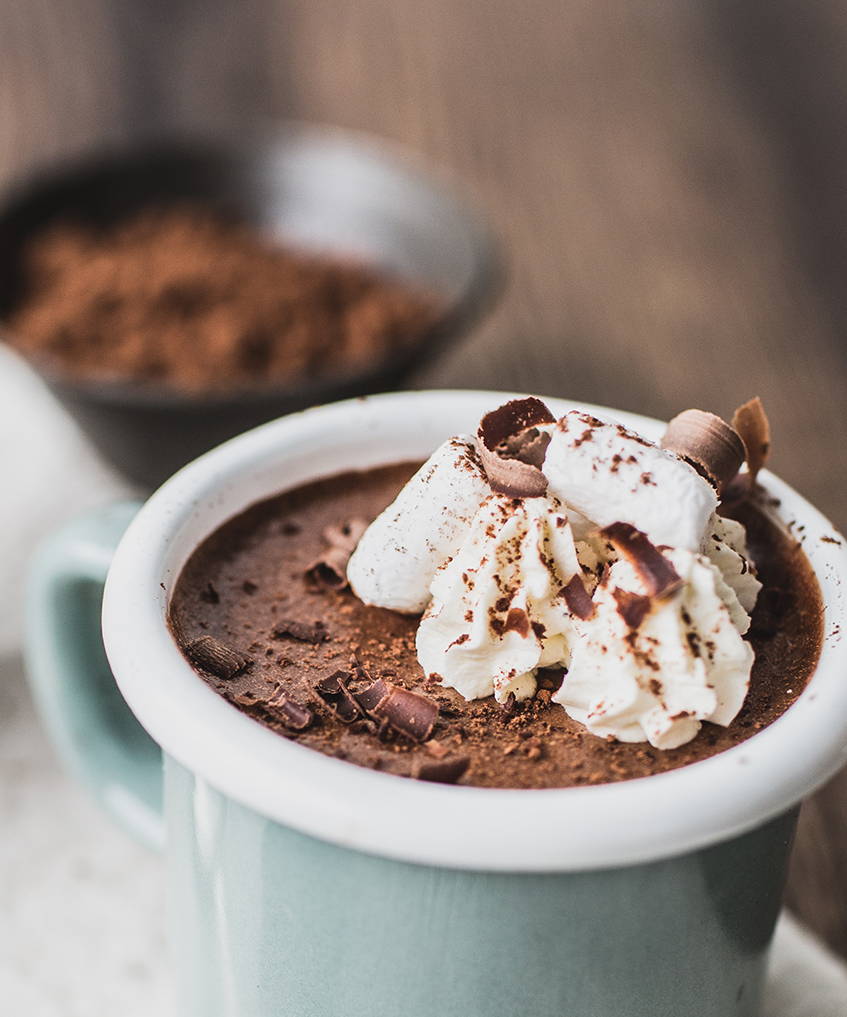 Tip: If you want to add more flavour to your mousse, you could add a chilli or a cinnamon stick to the cream as you bring it up to heat. Allow it to sit for 5 minutes to infuse then strain and add the coffee before pouring over the chocolate.