There's a new cocktail in town and it's just in time for the Notting Hill Carnival. We've teamed up with the world's first sustainable Caribbean island Nevis and their very own Brinley Gold Mango Rum, which we've paired with our Coorg Single Origin, organic coffee pod, to bring you this deep, fruity cocktail. A sip of this sweet yet refreshing beverage will (almost) transport you to the clear blue sea and perfect white sands of a tropical Caribbean island.
---
---
50ml Brinley Gold Mango Rum
50ml CRU Coorg espresso (cold)
20ml Caramel Syrup
Dash orange bitters
---
Sugar Syrup
Flakes Sea Salt
Coffee Beans
Orange Zest
Grated Chocolate
Before you begin, choose your garnish. This is especially important if you want to dip the rim into sugar syrup and then into flaked sea salt. You can add a citrus peel sprial if you're feeling really fancy but for something a little easier just use coffee beans, grated chocolate or orange zest.
Fill the cocktail shaker with ice and chill the glass. First pour the cold CRU espresso into the bottom half of the shaker. We used Coorg for this but any cold espresso shot will do nicely.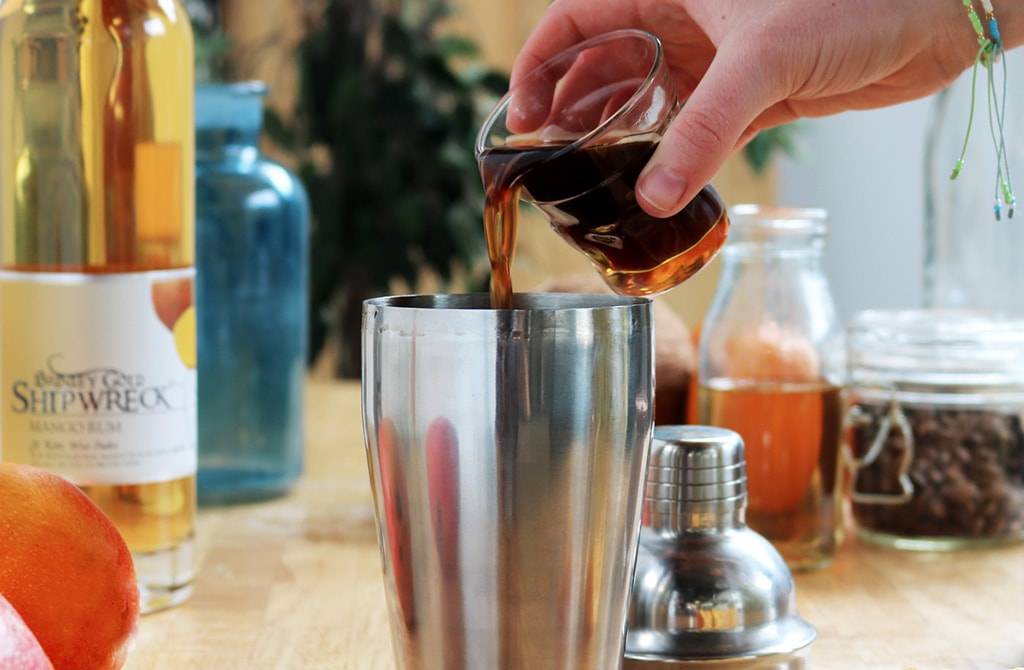 Next measure out 50ml of the Brinley Gold Shipwreck Mango Rum, the caramel syrup and finally, a dash of orange bitters.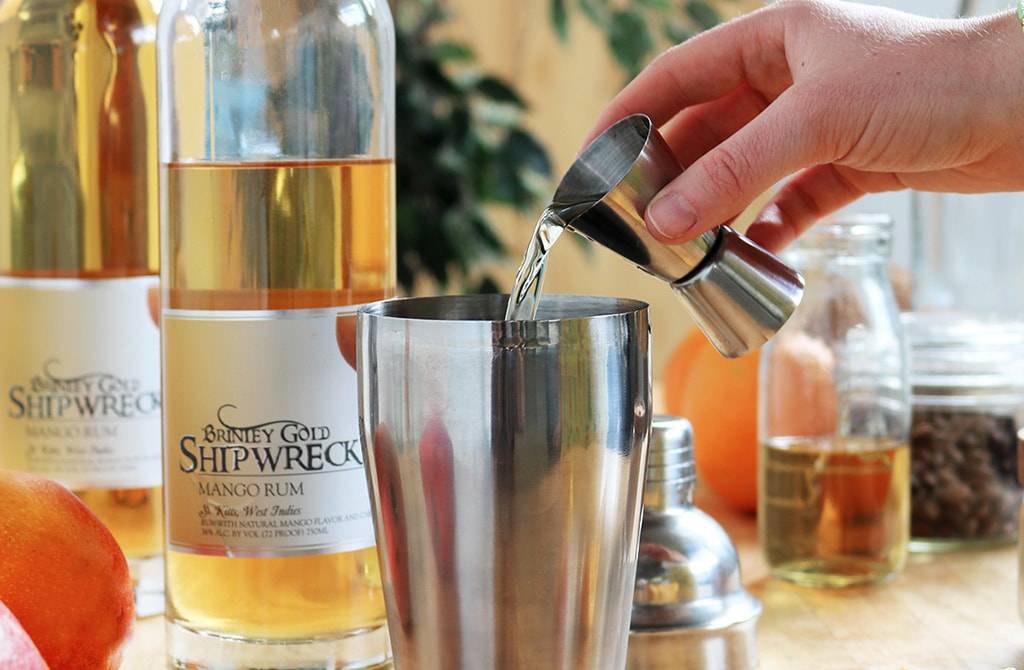 Screw on the top half and give it a good tap to create a vacuum seal and lock the liquid in, then shake vigorously. You want the ice to smash up while chilling the liquid down; it's what creates the frothy top. So, try to use fresh-from-the-freezer ice, because melting ice is too watery and will dilute the cocktail.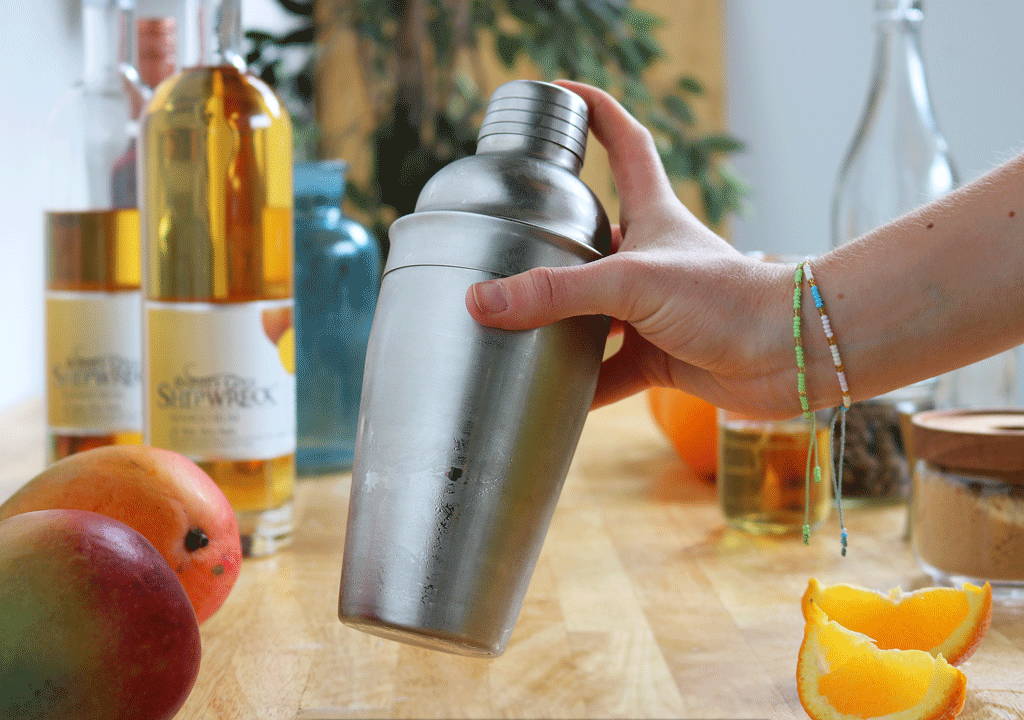 Once shaken, place the strainer on top of the shaker and pour the contents thorugh a sieve into the glass. Using the strainer and the sieve helps create a rich, smooth froth.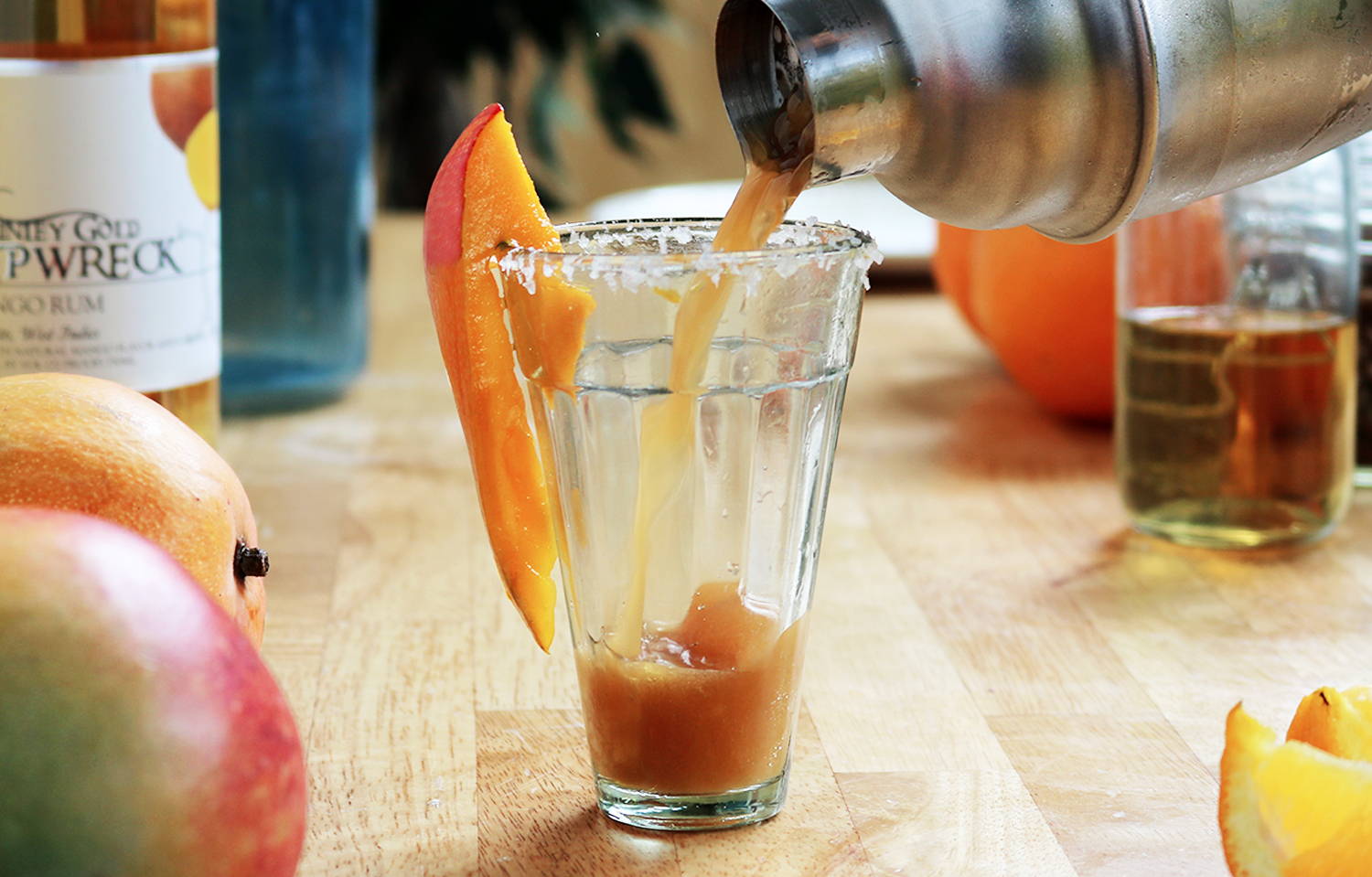 Garnish and enjoy immediately, whilst it's still ice cold!