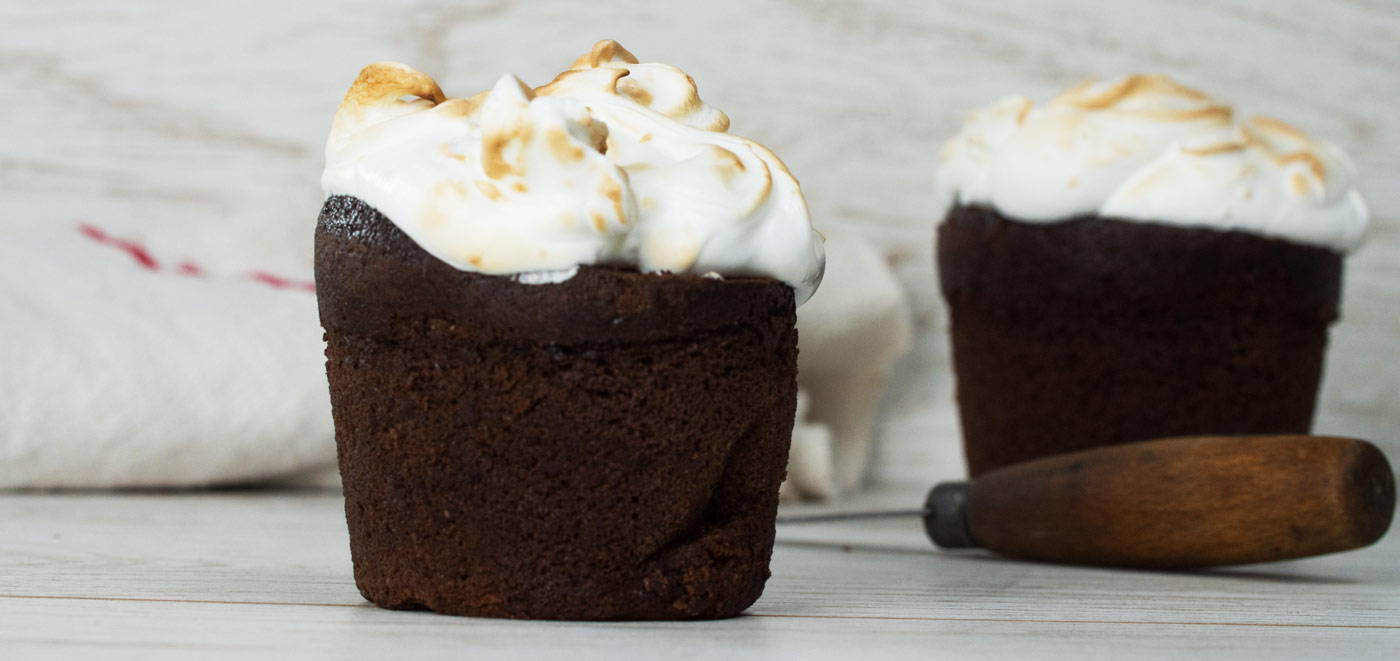 Rich, chocolately and overwhelming indulgent, these little cakes are almost too tasty for their own good - and great for soaking up the more self-indulgent excesses of this Saturday's celebrations. So get out your mixing bowls, grab your whisk, and g et celebrating this St. Patrick's Day with these fantastic little pots of the black stuff.

For the Cake
250ml Guinness

250g Unsalted butter

75ml Coffee

270g Plain Flour

75g Cocoa Powder

400g Caster Sugar

2½ tsp. Bicarb of Soda

75ml Sour Cream

1 tsp. Vanilla Essence

2 Large Eggs

Greaseproof paper
For the Meringue Topping
4 Egg Whites

150g Granulated Sugar

⅛ tsp. Cream of Tartar

Pinch of Salt
Method
Over a medium heat, combine Guinness, Unsalted Butter & Coffee until melted and leave to cool. In a separate bowl, combine Flour, Cocoa Powder, Caster Sugar & Bicarb. of Soda. In a third bowl (there's still another coming, so be prepared!), mix Sour Cream, Vanilla essence and 2 Large Eggs. Once these bowls are all sorted, slowly combine in the following order: Guinness mixture > Sour Cream mixture > Flour mixture.
Grease your muffin/cake tin with a splash of vegetable oil, then cut out some greaseproof paper circles and line the tray. Bake for 50mins at 180˙C/350˙F, then turn out and remove the greaseproof paper (no-one wants to bite into that!). 
Over a pan of simmering water, place a heatproof bowl (last one, we promise) and add the Egg Whites, Granulated Sugar, Cream of Tartar and a pinch of salt. Stir until fully incroporated and stop when the mixture reaches 80˙C.
Remove from the heat, and whisk until creamy, soft peaks appear. Once this is done, level off the top of your Guinness Cakes and spread a good dollop of mixture on top. If you want, pop them under a hot grill to brown - but be careful; they'll go at a moment's notice.
---