Racking your brains trying to think of something thoughtful but different to give to your friends this Christmas? How about a real classic with a sprinkle of CRU sparkle? Our Coffee and Chocolate Honeycomb is the perfect treat – if you can bring yourself to give it away.
The thought of making a Christmas cake is too stressful, but you love the idea of decorating a good quality, shop-bought one? Check out this beauty. Not only is it pretty quick and easy to recreate at the last minute, it will also be the stunning centrepiece that you're craving for your lavish table. Go on, give it a try...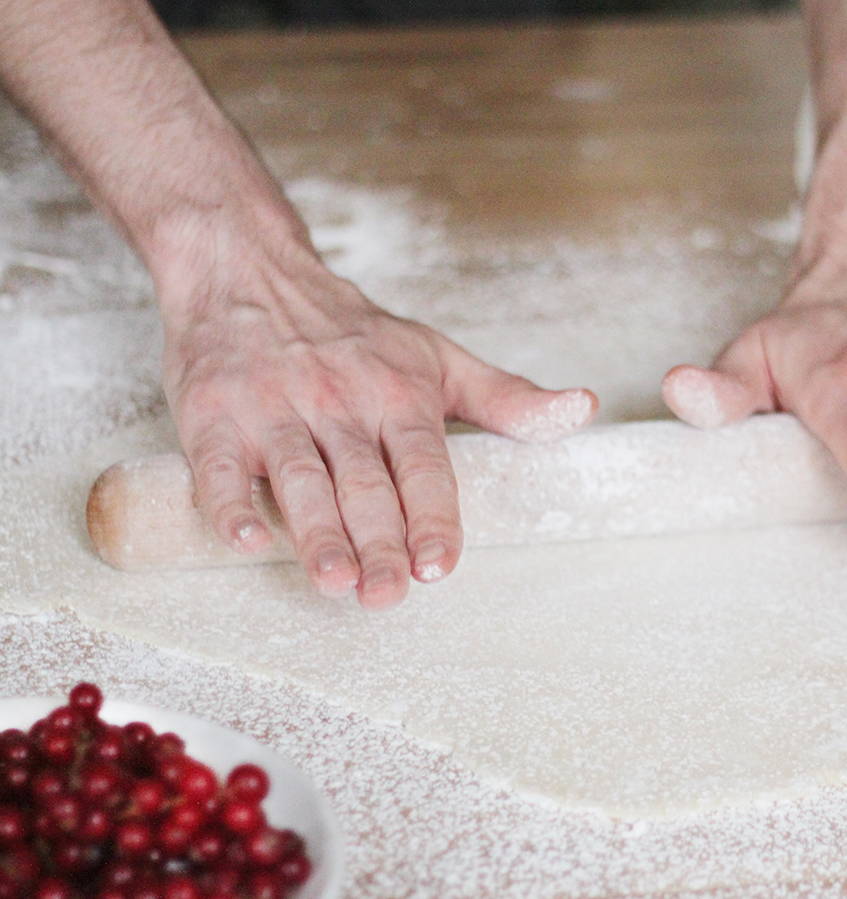 Ingredients
1kg ready-made fruitcake (either one you made earlier or shop-bought)

25ml coffee flavoured liqueur

1 shot of CRU Intense Espresso

500g packet of marzipan

2 tablespoons of gingerbread syrup (See our Gingerbread Latte Syrup recipe.)

400g ready-to-use royal icing

Icing sugar for dusting
Ingredients
Butter for greasing the tray

100g chopped, toasted hazelnut

300g caster sugar

4½ tablespoons of golden syrup

3 tablespoons of runny honey

5 tablespoons of water

2 teaspoons of bicarbonate of soda

Good pinch of cream of tartar

Handful of CRU Peruvian Cajamarca coffee beans

100g chopped 70% dark chocolate

1 shot (25ml) CRU Intense Roast Espresso
Method
Grease a rectangular baking tray with butter and line with parchment, and spread the chopped toasted hazelnuts and CRU Peruvian Cajamarca coffee beans generously all over the tray.
In a large pan, add the caster sugar, syrup, honey and cream of tartar, as well as 5 tablespoons of water - pop this on the stove and stir over a low/medium heat until the sugar has melted. Once this has happened, increase the heat and bring to a boil - cooking until it reached a temperature of 150°C (use a jam thermometer for accuracy).
Once you've done this, remove from the heat and quickly add the bicarbonate of soda, whisking vigorously until combined. Pour off mixture into the prepared tray (the one you've scattered with hazelnuts and coffee beans) - giving it a little wiggle to make sure it completely cover all the corners. You need to leave this to cool - bear in mind that this could take anywhere up to an hour.
Melt the dark chocolate over a bain-marie. Once melted, add a shot of CRU Intense Roast Espresso and mix - once incorporated, take it off the heat.
Now comes the fun part - Crack that honeycomb! Use a rolling pin, a hammer, your own fists if you want to. Once cracked, drizzle with the chocolate, and then pop them in the fridge until cooled. Wrap them up and give to very lucky friends as an edible gift.
Method
1. Place your fruitcake on a cake board. Use a skewer to puncture the cake with small holes.
2. If you're going down the quick-cheat route and making this Deliciously Easy Christmas Cakeover at the eleventh hour, you can assemble everything very quickly and no one will ever know! Just before you decorate it, add the Kahlua and CRU Espresso to the cake slowly, a few teaspoons at a time, allowing the liquid to be absorbed through the holes before adding more.
3. Then, dust your work surface with icing sugar. Place the marzipan on top of the icing sugar and use a rolling pin to roll out the thickness of approximately 3mm.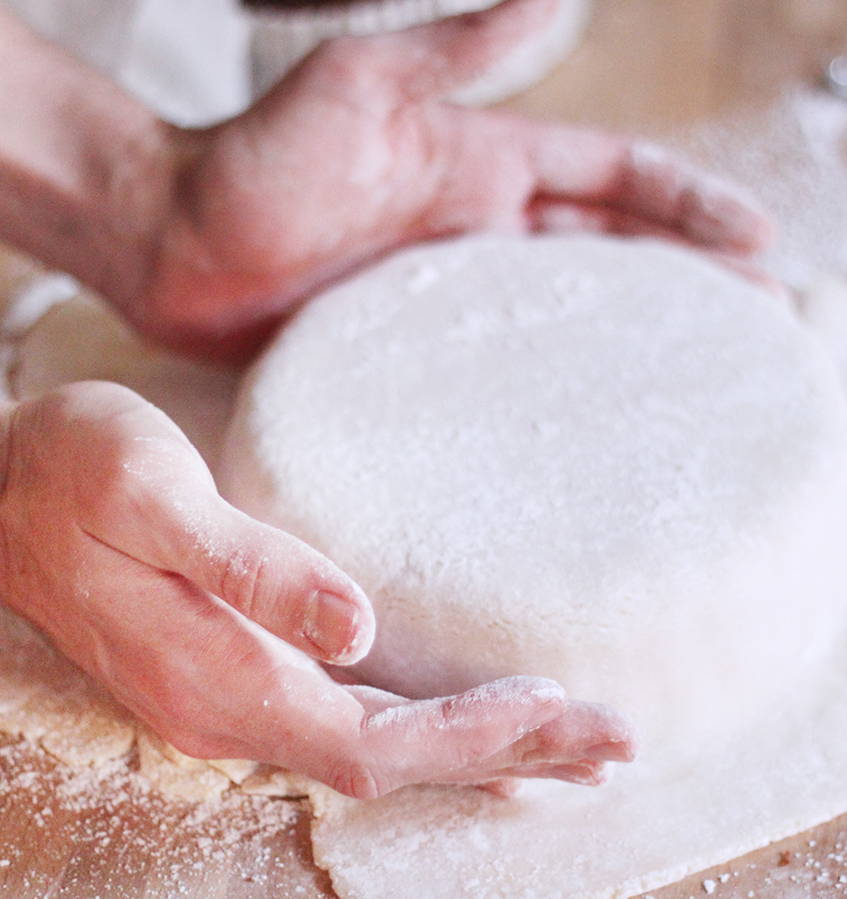 4. Brush the cake with the syrup to make the marzipan stick. Place the marzipan on top of the fruitcake. Use your hands to smooth the sides and the surface. Trim the edges of the marzipan to neaten the look.
5. Use a spatula to spread the royal icing evenly over the marzipan.
6. Decorate with candied fruit, nuts (see our Party-perfect Coffee Spiced Fruit and Nuts recipe), or whatever else you fancy.
Love the show-stopping frosted berries topping our cake?
Here's how you make them. It's a bit fiddly but so worth it. Just wait till you get a standing ovation!
Frosted Redcurrants
Ingredients
1 egg white

200g caster sugar

1 punnet of redcurrants
Method
Using a small brush, take one branch of redcurrants at a time and lightly coat with the egg white. Toss carefully in the sugar. Remove from the sugar and place on a wire rack.
Leave in a cool dry place and until dry.
Time to get creative!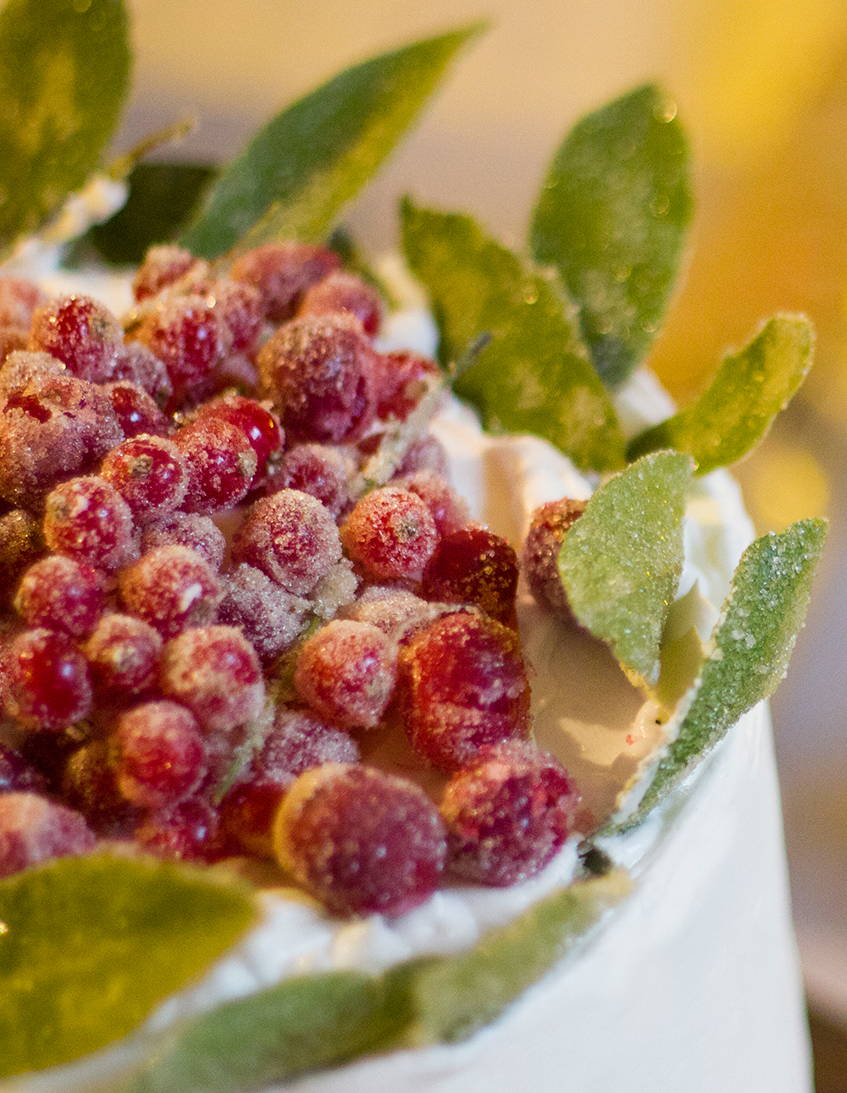 Shop our coffee...
Stock up on our coffee so you can use them in all of our coffee based recipes.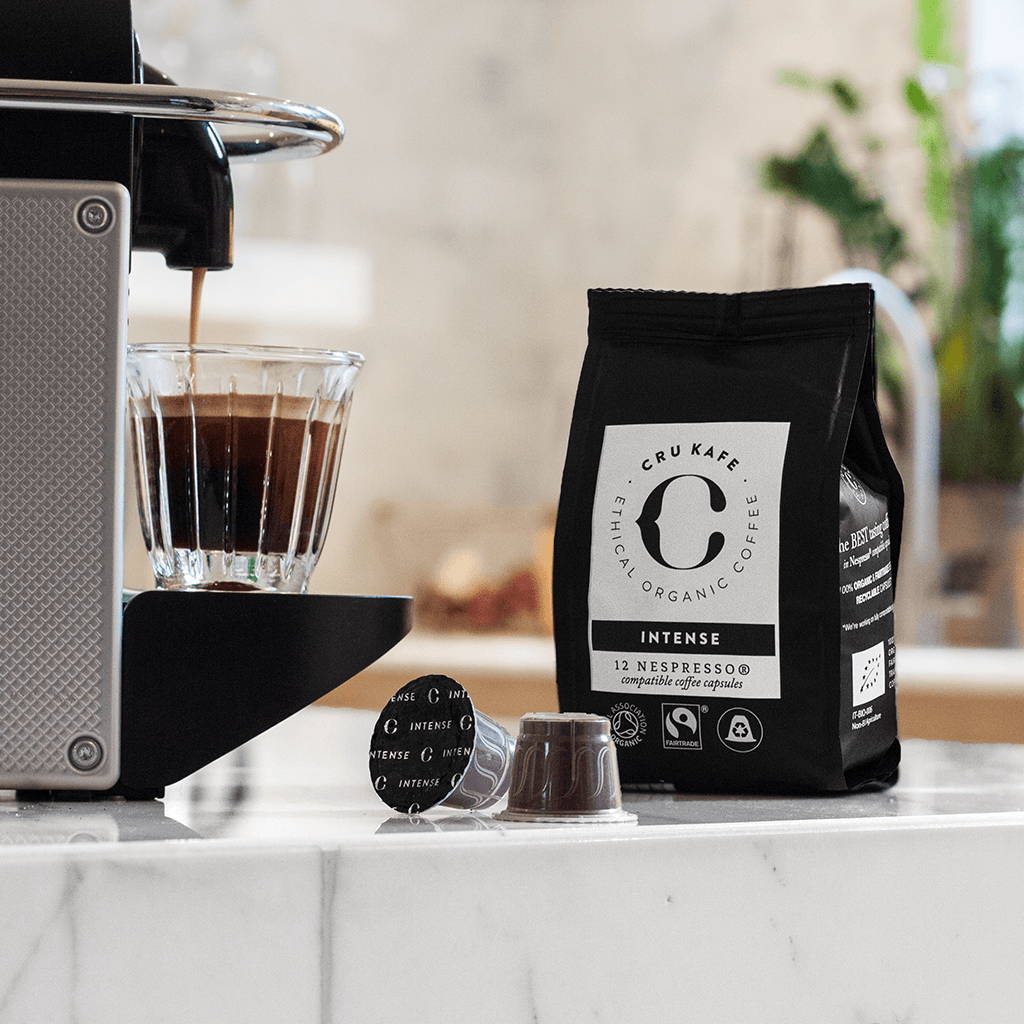 B E A N   A N D   G R O U N D S