For instant wow-factor for every occasion from now until New Year's Eve, try our super-simple, classic cocktail recipe for a White Russian.The special ingredient? Our amazing-tasting CRU coffee frozen into an ice cube, which gives a beautiful unique flavour and character to the drink.
Festive drinks parties just wouldn't be the same without little bowls of roasted nuts strategically placed around your living room where you know your guests will cluster.
We've added a shot of Espresso to the tasty mix of winter spices to create nutty nibbles to pass around as the perfect conversation starter.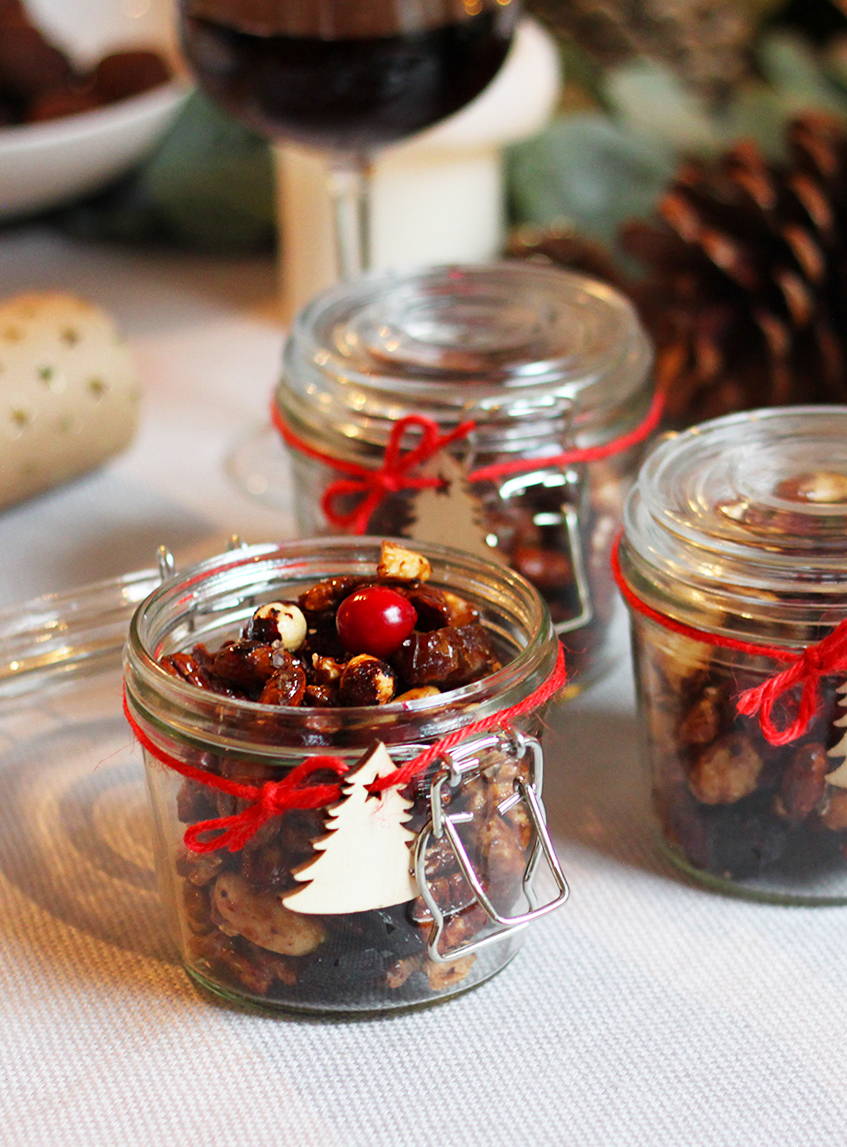 Ingredients
2 tablespoons of honey

1 tablespoon of light brown sugar

1 shot of CRU Dark Roast Espresso

1 teaspoon of cinnamon

½ teaspoon of ginger

¼ teaspoon of nutmeg

375g mixed nuts

50g dried cranberries

50g dried cherries

50g chopped Medjool dates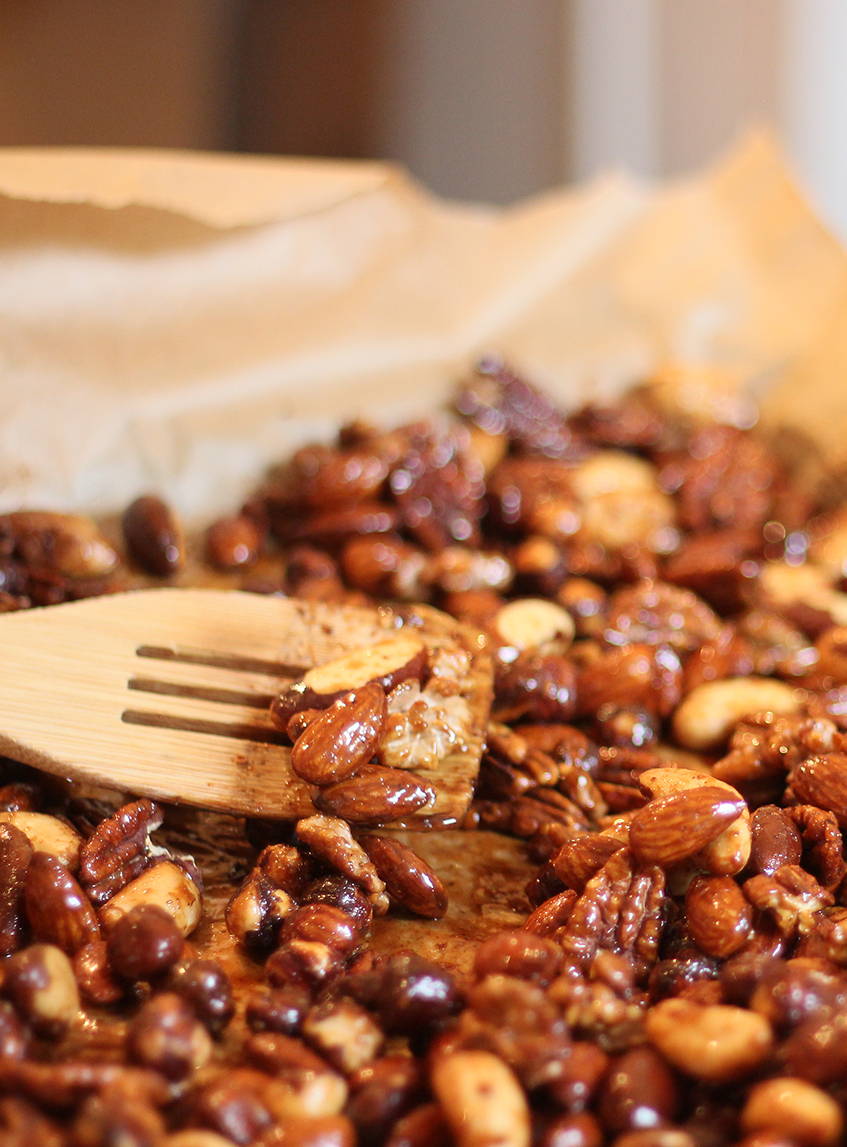 Method
1. Preheat oven to 180°C/350°F/gas mark 4.
2. Line a baking tray.
3. Combine the honey, brown sugar, CRU Dark Roast Espresso and spices in a saucepan. Bring to the boil and stir constantly until the sugar is dissolved.
4. Remove from the heat and stir in the nuts. Pour onto the lined baking tray and place in the oven for 10-15 minutes until the nuts are golden and fill the kitchen with a beautiful nutty fragrance.
5. Once cooled, simply add the dried fruit, mix well and then serve in pretty small bowls.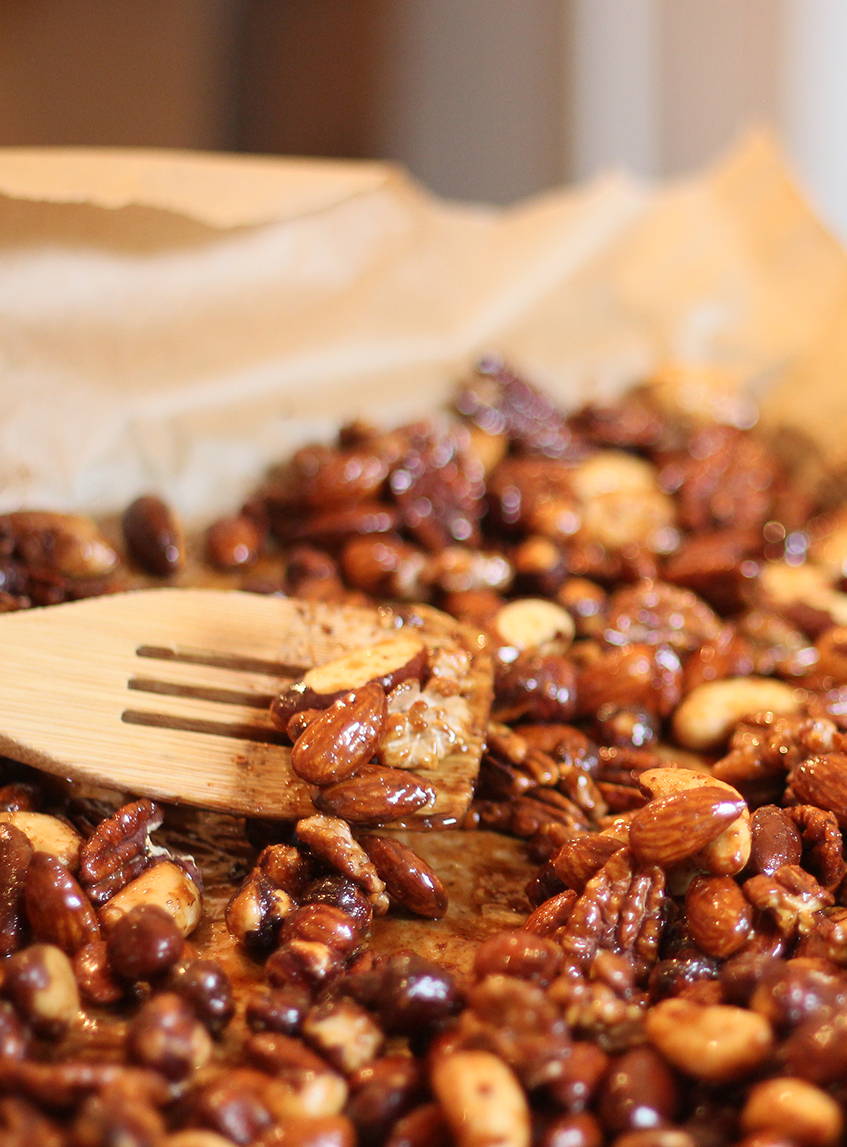 If you're looking for a beautifully simple edible gift, these gorgeous, coffee-infused nibbles would be very welcome. Fill a stylish glass jar with these jewelled treats and get creative with the wrapping. It's a lovely way to turn up the jolly this Christmas.