This granola is full of chewy, nutty goodness. It's gluten free and high in fibre because it's jam packed with grains, nuts and dried fruit. The coconut oil adds fragrant notes as does the honey which is the only sweetener used. I think this granola goes brilliantly with a thick, creamy natural yoghurt and poached fruit. Alternatively, it can be used as a crumble topping or sprinkled on ice cream. We recommend making it in bulk and storing in airtight jars. Although, considering how moreish it is, it probably won't last that long!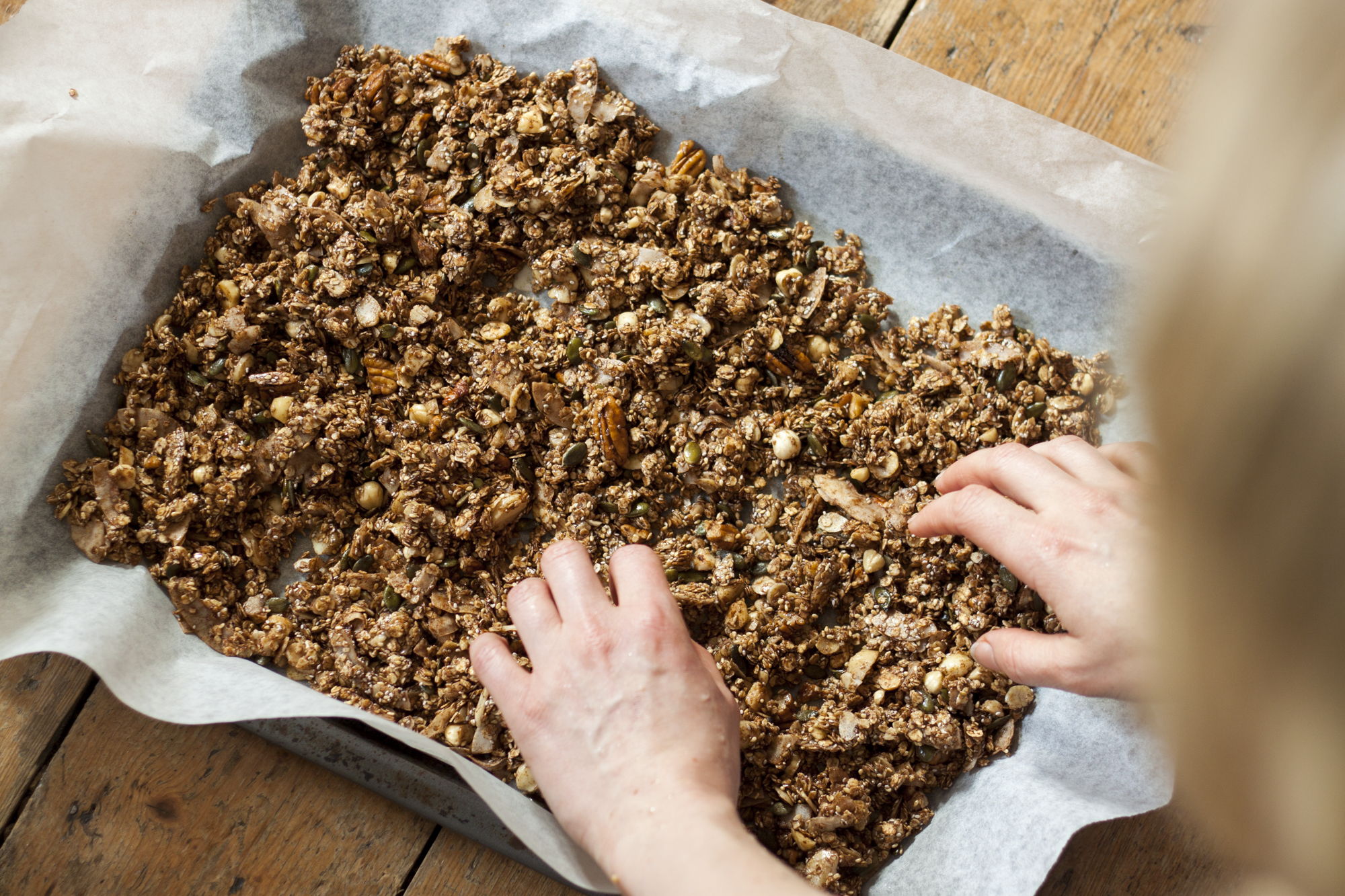 ---
75g coconut oil
150g local honey
1 tsp Maldon salt
250g jumbo gluten free rolled oats
3 tablespoons coffee flour
50g flaked almonds
50g hazelnuts, roughly chopped
50g macadamia nuts, roughly chopped
50g pecans, roughly chopped
50g pumpkin seeds
25g chia seeds
25g sesame seeds
50g coconut shavings
2 egg whites
6 medjool dates, stones removed and sliced
75g dried apricots, chopped
50g dried sour cherries
---
Heat the oven to 150°C and line a baking tray with greaseproof paper.
Put the oil, honey and salt together in a small pan and heat gently until the oil has melted and they're all well combined. Take off the heat and allow to cool
Mix the dry ingredients, apart from the fruit, in a large bowl.
Stir the honey and oil into the bowl
Beat the egg whites in a separate bowl until frothy, then stir through the mixture.
Spread out on the baking sheet and bake for about 30-35 minutes until golden, stirring occasionally so it cooks evenly.
Leave to cool and crisp up on the tray, then stir in the dried fruit.
---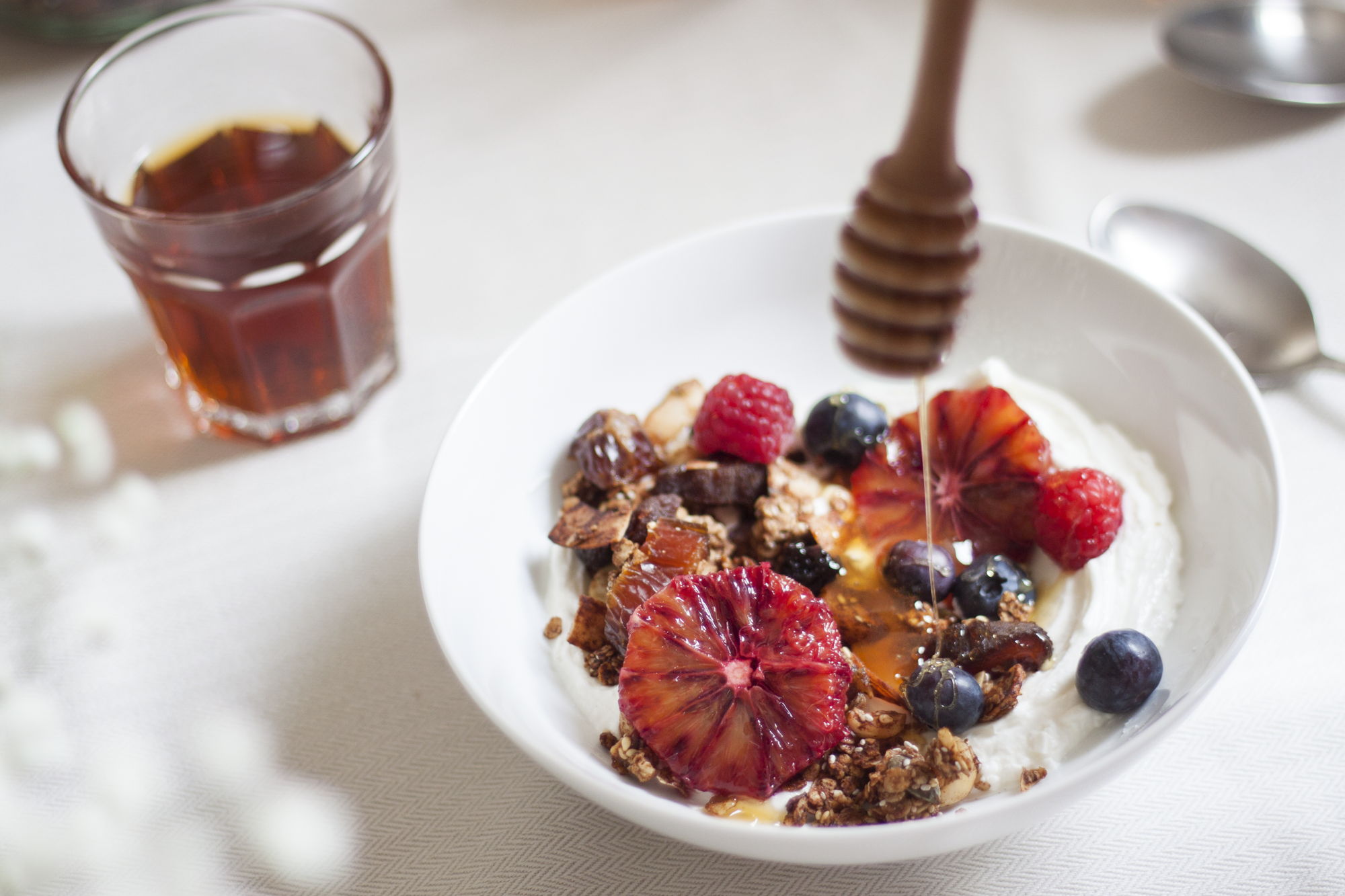 Make sure to store your granola in an airtight container. In my opinion this granola is not only a delicious breakfast, but also a thing of beauty, and looks best in a glass jar, where it can be admired by all. 
---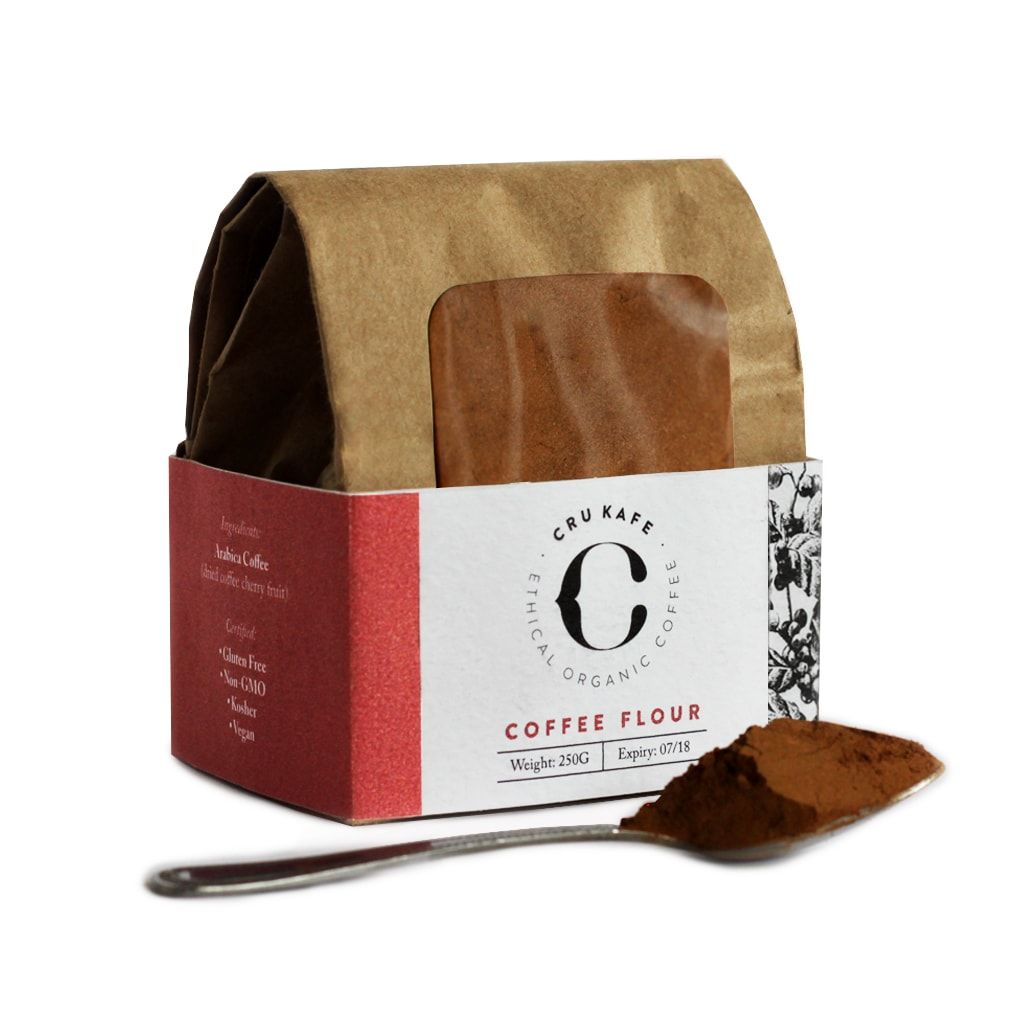 ---
Made from Dried Coffee Cherries
250g / pack
Coffee flour is made from dried and ground coffee cherries, the fruit that contains the coffee bean. Formerly a waste product that is created during processing and often discarded during the coffee harvest, this nutritious ingredient makes one of the most flavour-rich, gluten free flours.
First time visiting us at CRU Kafe?
Sign up to our newsletter below for more fantastic recipes plus a lovely 10% off your first order!