We think we've finally found the secret to baking the perfect cookie. These chocolate, macadamia and coffee flour treats are chewy, squidgy and packed with dark chocolate chunks and crunchy nuts. What's more, these cookies are super moist thanks to the use of ground almonds and are completely gluten free. They make the ideal afternoon treat when paired with a cup of CRU. And finally, a little tip - make sure to spread the cookie mix far apart when you put them on the tray as they tend to expand in the oven.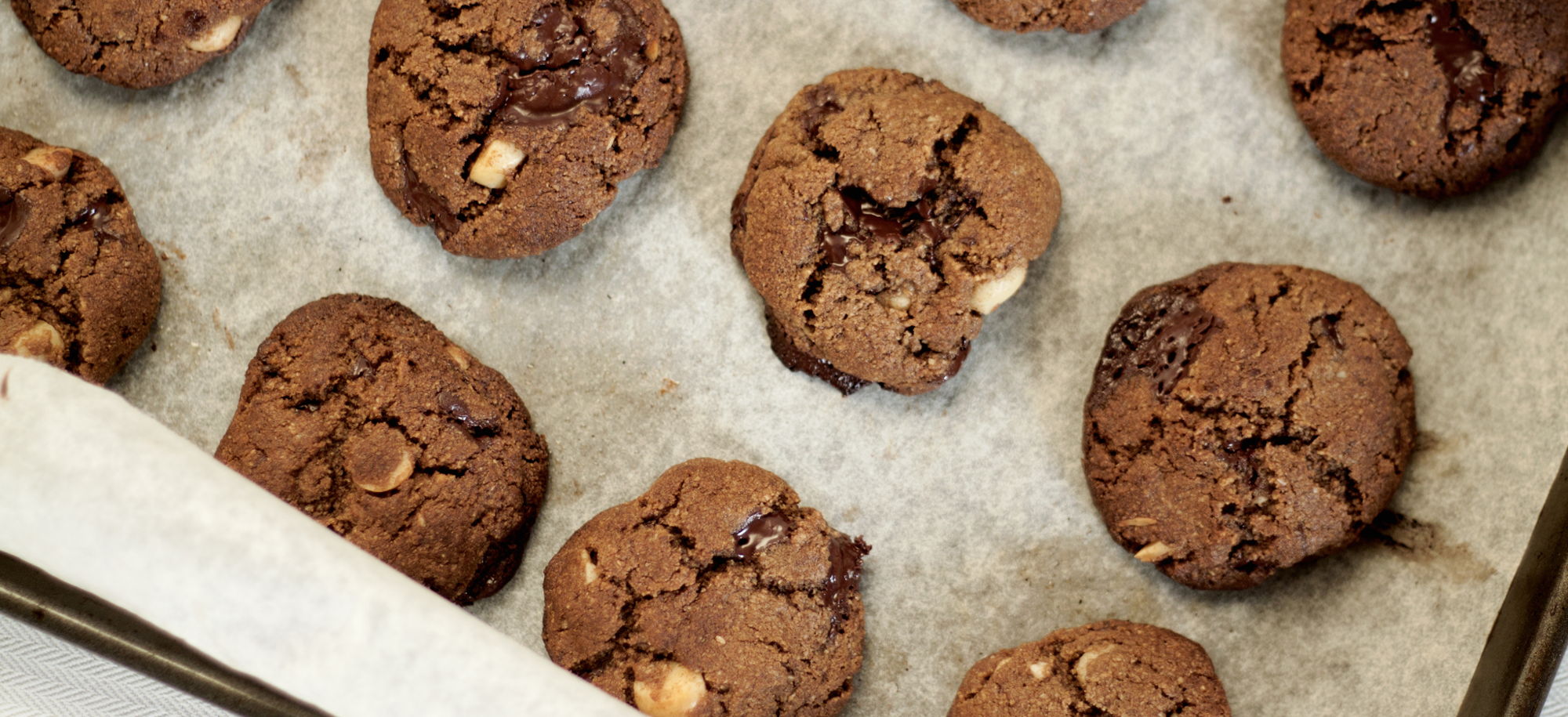 ---
125g salted butter
75g light muscovado sugar
75g of golden caster sugar
Seeds from 1 vanilla pod or 1/2 tsp of vanilla extract
1 egg
25g coffee flour
225g Almond Flour
1/2 tsp bicarbonate of soda
175g dark chocolate, roughly chopped
50g macadamia nuts, roughly chopped
Seasalt flakes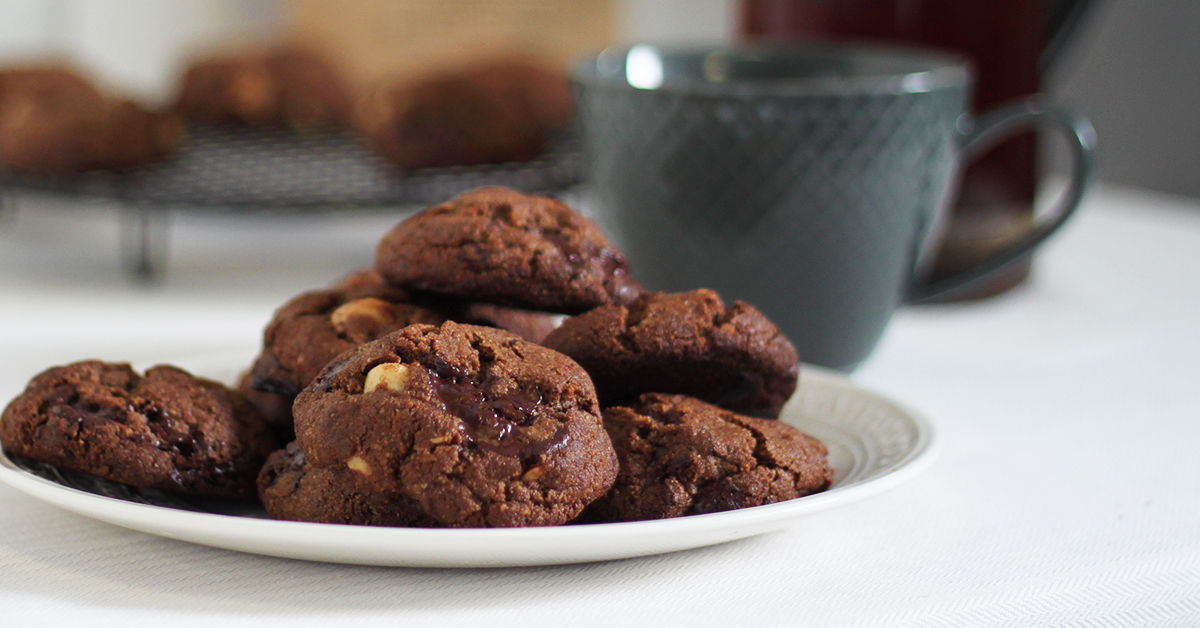 ---
Preheat the oven to 180°C/160° Fan/350°F. Line a sheet tray with parchment paper.
Place the butter and sugars in the bowl of a standing mixer and beat until soft and fluffy.
Add the vanilla and egg and beat together until fully incorporated.
Add the coffee flour, ground almonds and bicarbonate of soda and mix until incorporated. Fold in the chocolate chips and macadamia nuts.
Divide the mixture in to golf ball sized pieces (approx 40g in weight) and place on the lined tray, space the cookies well apart as they will spread in the oven.
Bake for 10-15 minutes. Remove from the oven and sprinkle lightly with flaked salt before serving.
---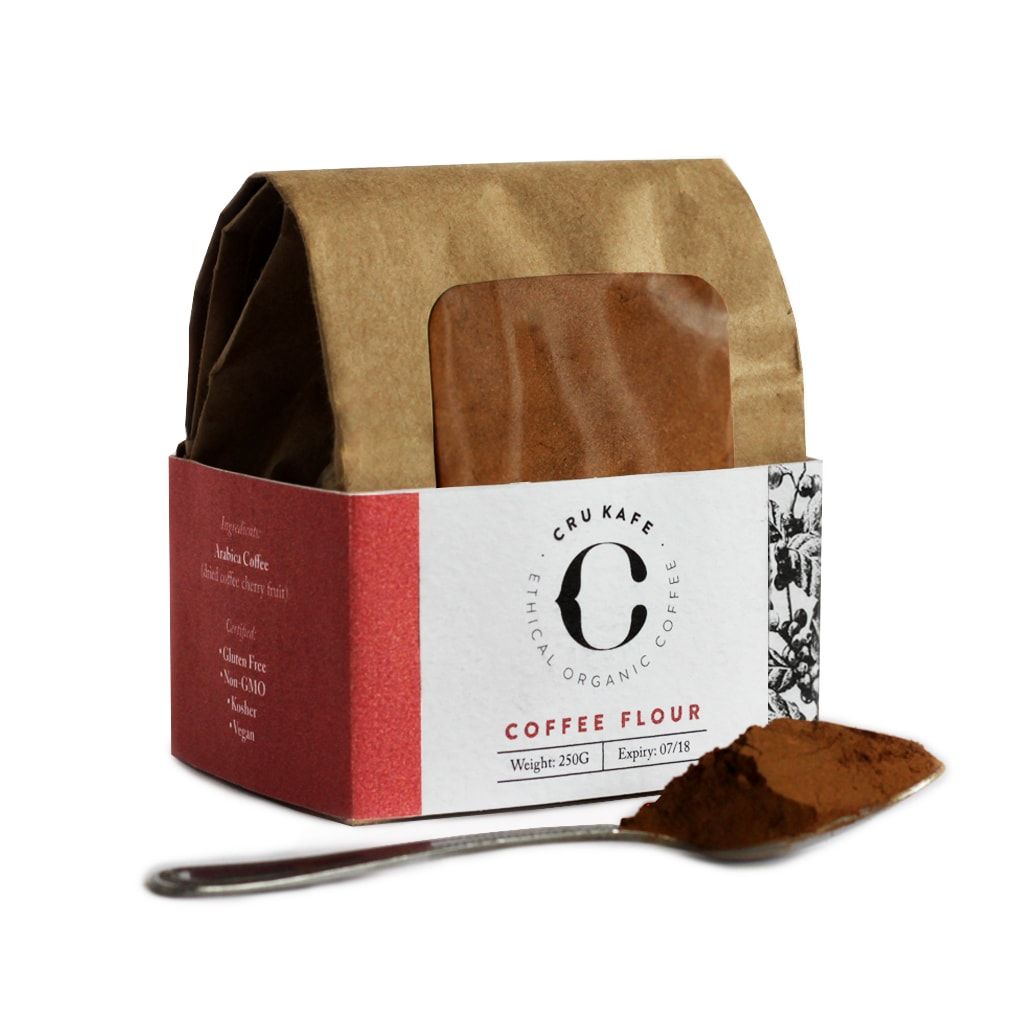 ---
Made from Dried Coffee Cherries
250g / pack
Coffee flour is made from dried and ground coffee cherries, the fruit that contains the coffee bean. Formerly a waste product that is created during processing and often discarded during the coffee harvest, this nutritious ingredient makes one of the most flavour-rich, gluten free flours.
First time visiting us at CRU Kafe?
Sign up to our newsletter below for more fantastic recipes plus a lovely 10% off your first order!