The CRU team never got tired of me recipe testing these deliciously rich chocolate and peanut butter brownies. They were a massive hit in the office and I think you'll love them too. They're so moreish, it's hard to believe that they're gluten free. As you know, here at CRU, we like to add a little twist to our recipes and these squidgy, fudgey chunks of joy have a lovely depth of flavour which is down to the use of coffee flour. Coffee flour is so nutritionally rich - with more iron per gram than spinach, more potassium than bananas and more antioxidants than a pomegranate... you'd actually be doing yourself a disservice not to make them!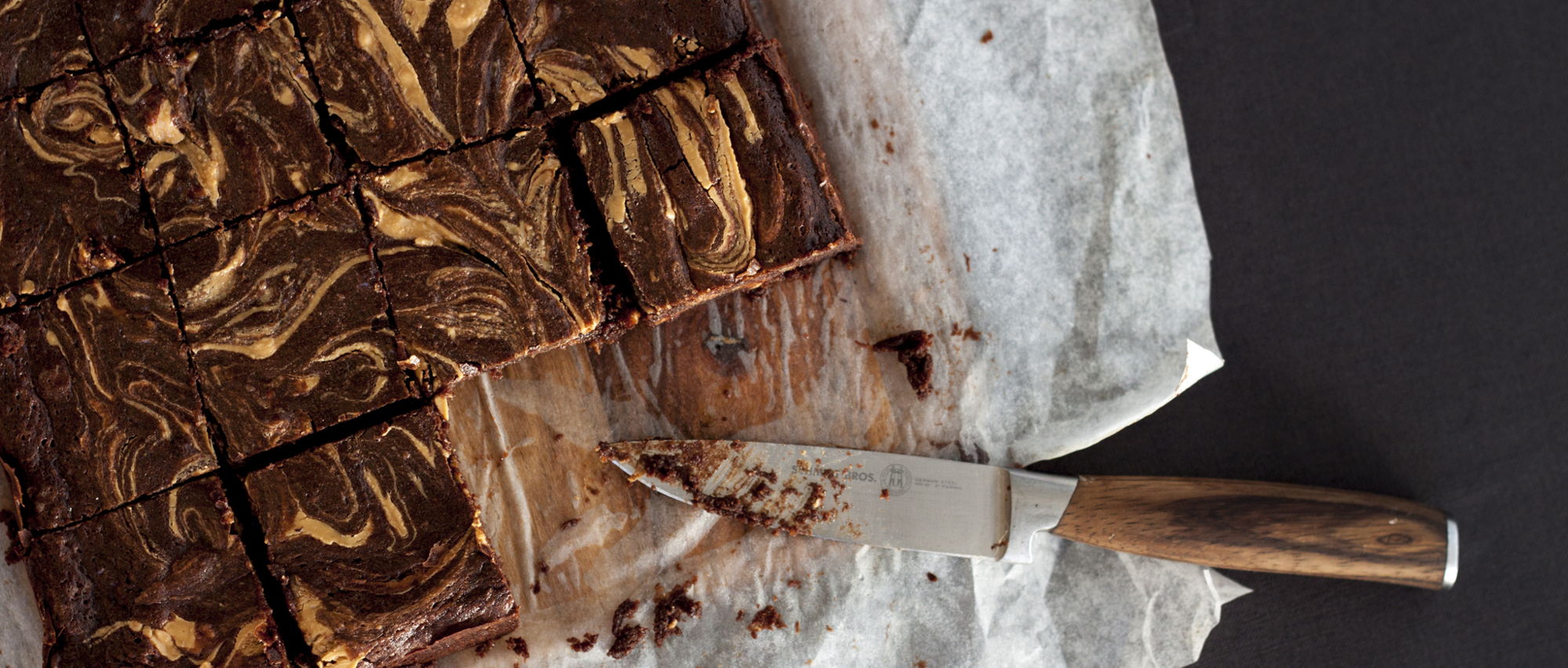 ---
250g dark chocolate (minimum 70% Cocoa solids)
250g unsalted butter
250g golden caster sugar
60g ground almonds
20g coffee flour
½ teaspoon of cinnamon
pinch of salt
6 eggs
3 tablespoons crunchy peanut butter (optional)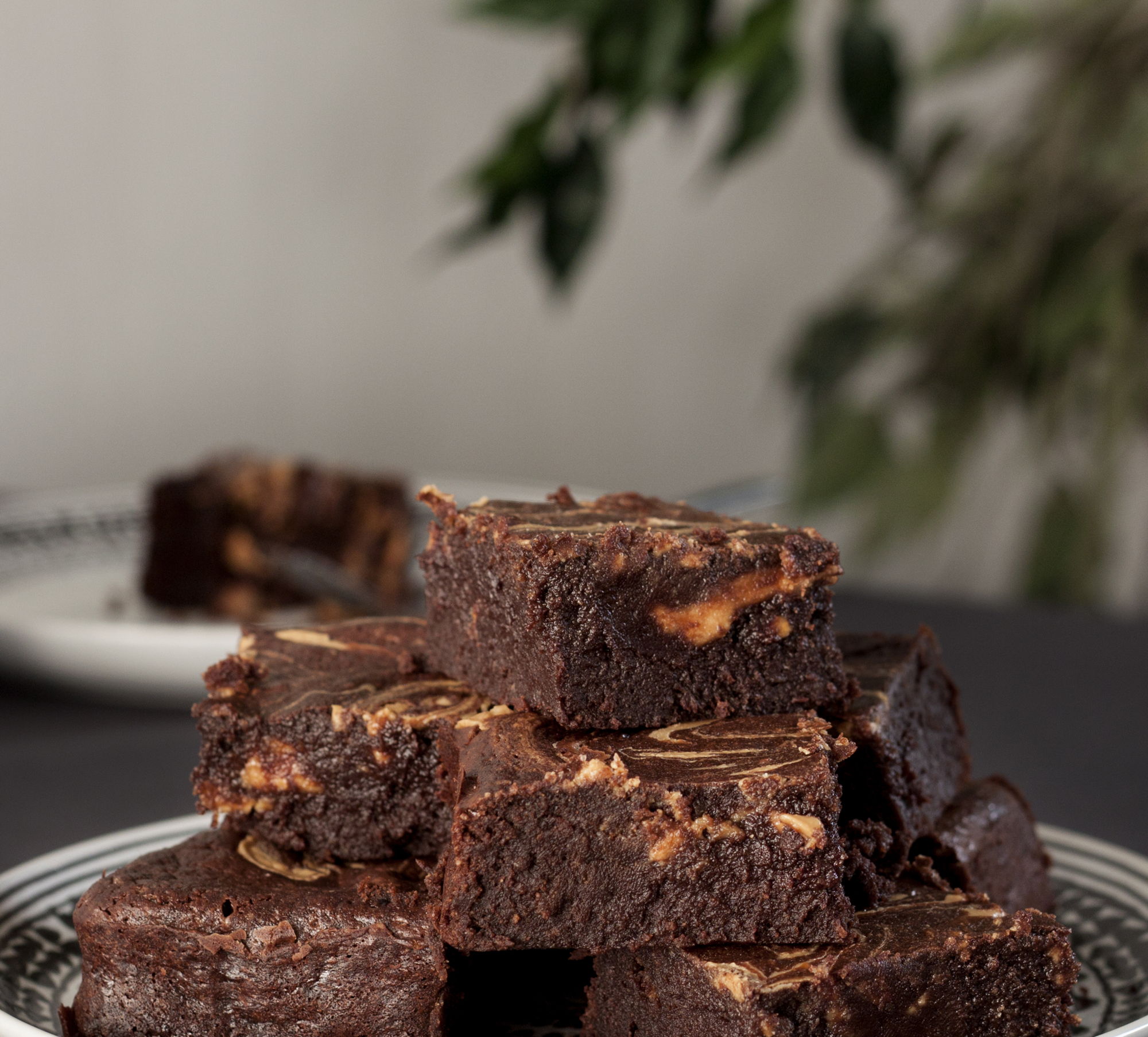 Preheat the oven to 160°C degrees. Grease and line a 23 x 23 cm baking tin with parchment.

Place the chocolate and butter in a heat proof bowl. Set the bowl over a pan of simmering water, making sure that the bowl isn't actually touching the water. Stir occasionally as the butter and chocolate melt. Once completely melted remove from the heat and stir until all the butter and chocolate are incorporated.

Add the sugar and mix well.

In a separated bowl, add the  ground almonds, coffee flour, cinnamon and salt, mix and then add to the chocolate butter mixture

Add the eggs and whisk until incorporated in to the mixture.

Pour the brownie mixture in to the prepared baking tin.

Drizzle the peanut butter over the top and swirl through the mixture.

Place in the oven and cook for 20 - 30 minutes, until set around the edges but still with a slight wobble in the middle.

Allow to cool and rest for 1 hour before removing from the baking tin and cutting in to bite sized pieces.

Enjoy with a cup of CRU - what a treat!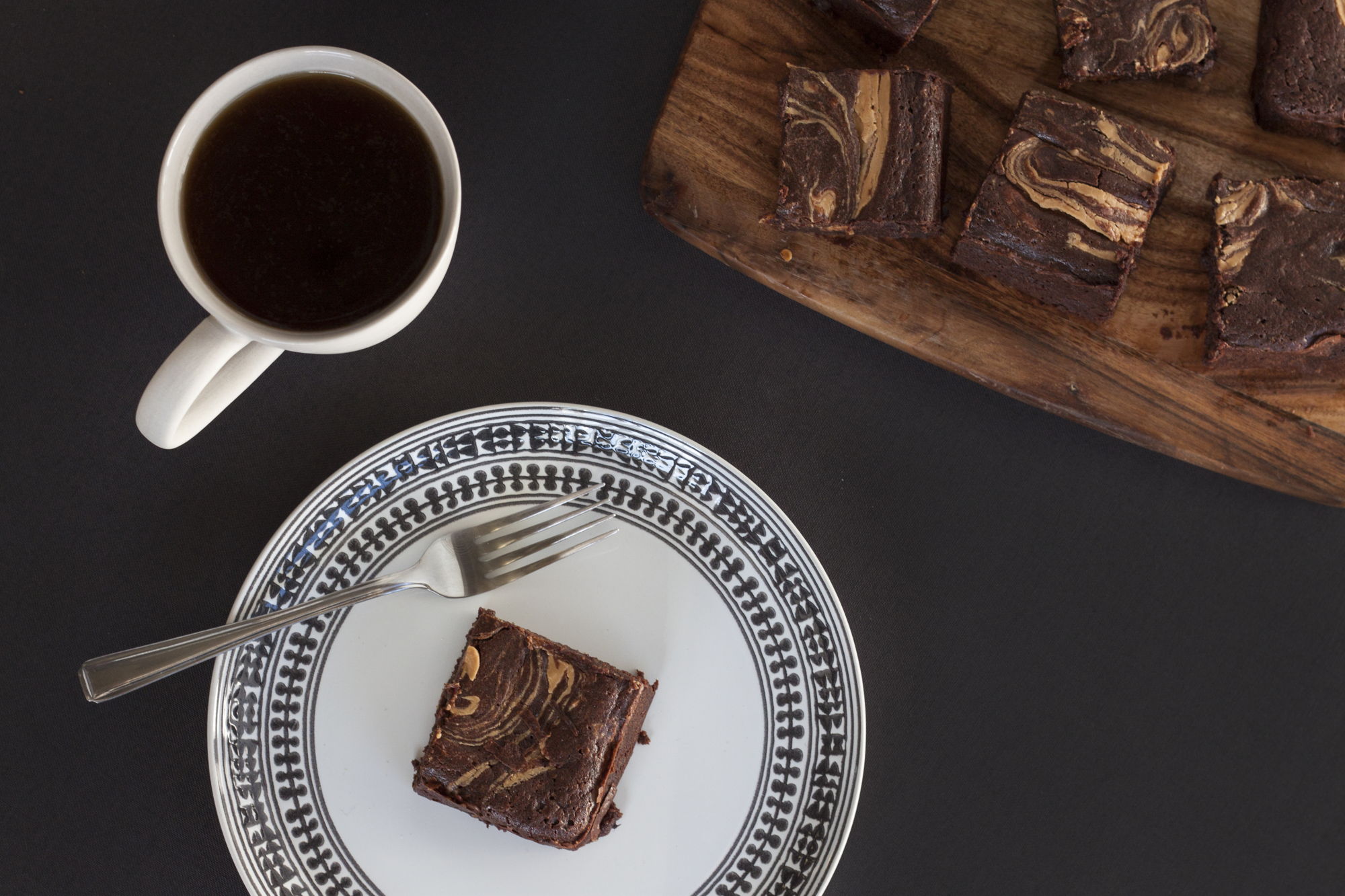 ---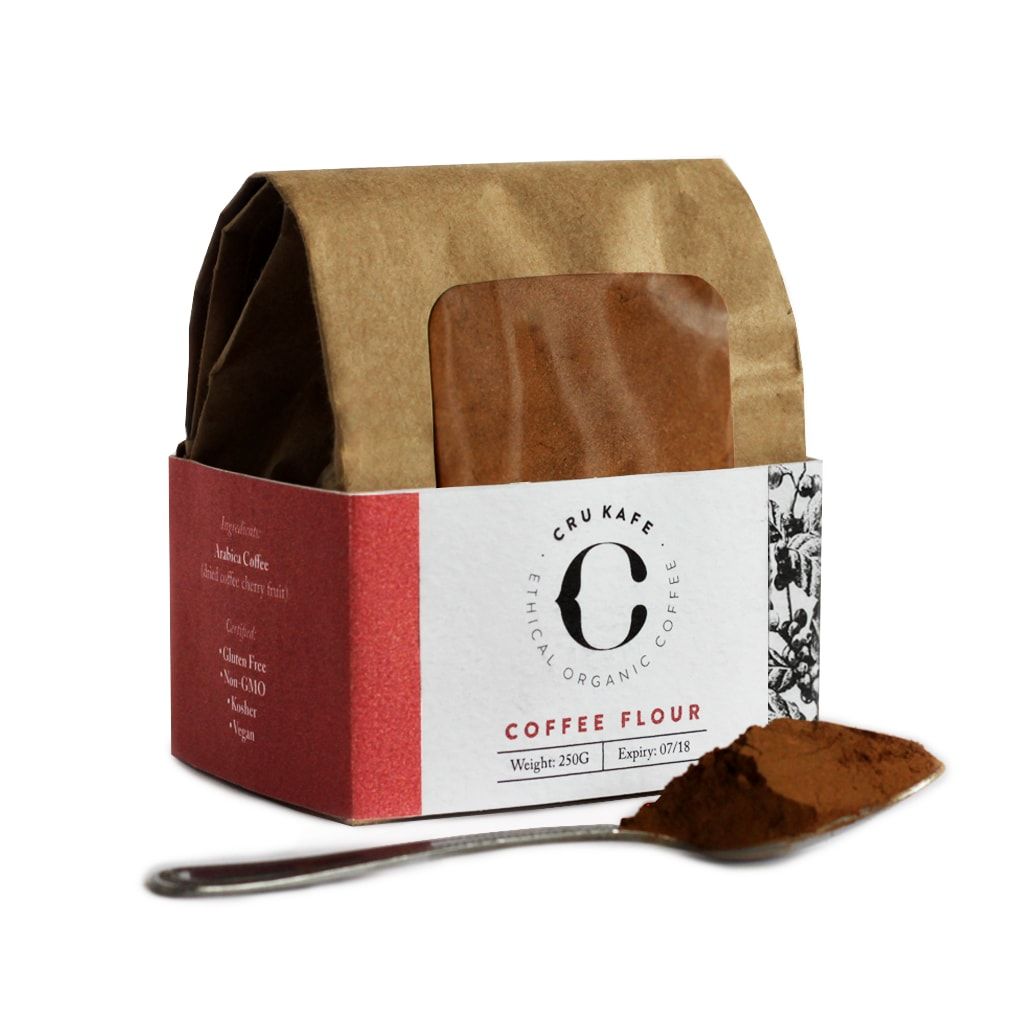 ---
Made from Dried Coffee Cherries
250g / pack
Coffee flour is made from dried and ground coffee cherries, the fruit that contains the coffee bean. Formerly a waste product that is created during processing and often discarded during the coffee harvest, this nutritious ingredient makes one of the most flavour-rich, gluten free flours.
First time visiting us at CRU Kafe?
Sign up to our newsletter below for more fantastic recipes plus a lovely 10% off your first order!