A cup of joe can be a dark and delicious pick-me-up if you know how to use it right.
Think about the Wild West; think about being around a stove, on the ranch, with a pot of coffee, some beans, some water, and a knackered tomato. That's all you've got and you're going to throw all those ingredients in a pan and cook them down. It's a cowboy vibe with a coffee twist. Coffee may seem like a strange choice to add to these smoky beans, however, I urge you to think about how coffee is made – it's roasted, and that gives dishes depth and complexity. Let's say you're making a gravy and you haven't got a very good stock; add some coffee and you'll get lots of flavour.
In between the bite of the beans and the smokiness of the bacon there's a sweet heat, revving up my tastebuds. It won't be until the aftermath that the coffee kicks in – and it's not a coffee taste as such, certainly not one you associate with cakes or ice creams. This is deeper and darker, but without ever being bitter.
---
To serve 4
1 cup of shallots, diced
Half a cup of smoked bacon lardons
2 over-ripe tomatoes, cut into halves
1 chipotle chilli, diced
1 tin of haricot beans (in water)
4 cloves of smoked garlic, smashed
One and a half tablespoons of
muscovado sugar
1 tablespoon of mustard powder
2 tablespoons of molasses (black treacle)
3 dark roast espresso pods
1 cup of water
Begin by lightly frying the shallots in a little rapeseed oil. Then add the lardons and lightly toss until the bacon begins to colour golden brown. Add the tomatoes, cut side down, the garlic and the mustard powder and fry for a further 2 minutes. Do not allow the shallots to burn.
Pour in the cup of water and scrape all the flavour up from the bottom of the pan.
Pour into an earthenware dish, add the remaining ingredients, stir gently and place in the oven at 180C for 40 minutes or until all the liquid has reduced.
Serve as a side dish alongside your big BBQ numbers, with a little grated Monterey Jack cheese if you like.
---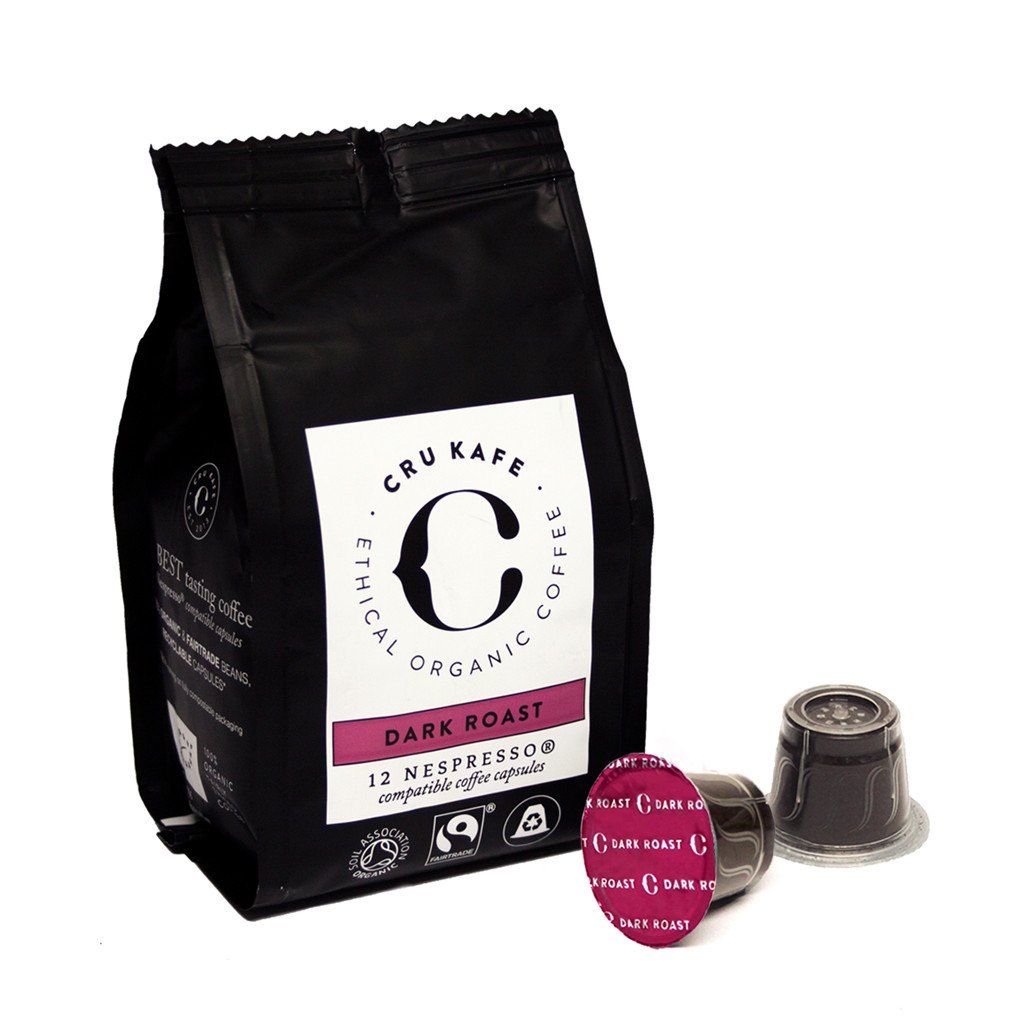 ---
Dark cacao, Molasses & Raisins
12 pack / 29p per pod
Our Indonesian, Peruvian and Ethiopian Arabicas work to deliver a rich, comforting cup of coffee.
With its strong & deep body, this blend is perfect for those who enjoy a Flat White or Latte.