Wondering what Nespresso® machine to buy? Read our handy review guide below and find the perfect coffee machine for you. Nespresso® machines are a fantastic way to make beautiful espresso in the comfort of your own home, but choosing the right coffee capsule machine can be a tricky thing - and it's easy to lose yourself when you start looking amongst all the Krups, CitiZ, Pixies & De Longhis out there!
So to help you out, we thought we'd go ahead and do the hard work for you. We've personally tried and tested as many Nespresso® machines as we could get our hands on, got feedback from our customers, and come back with the 6 best coffee pod machines to suit your needs - no matter what your budget. The machines listed here are arranged by price (starting with the lowest), so it's up to you when to stop scrolling!
At a Glance...
£70 - Pixie - the People's Choice
£100 - CitiZ - the Crowd Pleaser
£180 - Lattissima - the Family Favourite
£300 - Maestria - the Barista's Best Friend
£320 - Creatista- the New Kid on the Block
£50 - Minipresso - the Wildcard
The Pixie £70
If you're new to the Nespresso® game, or just looking for compact yet powerful pod machine, then the Nespresso® Pixie is the one for you.
The machine is really easy to use, with a lever insertion handle and a choice between two programmable pours (small & large). We found that our Nespresso® compatible pods work seamlessly in this machine too. It's true that the handle makes this Nespresso® machine a bit more 'hands on' than others out there, but the lack of bells and whistles makes this little guy one hell of a reliable workhorse. In fact, if we're going to be pouring pod after pod at an event, we always take a couple of these along with us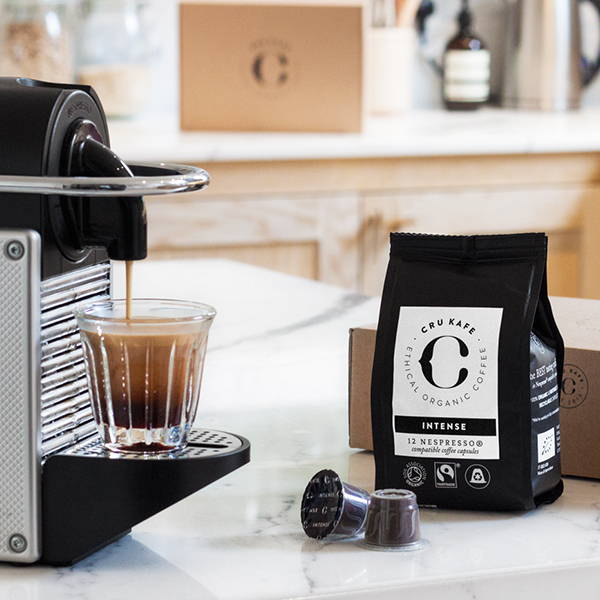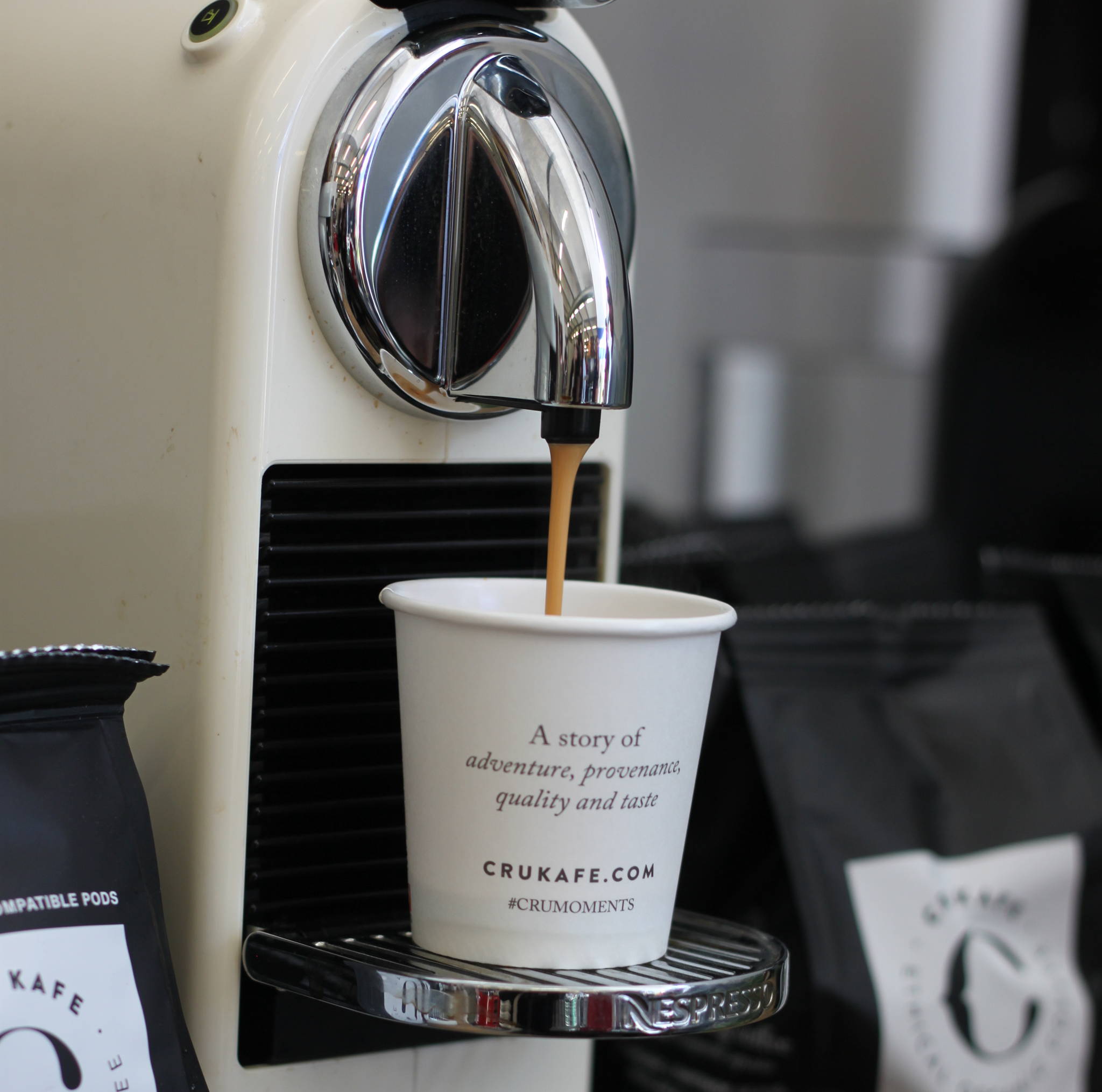 The CitiZ £100
Another popular model, Magimix's CitiZ Nespresso® machine is super slim, looks great and is smooth & simple to use. It works much the same way as a Pixie, but with a small ergonomic lever in place of a the Pixie's larger handle. Apart from that, it's really just comes down to looks - but as this machine's going to be a pretty permanent resident on your kitchen-top this obviously forms quite a big part of your decision-making.
Adding a dash of milk…
The only caveat we have with the CitiZ is that this particular coffee pod machine is available with an integrated Milk-frother for an extra £70 - this does add a fair bit of bulk, but if you're someone who enjoys their coffee with some good-quality warmed milk, then it's well worth the investment.
The Lattissima £180
The first of the proper all-in-one Nespresso® machines, the Lattissima is perfect if you're someone who likes a bit of variety in your brew. With it's built-in milk chamber, one touch is all you'll need to grab a cappuccino, macchiato, espresso or latte - you're even able to vary the texture of your milk.
It's by necessity slightly bulkier than other Nespresso® coffee machines, but still compact enough for it not to make too much of a difference. The only thing we'd say is that even though it's got built-in descaler and cleaning functions, if you're not a consistent drinker of milky coffee, the milk container does become a bit of a nuisance.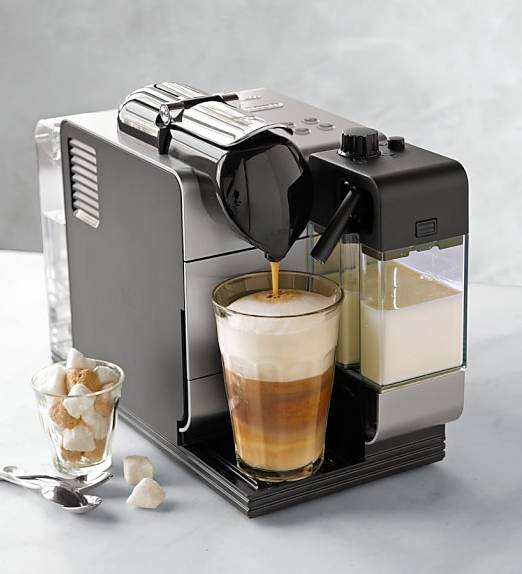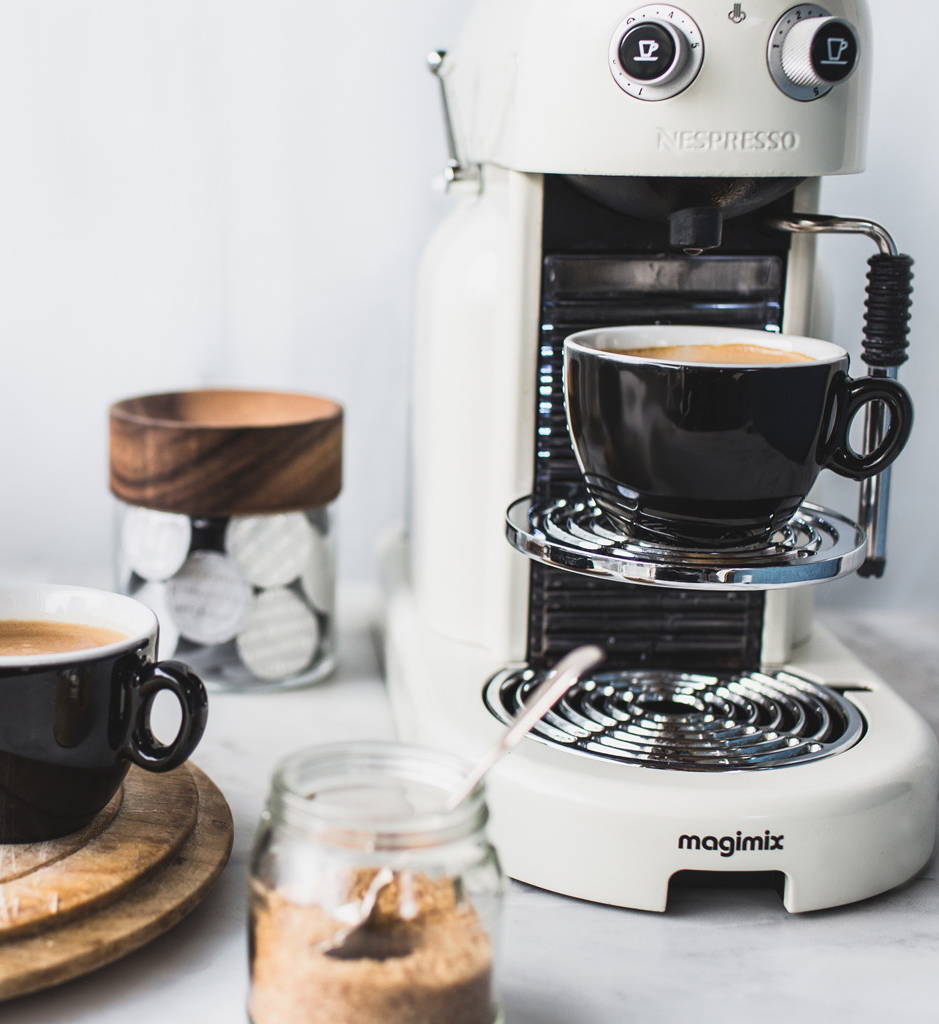 Maestria £300
Inspired by traditional barista machinery, The Magimix Nespresso® Maestria is a particularly elegant piece of coffee paraphernalia, and one that will look seriously good on your kitchen top. It's not all just about looks though - this machine has got a host of features that make this a very clear step up from the more economic models. Espresso's can be served in 8 precise measurements (from 25-150ml), and the steam-wand allows you create milk the way it should be - so grab your milk jug and get practicing your latte art!
Whilst you could argue that the Lattissima does pretty much the same thing at the touch of a button (and for £100 less), the Maestria is made for people who appreciate the way a proper cup of coffee should be made - and, to be honest, are happy to take a bit more time over their morning brew. We know that the idea behind Nespresso® machines is the convenience, but really good coffee deserves to be made properly.
The Creatista £320
The Nespresso® Creatista, created in partnership with Heston Blumenthal's Sage Appliances, is the most recent addition to the Nespresso® coffee machine range, and hopes to set a new standard in the coffee pod game.
With 8 coffee presets, it's got plenty of offer in that regard - but the real reason to get excited by this particular pod machine is the automatic milk-wand, which has no less than 4 texture & 3 temperature settings.
PROS
Steam wand - powerful, reliable

It's Sage - need we say more?
CONS
Overkill - if you're a lover of the humble espresso, this is a bit much
---
The Minipresso £50
Pretty much just because we can, we thought we'd throw a little wildcard into the mix! The Minipresso is a portable coffee machine for the kind of person who wants to make coffee anywhere, any place, any time.
All you need is a way to heat your water, and you've got yourself an espresso on the go. Simply pop your favourite CRU coffee pod into the chamber, fill with hot water, and get pumping. You'll be enjoying a lovely little coffee in no time at all!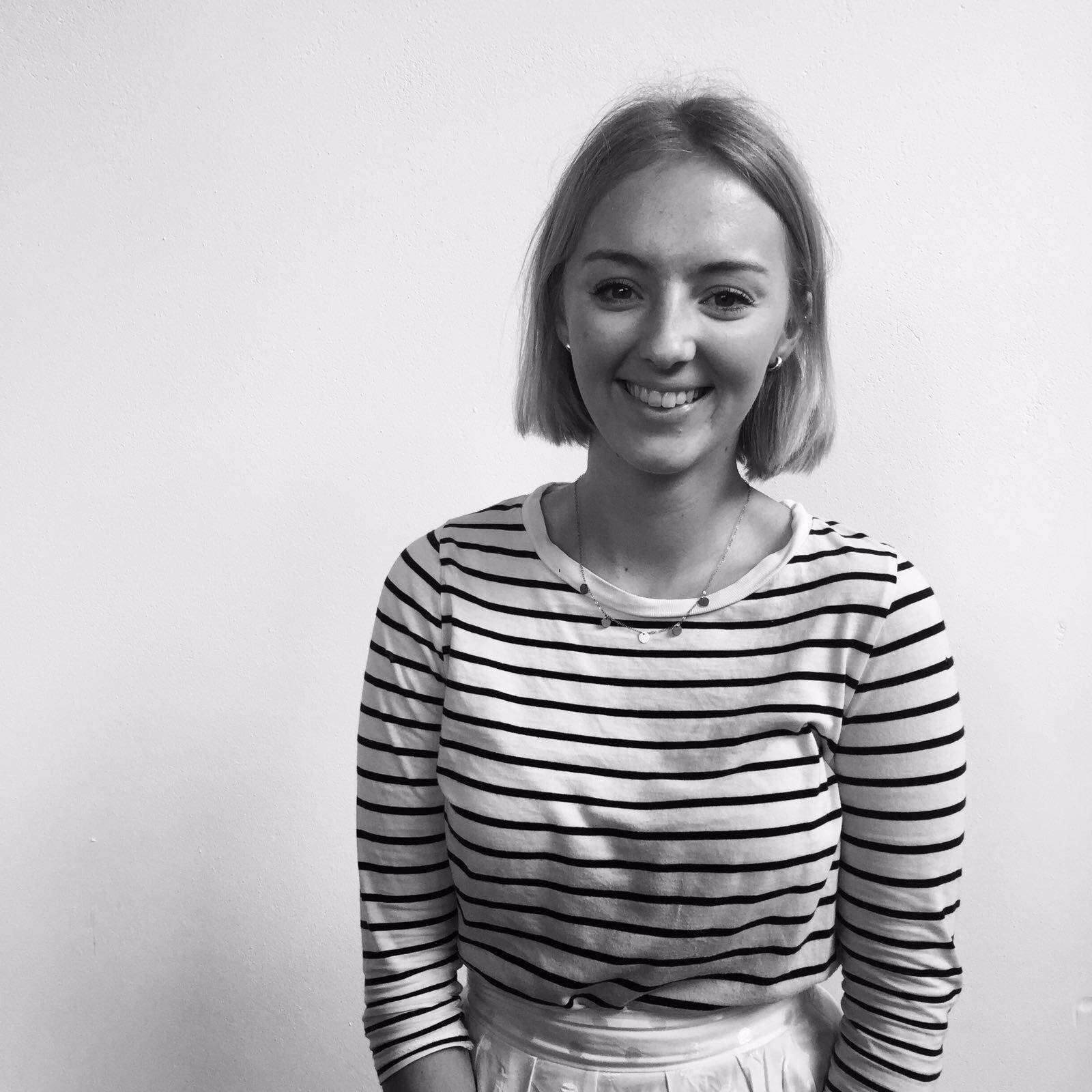 Isobel Lynam
Social & Marketing
Izzy's part of the marketing team here at CRU. Happiest on country walks with a thermos full of piping black coffee.