CRU's Ali & Izzy here. Each month we'll be venturing out to a specific street, road or lane (in London and beyond) to explore, try and report back on where to go, what to eat &  drink and what to  do in that particular area.
---
We're kicking things off with the little-known Golborne Road, W10. It's a short walk away from our offices and somewhere we often head up to to grab lunch. CRU HQ is in West London, and we are often asked about the top places to visit on Portobello Road... but whilst we agree that the infamous street is wonderful, the problem is that everyone already knows about it! Golborne Road, on the other hand, is a road we consider it to be an undiscovered gem (a gem that's filled with cafés, antiques shops and a whole Portuguese community!)

Easy to find, it bisects the western end of Portobello. So please read on and enjoy our guide to what we've dubbed  the undiscovered Portobello.
---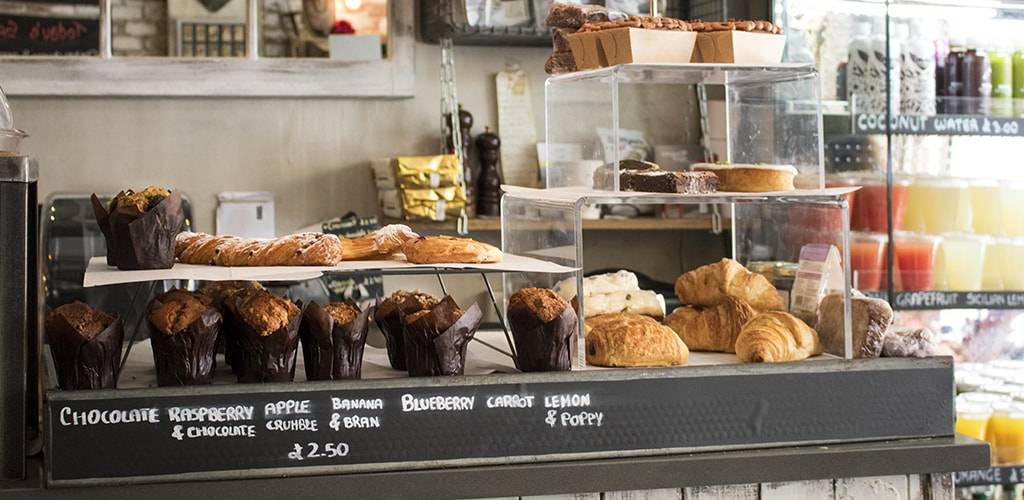 Feeling hungry? Head straight to Golborne Deli. This little café is a buzzy, friendly hub where you can get freshly made breakfasts, salads, cakes and coffees. It's always peppered with locals enjoying a cup of coffee whilst reading the paper. So many people stopped to chat to one another in the time we were there - it was like we were in a little country village, not West London.
The staff are so warm and friendly, catering to your every need without being fussy. Manager Alex will give you his top tips on what to order and where to visit once you're finished.

Another thing we love is the decor! Everything in the café has been bought from the Antique and Junk shops in the local area. It's an eclectic mix of old and new, paintings and prints. It's a true London deli, authentic but done well. There is no way you'll be left disappointed.
Golborne Deli serves seasonal, fresh food. Everything is locally sourced and gluten-free customers are well catered for.
What we loved about Golborne is that they do the classics well and have the odd dish that you don't usually see, which makes the menu that bit more exciting. There's an Octopus Salad, for example, or Banana Pancakes with pancetta (not bacon.. pancetta) and maple syrup. If all you're looking for is a tasty avoacdo on toast or a really good coffee then this is the place to go.
The coffee was delicious. Izzy ordered a filter coffee, which came in a Clever Coffee Dripper (which gave us endless joy) and Ali had a flat white (classic).
We sat outside in the glorious sunshine, watching the world go by. The staff were so friendly and relaxed, you don't feel rushed and can just enjoy a slower pace, something which can be hard to find in the heart of London.
All in all, Golborne is one of those lovely, independent small places that makes London so great. Little touches such as a good selection of newspapers and rustic wooden plates make this place unique.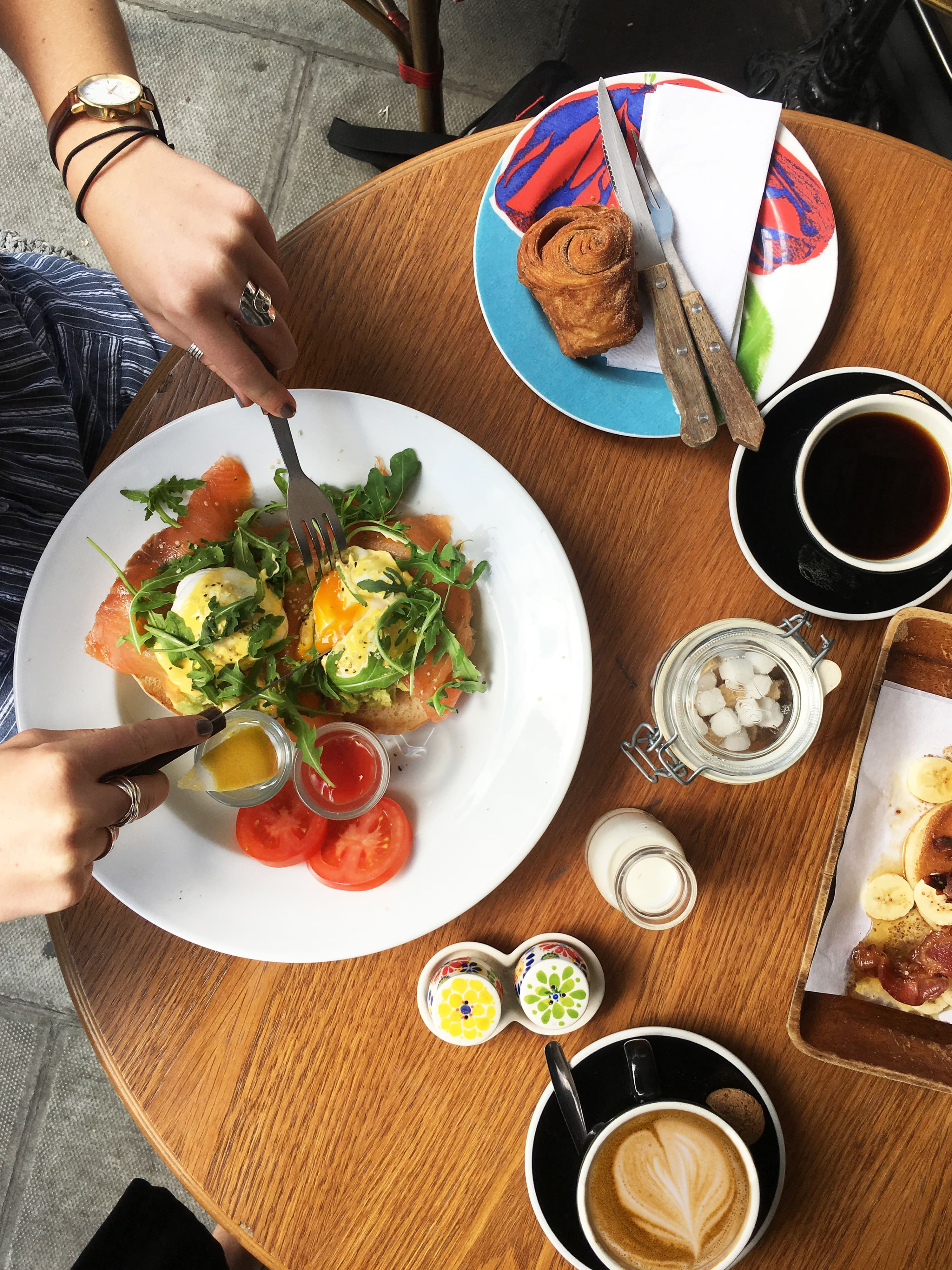 Top tip
Ask if Chris is working. He's a whizz at latte art - rabbit, dog, cat, unicorn. You name it, he can latte art it.
---
Kokon to Zai is Japanese for East meets West . This shop is a true Aladdin's cave full of carefully curated objects from around the world. It's located in an old Butcher's shop and has the origina fascia that date from the Victorian era. The Macedonian owners have created a true cornucopia of unusual but unbelievably beautiful interiors, outrageous fashion pieces and everything in between. We particulary loved the Max Lamb mugs (pictured) and the endless smelly candles. Even if you're not looking to buy, it's like going into a museum - we highly recommend!
---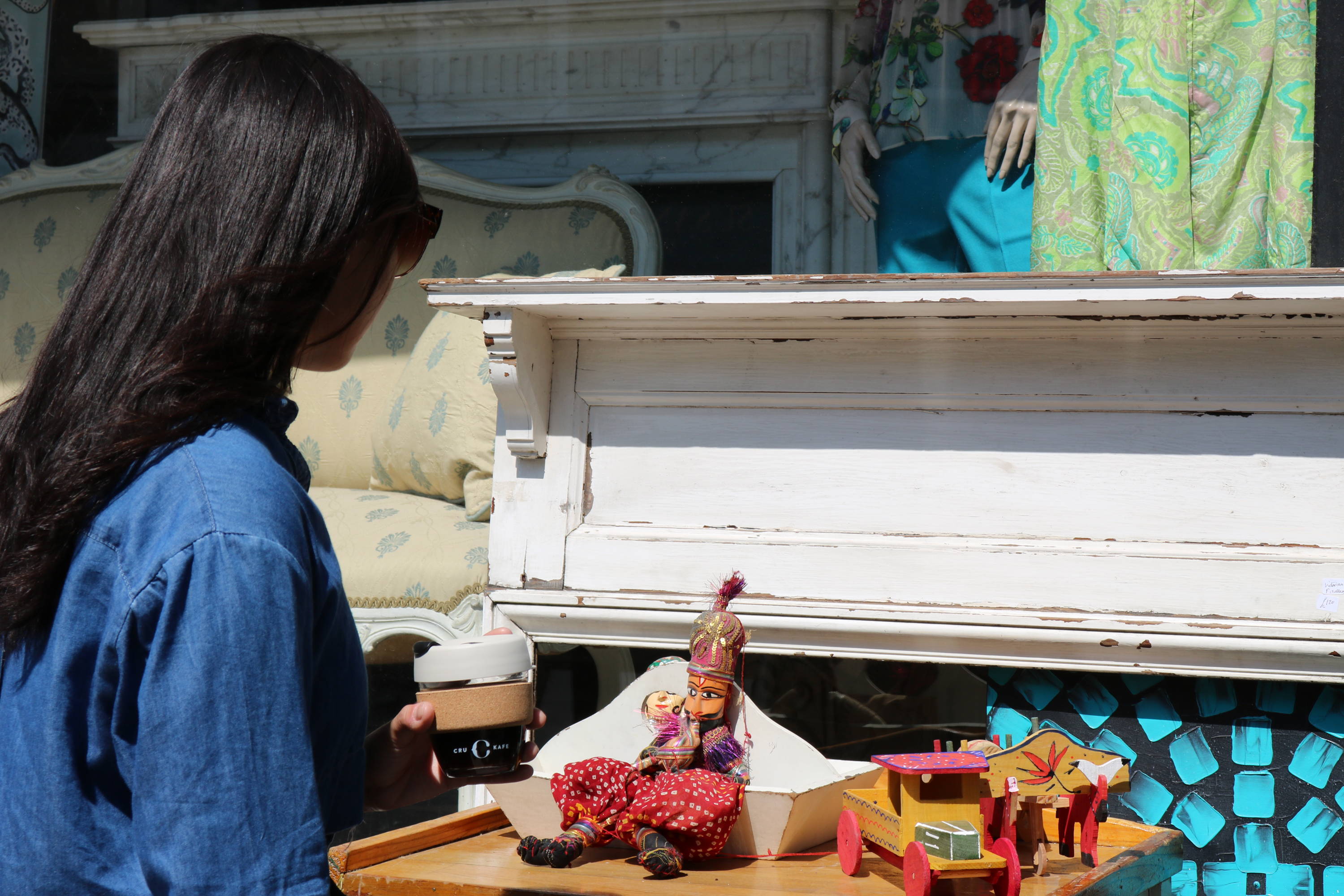 Portobello is good for antiques, but Golborne is better. The best way to do it is to just wander up and down the road, weaving in and out of the shops - you can easily spend an entire afternoon browsing. Many of the dealers have been there for more than 25 years and are experts in the field, filling their shops with unique and quirky objects.
---
Around 50 - 60 Golborne Road
The North end of Golborne Road is Pastel de Nata (the little Portugese tarts pictured) heaven. Golborne road holds a number of shops and restaurants run by immigrants, in this case Portuguese, which helped to make the area one of the first multicultural communities in London. Remember to order a galão (a milky coffee served in a glass) to go with your custard tart.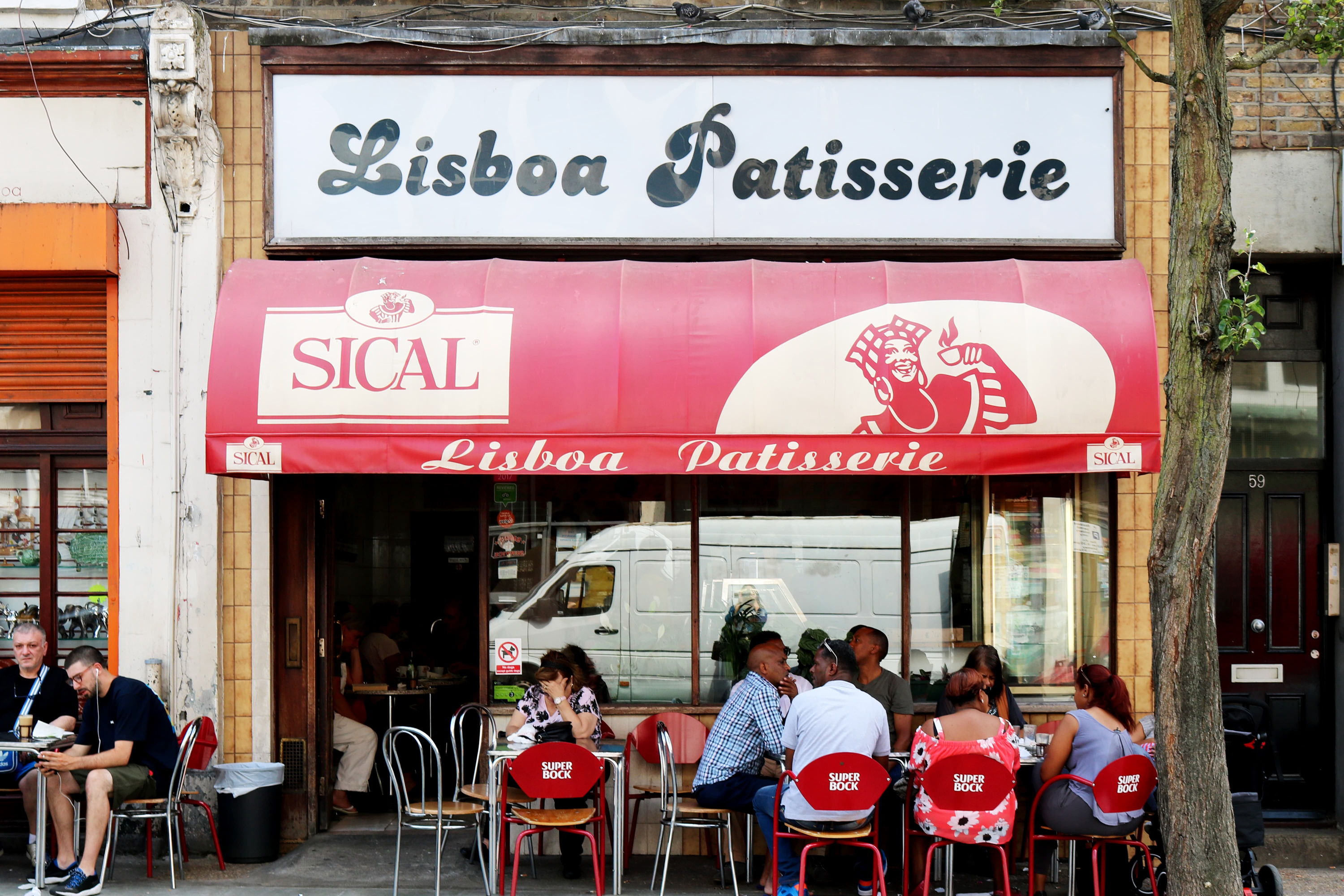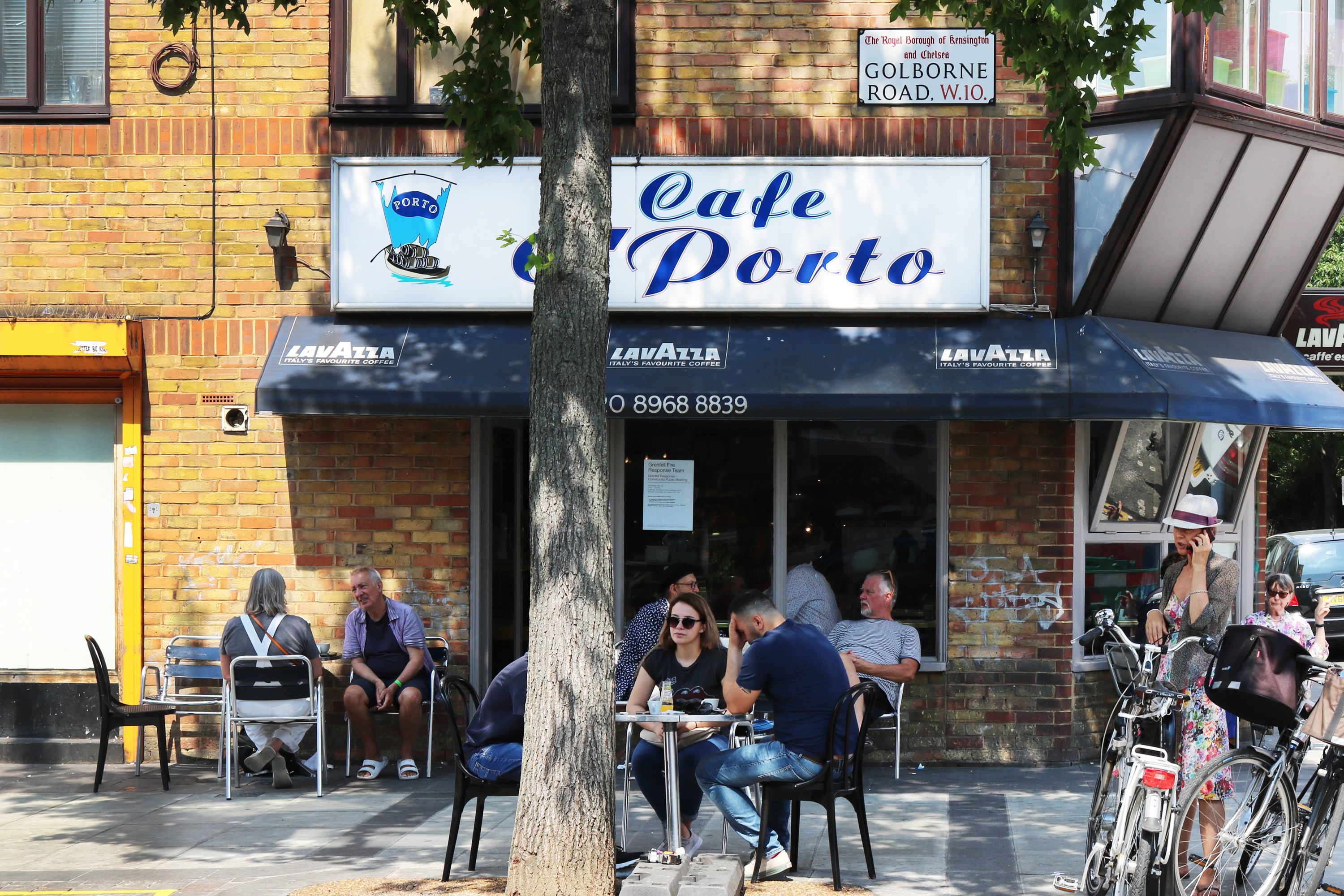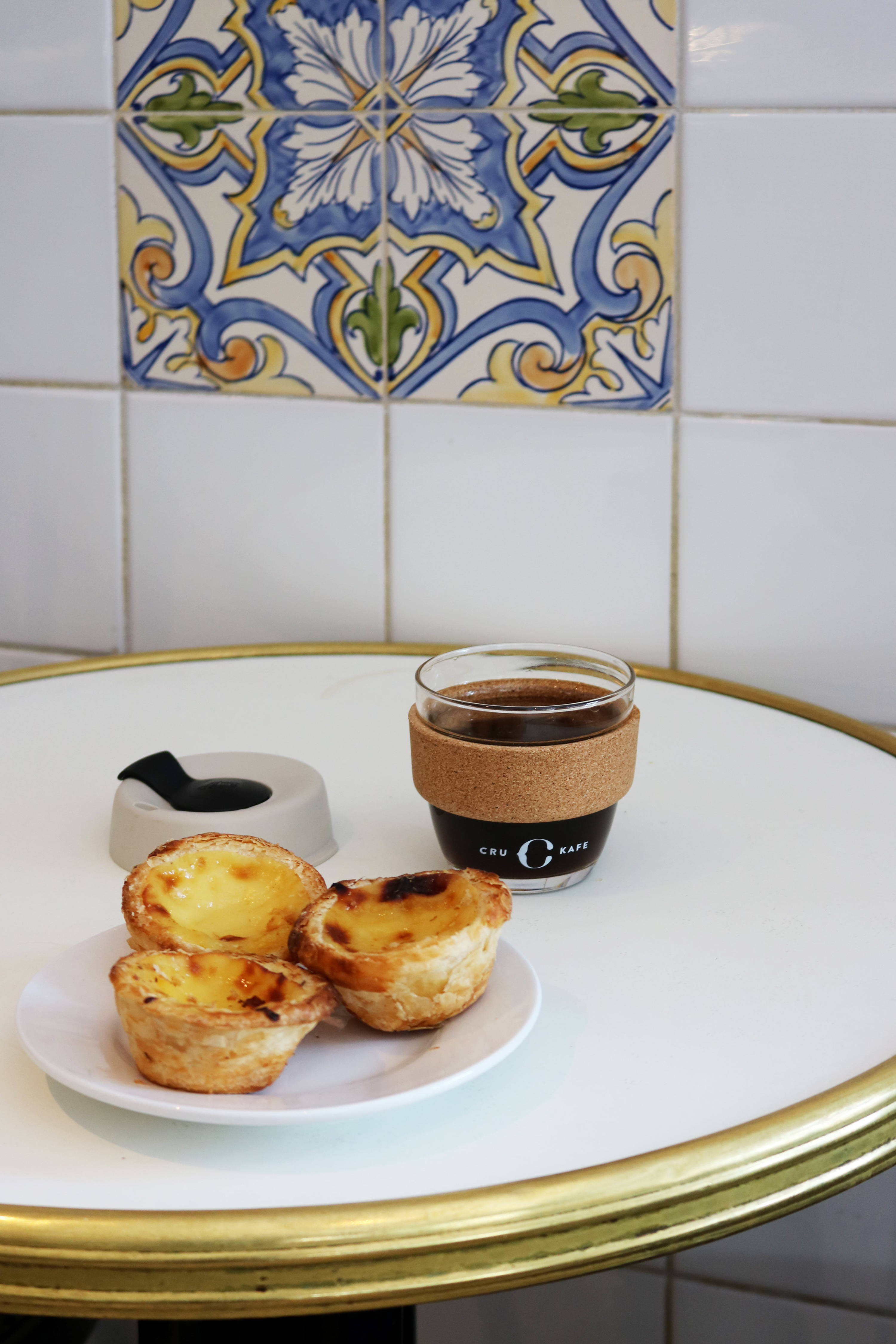 ---
So there you have it! A few little nuggets of information for when you're next in West London. Next month we'll be making our way to Brick Lane to give you some top tips on what a sliver of East London has to offer.