Come with us on our big CRU Colombian coffee adventure
The plane tickets are booked, the bags are nearly packed and here at CRU HQ, there's a real buzz of anticipation. Because two of our Co-founders, John Quilter and Colin Pyle are about to take off on CRU's biggest adventure so far. They're flying to Colombia, the most famous coffee-producing nation in the world to bring back an extraordinary, new single origin coffee for you.
This is such a big deal for all of us. And we'd love you to join us every step of the way. Which is why we're going to share John and Colin's exploits with you as they travel through Colombia to track down the perfect Colombian cup of CRU. It's so exciting!
So, as the guys try to squeeze their beloved Minipresso espresso machines and CRU coffee pods into their hand luggage, we ask them to spill the beans on what this incredible trip is all about.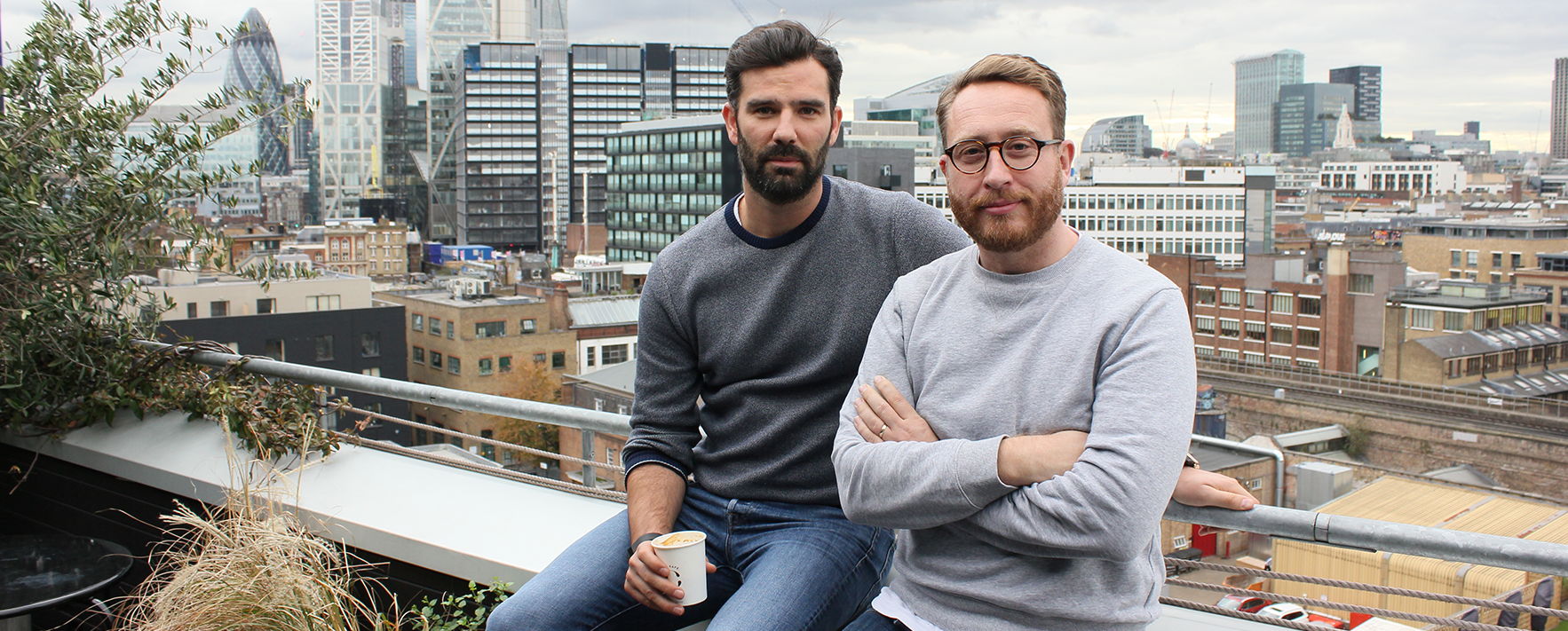 Colin: "Well, this is the journey we've dreamed of ever since starting CRU back in 2013.  It's our first chance to create a 100% CRU coffee. John and I will be out in Colombia visiting the farms, meeting the farmers, tasting the coffee, and, at the end of it all, we'll have a brand new coffee to bring home."
John: "We can't wait! We've been in the coffee business for over three years. But, we've always had to rely on experts to help us source the best organic beans from around the world to create our unique CRU blends and single origin coffees. Until now, that is! It's been a huge learning curve, but we feel confident that we're equipped with enough of the right knowledge to set out on our own coffee adventure."
Colin: "Yeah. For the first time, we're able to do it ourselves. I love saying that! Seriously though, we're not going to pretend that we know everything about coffee. We still have plenty to learn and this trip will give us the perfect opportunity. We want to get as close as possible to the source of our coffee and we can't think of a better way of making it happen."
John: "Why Colombia? Well, when you think Colombia, you think coffee. It's that simple."
Colin: "With over half a million individual coffee farms, coffee isn't simply a bean to many Colombians – it's part of their national identity. It's hugely important to the national economy."
John: "And did you you know that coffee farming is the largest source of rural employment in the country? Colombian coffee farmers grow premium-quality beans across nearly 2.2 million acres over 50 specific coffee-growing regions - from the slopes of the Andes mountains to the highlands of the Sierra Nevada de Santa Marta. It blows your mind!"
Colin: "We know the perfect Colombian cup of CRU is out there; we just need to find it. With over 50 specific coffee-growing regions to choose from, obviously we had to narrow our search to work out where to look. We did some research and decided on Santa Marta, which is home to some of the best organic coffee farms in the world."
John: "Our plans? Well, we're landing in Bogotá and we'll be immersing ourself in the local culture of Colombia's cosmopolitan capital city. We can't wait to go exploring – to check out the coffee culture, vibrant markets and colourful street art. Apparently, it's all awesome.
Colin: Then, we'll trek up north to the remote region of Sierra Nevada to discover the incredible coffee that grows there, surrounded by snow-tipped mountains and luscious rainforests. Here's where we'll start our search for the most outstanding, ethically-sourced Arabica coffee we can find.
John: "We're itching to experience the full coffee production process for ourselves. What a privilege! We'll be checking out every stage from harvesting to roasting and then we'll meet the farmers to learn about the impact selling coffee has on the local economy and environment.
Colin: "And if it all goes to plan, we'll be launching our brand new, single origin Colombian coffee for 2017 at the beginning of March."
CRU HQ: "Thanks guys!  We'd better let you get on with your packing…"
And here's more exciting news for you
We've teamed up with WHAT3WORDS – the brilliant global geocoding system that offers the simplest way to communicate location. It's a giant grid that covers the entire globe, meaning that every 3m x 3m square in the world now has a three word address. So, as John and Colin travel through Colombia, you can pinpoint exactly where they are. Keep an eye out for our WHAT3WORDS tags to stay in touch and discover good places to go if you ever visit yourself.
Watch this space
Every week, we will be bringing you John and Colin's latest exploits and amazing experiences. To keep up to date, make sure you follow us on social media @crukafe or visit our Explore Colombia page. And if you haven't done so already, sign up to our newsletter to follow their Colombian coffee adventures straight from your inbox.