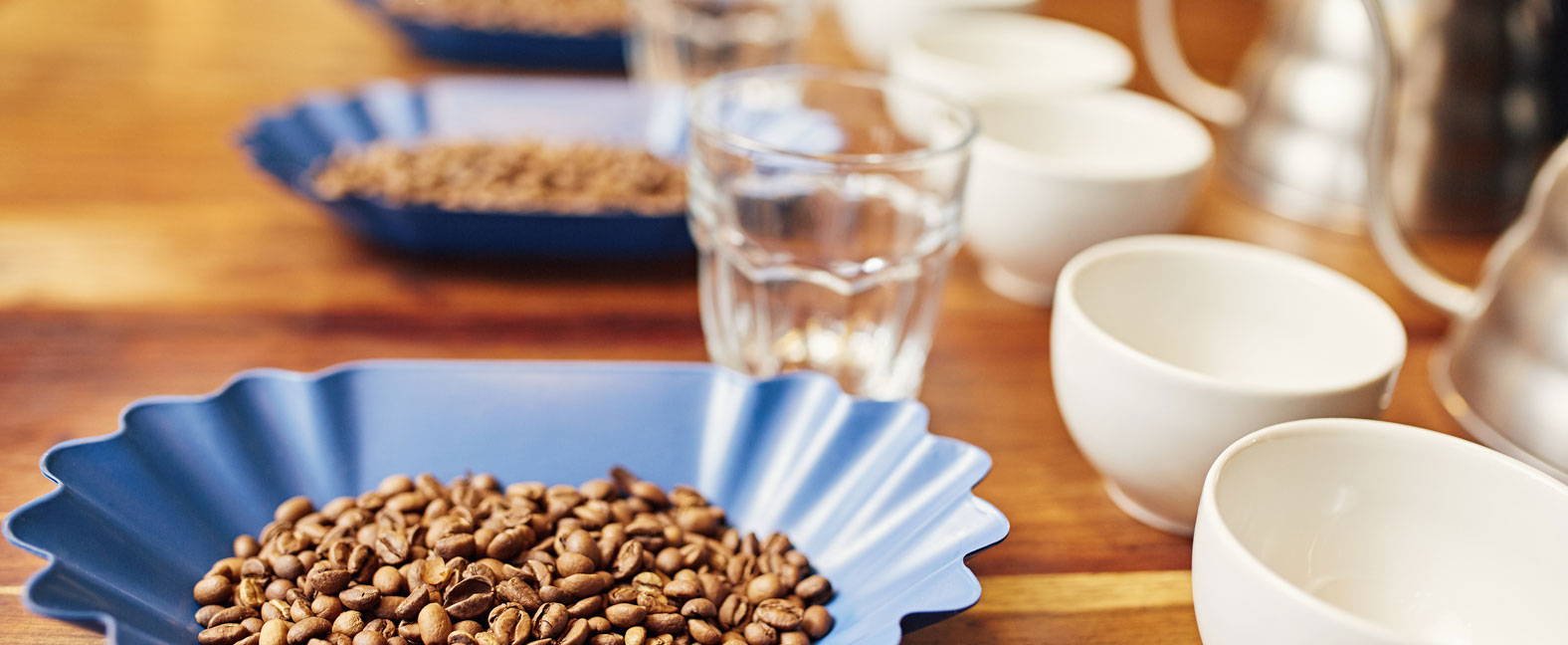 Have you ever been drinking a delicious cup of speciality coffee and been really enjoying it, but just can't find the words to describe the taste?
Maybe you've been told that the coffee is 'fruity' or 'dark' but feel that these descriptions are vague and sweeping, and that there's actually much more to the flavour? Coffee tasting is like wine tasting, it's an art, and deciphering taste notes, especially those more nuanced flavours can be a challenge. Here at CRU we want to help broaden your coffee knowledge, so that you can really get the most out of your cup of coffee and start to recognise the flavours you love.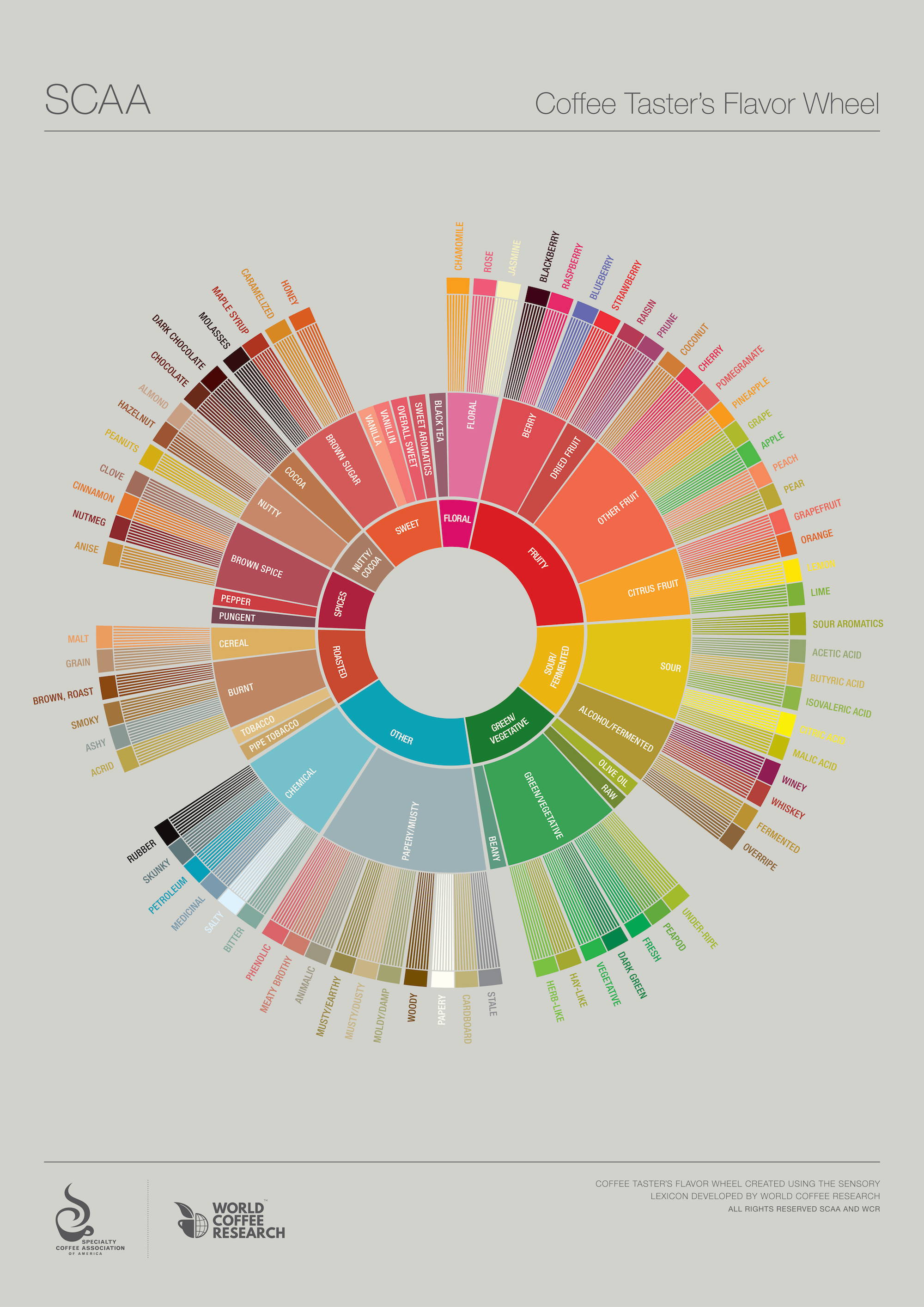 What is the Coffee Taster's Flavour Wheel?
The Coffee Taster's Flavour Wheel is my chosen tool to guide you through coffee tasting. Created by the Specialty Coffee Association of America, the wheel is the combined effort of coffee connoisseurs, roasters, buyers and scientists to create a visual tool that endeavours to assist both the novice and experienced coffee drinker to understand and articulate the taste notes that make up their brew.
Each coloured block represents a flavour.
If you take a look at the wheel, you will see that each coloured block represents a taste note. In total, the wheel has an enormous 110 sensory attributes or taste notes. What I have found when tasting your coffee, is that it's impossible to pull out just one taste note and you will find that tons of the flavours crossover... the colour wheel is not black and white! Instead, it's hugely diverse with lots of crossover - you've just got to slurp your coffee and have a go - it's the best way to start!
The wheel allows you to go in to as much or as little detail as you like.
When looking at the wheel, you may notice that it's design encourages you to start at the center, and work outward. The most general taste descriptors are near the center, and they get more specific the further out you go. These taste notes may be more subtle and therefore call for someone with a more experienced palette. However, it also gives you the ability to search for flavours that may not have even crossed your mind, opening up a whole new level of taste comprehension that will develop with time and experience.
Some flavours are more closely related than others.
Another design aspect that you will notice is that the distances between the taste boxes are different. If two taste boxes are connected, it means that the professionals who created the wheel recognise these taste notes as being closely related, and if there is a gap, it means the tasters thought of them as being slightly less closely related.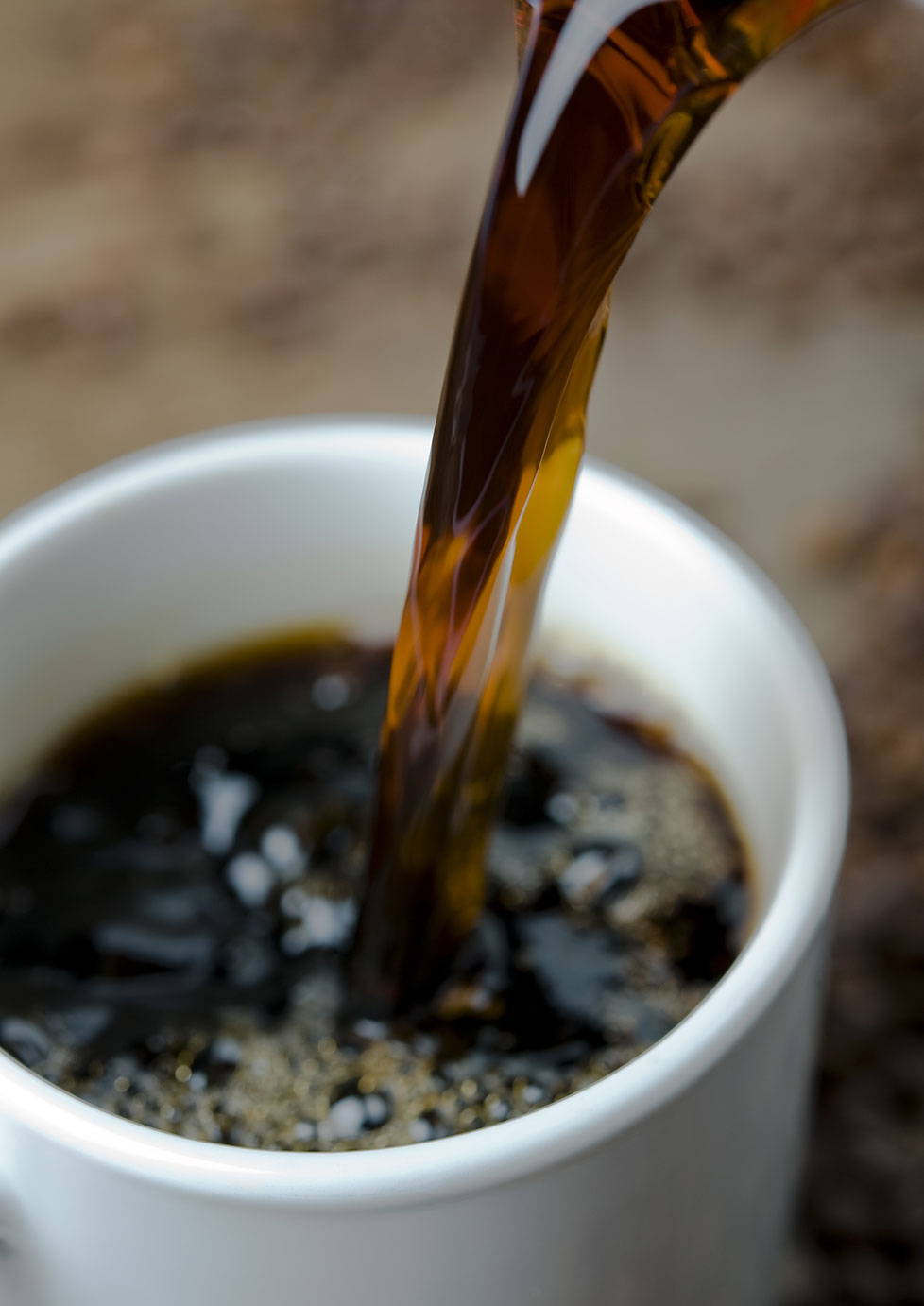 Why Not Find our Coffees on the Taster Wheel?
Have a look and see what flavours you can pick out when tasting our blends. Out of 110 different options, you're bound to pick up a few notes here and there. If you can, try this out with our core range of Light, Dark & Intense blends; you should even be able to start picking out patterns across the different coffees, tracking the movement across the board as you move across the roast profiles themselves...