With our intrepid explorers a few days into their Colombian coffee adventure, here back at CRU HQ we've been itching to find out how John and Colin are getting on. We finally managed to track them down in Colombia's capital city, Bogotá, and grab a few minutes of their time for a brief update. So, here you go. Hot off the press…

Oh, and if you're reading this and are a bit lost, then feel free to catch up from the very beginning - "Explore Colombia in a Cup of CRU"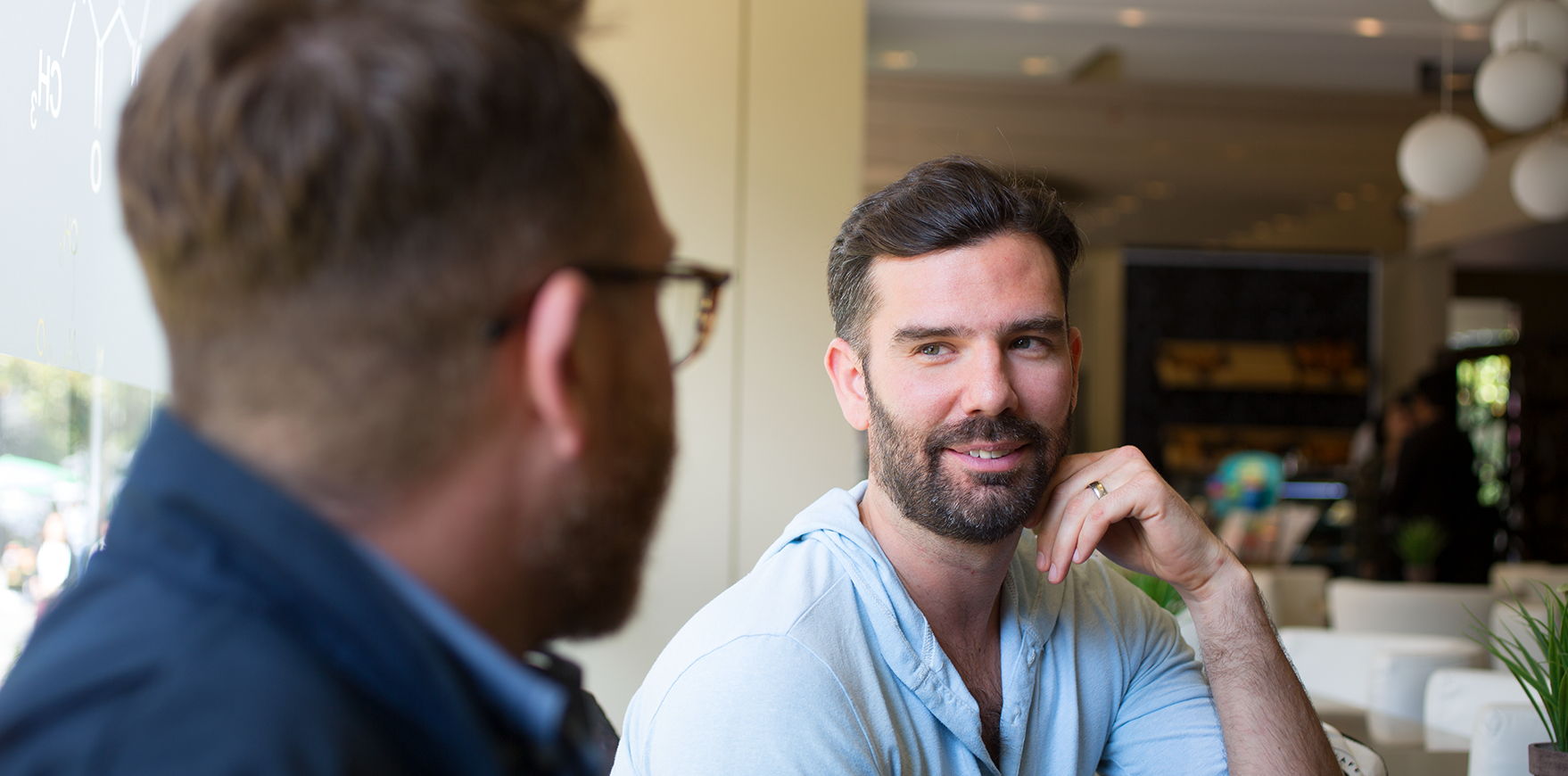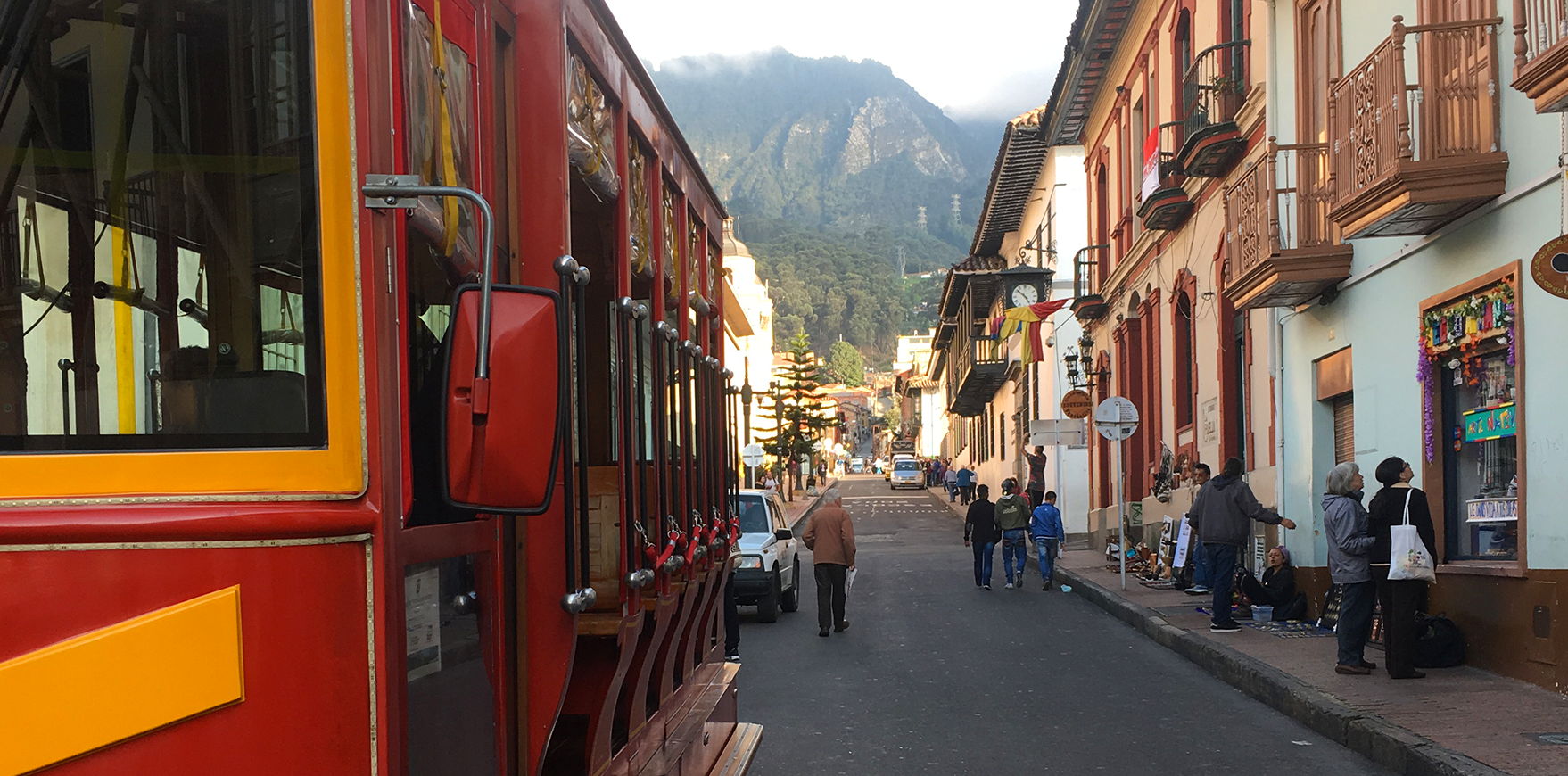 John: "Hey guys! If you could see our faces right now, it would be hard to miss the big bright smiles stretching from ear to ear. Because we're chatting to you while watching the sunset from our hotel's roof terrace, which has a spectacular view overlooking Bogotá. It's absolutely insane."
Colin: "John isn't exaggerating. I wasn't quite sure what to expect when we arrived in Colombia's capital. It had never stood out to me as an obvious travel destination, but now we've had the chance to explore and get under the skin of this vibrant, cosmopolitan city, I can't tell you how much of an impression it's made on me."
John: "Me too. Everyone we've met has been so welcoming. I can't get over how genuinely warm and friendly they all are."
Colin: "The potential of the city is almost tangible and over the last few days we've been on the go non-stop, trying to soak up as much of Bogotá's culture as humanly possible on our really tight schedule."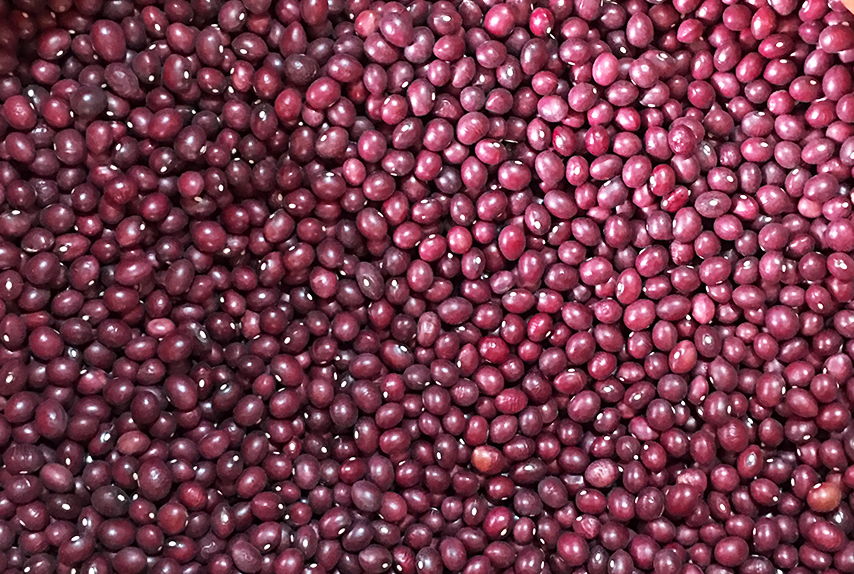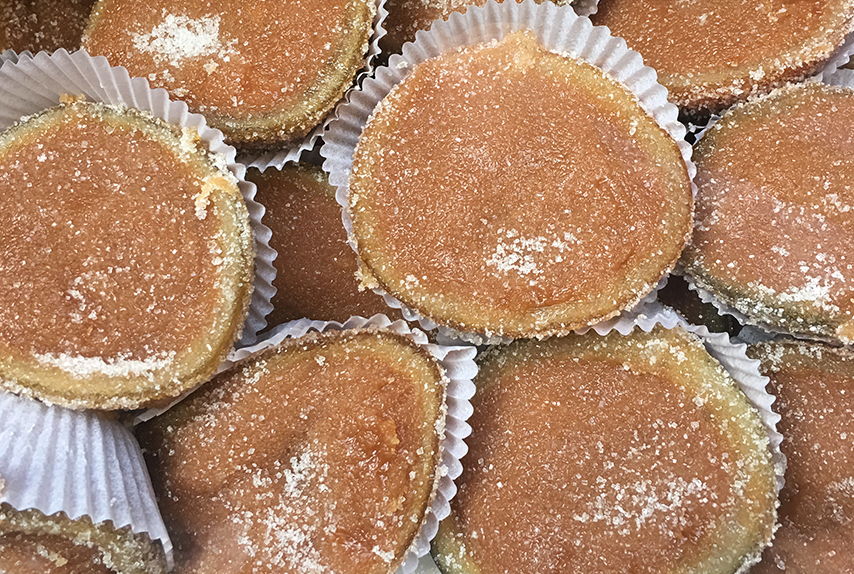 John: "One of the many highlights for me so far, apart from making my first ever Minipresso espresso on a plane at 40,000 feet (definitely watch the video), has to be the Paloquemao Market. It's the second biggest market in the city and honestly, it was incredible. Farmers and producers from the outskirts of Bogotá travel into the city at 1am or 2am in the morning with their fresh produce, ready to sell to local restaurants and chefs.
Colin: "The market had a really cool atmosphere, didn't it?"
John: "It certainly did. And I was staggered by the sheer range of exotic fruits, seafood and livestock available. Also, something that really hit me hard and almost made me stop in my tracks was the unbelievable array of colours in the market. The beauty, quality and natural abundance of the produce were fantastic - such a treat for the senses. And I really loved it when we discovered fruits and vegetables we never even knew existed."
Colin: "Very true. Oh, do you remember those red ball beans, which were shaped more like little oval balls rather than a traditional bean? I was quite surprised to learn that they are almost exclusively found only in Colombia."
John: "We learned so much! For me, a real highlight had to be all those varieties of avocado we saw. I knew there were many different types, but hadn't quite grasped how big they could grow! They really put what we normally buy in the local British supermarket to shame."
Colin: "Talking of size, don't forget that incredible catfish we saw!"
John: "Oh yeah! It must have been about a metre long and was covered in what looked like tiger stripes. Oh, and what about those butchers who were dancing to techno music? Hilarious! The market genuinely blew me away. Did I mention how much I loved the market?"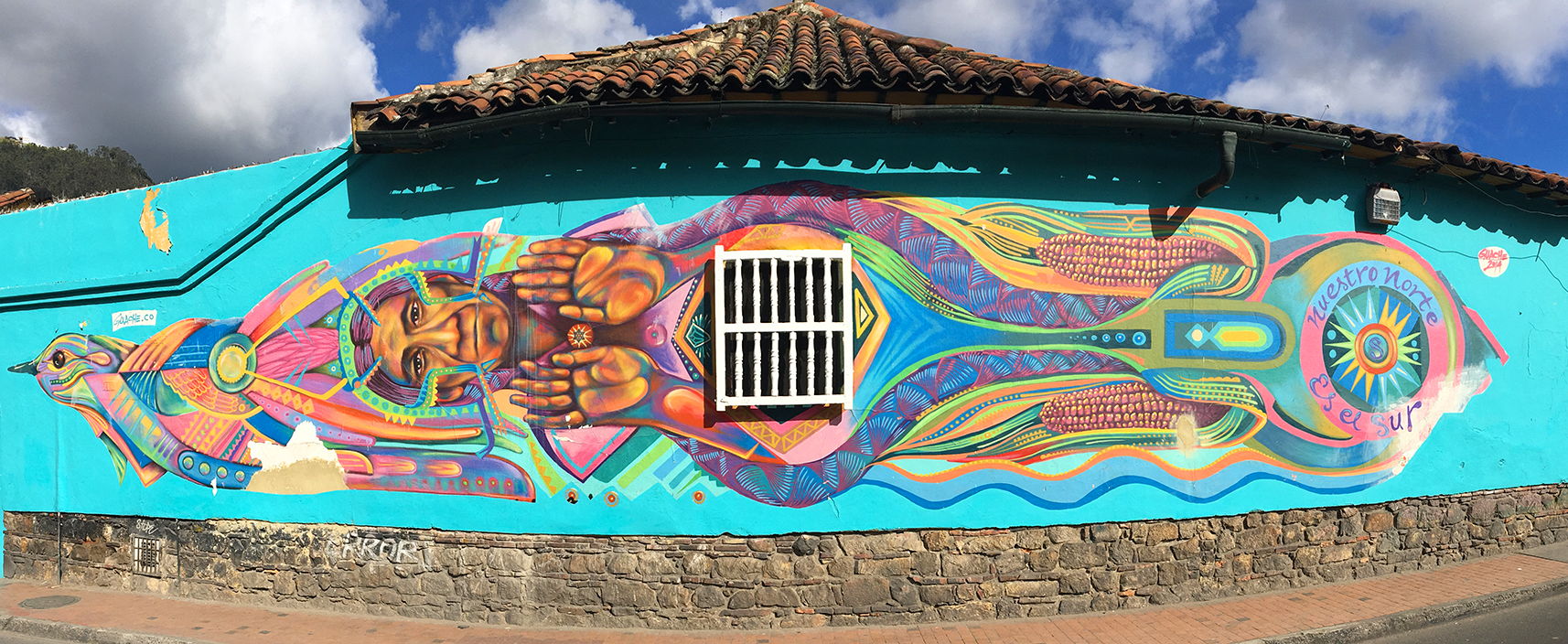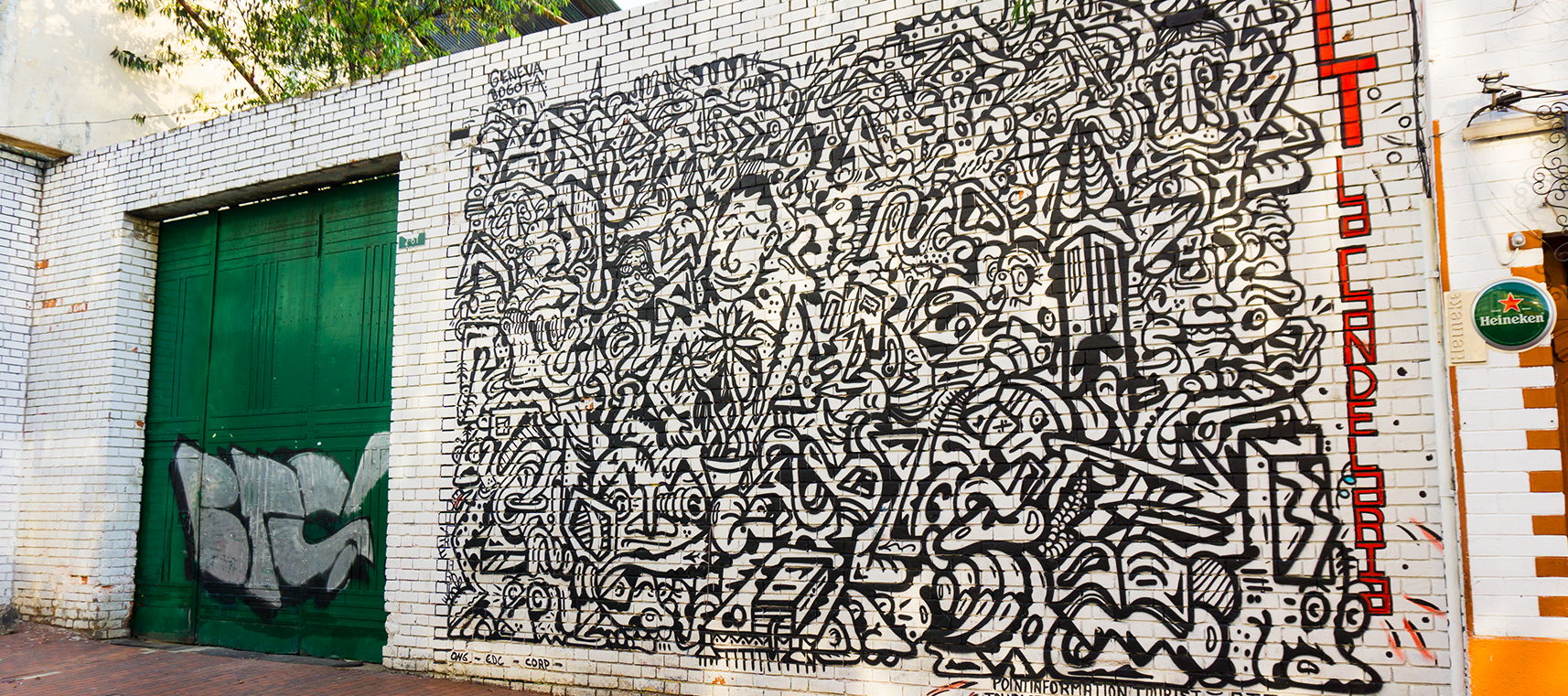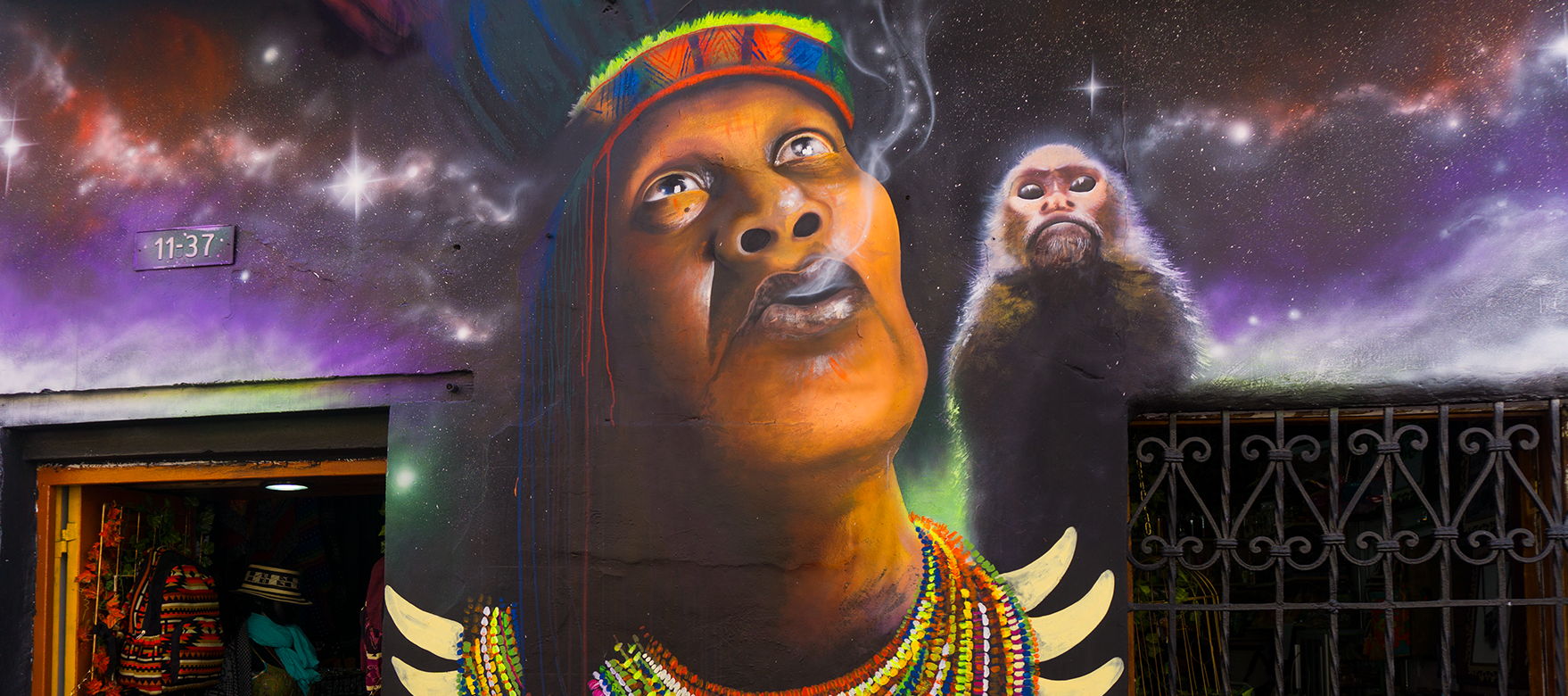 Colin: "Just once or twice! We knew Bogotá was famous for its street art, but we didn't realise what a huge part of the local culture it is. While many international cities like London or New York frown upon graffiti artists, Bogotá takes such a different approach, giving artists the opportunity to freely create their work. This has led to more thoughtful works of art that can be worked on openly during the day instead of secretly in the dark of night."
John: "We're told that some store owners even commission artists to decorate the outside of their shops. This has led to an opportunity for those involved in the art to organise graffiti tours of the city, which now happen on a daily basis and are a huge tourist attraction. All of this is a great example of Bogotá embracing culture and encouraging inclusivity within the city."
Colin: "Of course, one of the most important things we wanted to do at the start of our Colombian adventure was to experience the coffee culture of Bogotá for ourselves. On trusted advice, we visited a few cafés in the city and we were definitely not disappointed. Top 5 Coffee was one of our favourite cafés, with its super clean and white, almost clinical aesthetic. A breath of fresh air compared to the usual setting you'd expect from a speciality coffee shop."
John: "We were also privileged enough to be served by National Barista Champion, Mauricio Romero, who brewed us an amazing Chemex. He used this incredible coffee bean called a Colombian Pink Bourbon, which derives its name from the fact that the cherry produced actually ripens pink. It really was a special experience. It's not every day you get to enjoy world-class coffee served by a world-class barista."
Colin: "Not to be outdone though, our other top choice as a must-see café would have to be Azahar Coffee. What a brilliant place! Its open-air seating and vibrant atmosphere was the perfect welcome to Colombia. It almost felt like a home-from-home, with customers tapping away on their laptops - much like you would find in any East London café. And the coffee? Well, the flat white I had there was great!"
John: "You're really downplaying that a bit now. When we were actually in the café, Colin boldly claimed that they served what may just be, "One of the, if not the best flat whites" he'd ever had!"
Colin: "What can I say? It was delicious."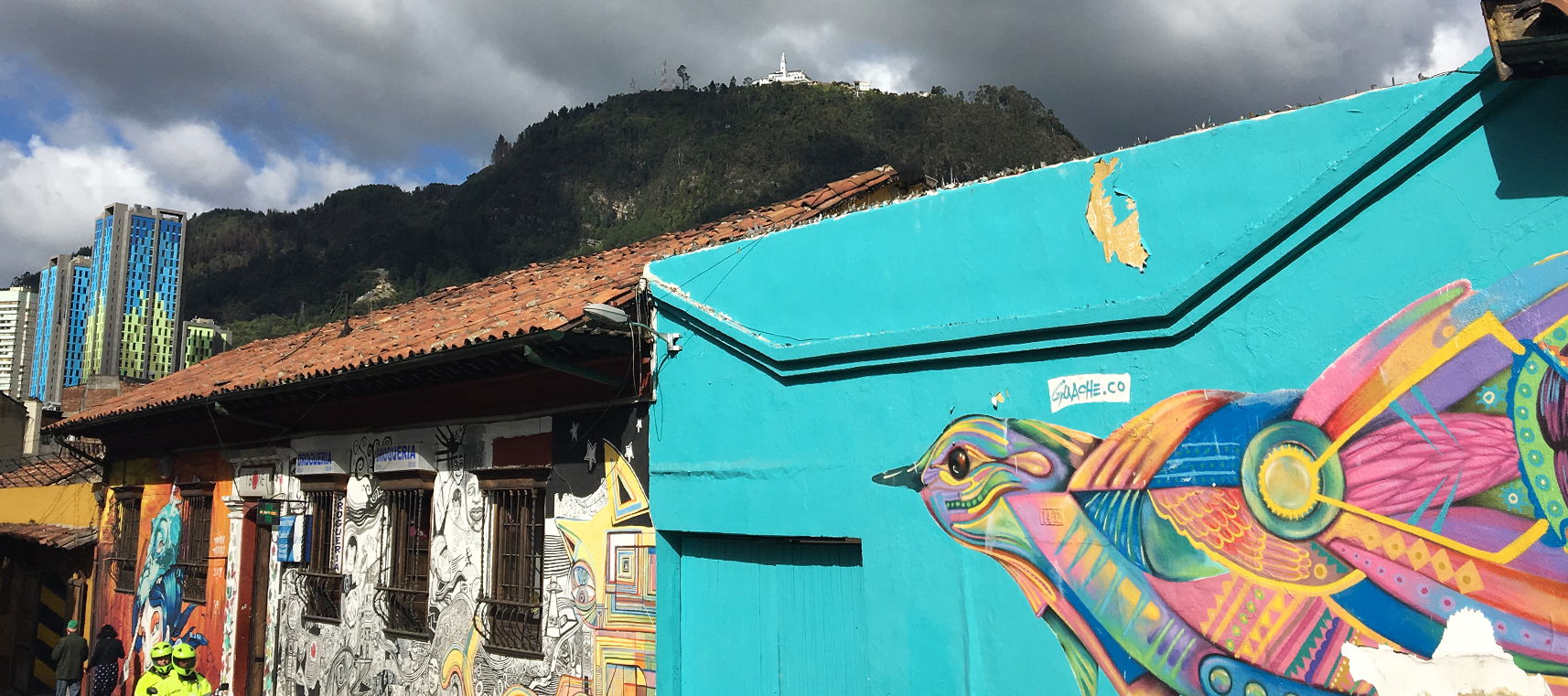 Colin: "We have honestly been astounded by Bogotá. Embarking on this adventure has given us a feeling of maturing as a business. We couldn't have asked for more from our first big trip to source a brand new coffee bean."
John: "Couldn't agree more. It really has left me excited about what lies ahead. We're more than ready to continue on to Santa Marta to visit the coffee plantations and meet the people directly involved in the production of Colombian coffee. I'm so looking forward to seeing the process from bean to cup - up close and personal."
Colin: "We promise to be back in touch soon. But for now, we need to get our heads down for a few hours before catching our next flight. Which hopefully means getting closer to tracking down the perfect Colombian cup of CRU to bring back with us. Can't wait!"
John: "Yep. From here on, things are going to get even more exciting. See you later, folks."
Well, if we weren't jealous before, we definitely are now!  John also mentioned that he grabbed the opportunity in Paloquemao Market to set up a little FoodBusker stand and prepared a local dish called 'Arepas' – a popular street-food dish made of ground maize dough or cooked flour. Apparently, it was really, really good! Don't worry, we've asked him to send over the recipe, so we can all enjoy a taste of Colombia for ourselves. Check out our arepa recipe and why not have a go too? If you'd like to follow the rest of their journey then be sure to visit our Explore Colombia page.
Feeling utterly inspired by the art on Bogotá's streets, we'd love to give you the opportunity to WIN some of our first batch of the Colombian coffee bean - once it is released. To enter, simply vote for your favourite piece of street art found by John and Colin on the streets of Bogotá. Hope you're feeling as inspired as we all are. Good luck!
[powr-form-builder id=660ac5be_1485088115]