Kelly (aka the LDN Yogi) from KIN here.
Mornings can be tough for a lot of us, especially when the summer holidays are over. Being a personal trainer, I champion the idea that the way in which you start the day has a big impact on what you will achieve during that day.
"Running my own health & wellbeing company means that I have to create my own structure, although anyone that does the same will know that this sounds a lot easier than it is.
 
I've always been a morning person, but it's got much harder as the years have go on. When we start a 9-5 job or have kids and big challenges to face in our day-to-day lives, sometimes, the last thing we want to do is get out of our warm cosy bed.
 
To try and help you get up and out now that winter's creeping in, I've created a wake-up routine that I've narrowed down to around 8 mins... that's from being fast asleep to being head ready for the day."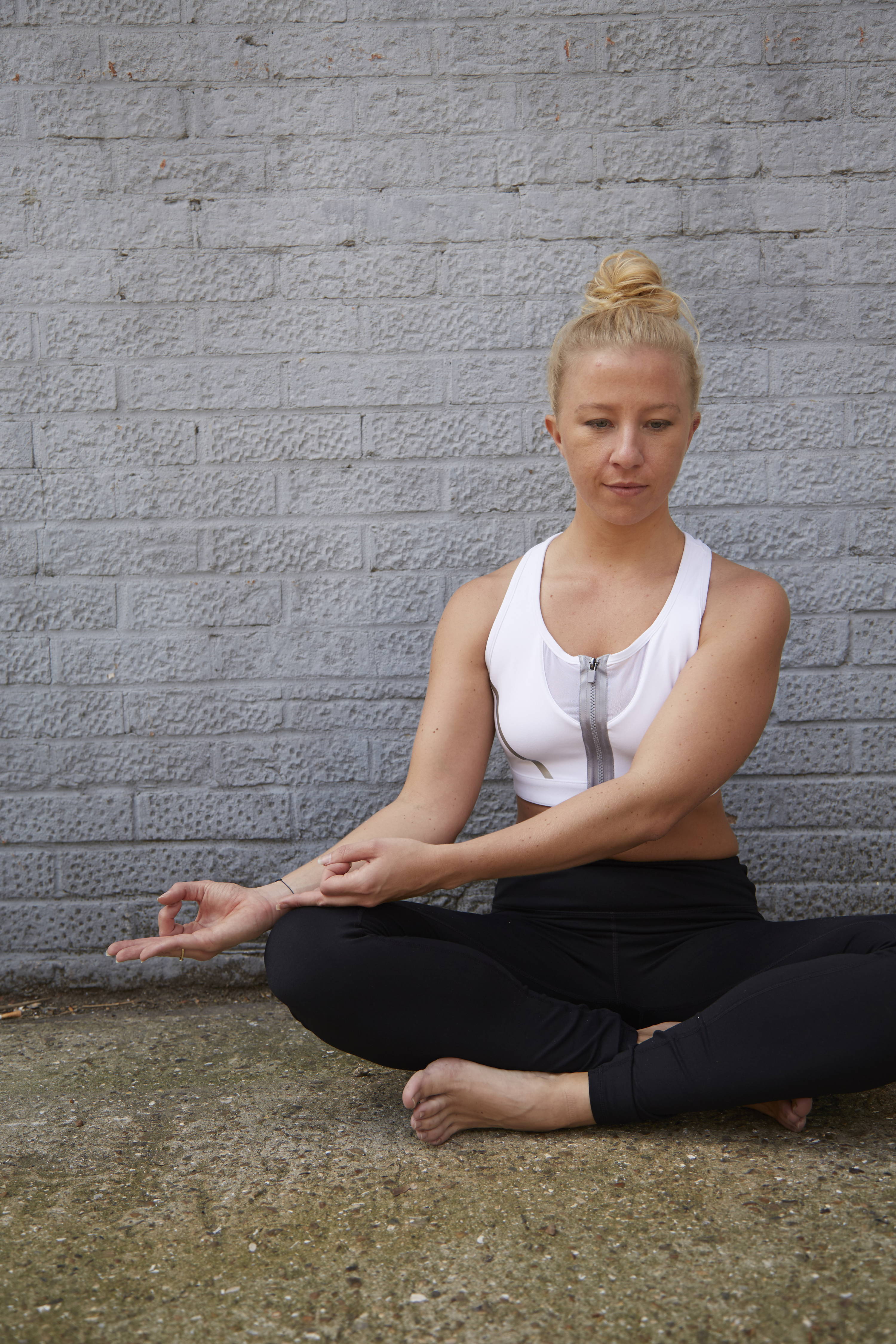 ---
It's very important to set your intentions the night before. I set my alarm on my mobile and put it on the dresser on the other side of the room. This helps to stop the evening scrolling through emails and social media before I go to sleep.
---
1.   The alarm goes off and I HAVE to get out of bed to the other side of the room to switch it off
2. I head straight to the bathroom, splash my face with cold water and brush my teeth. I instantly feel fresher.
3. Next, I open the curtains and let in as much natural light as possible. Now for a full body stretch.
Lifting both arms in the air, clasp hands and do a slight back bend. Inhale as you stretch up, exhale as you back bend. Make sure you feel the stretch all the way in your upper abs, this will expand your lungs and make you feel good. Then grab one wrist with one hand and pull to the opposite side in to a banana stretch. Feel free to make any yawning or wake up noises that you want...
This is all about releasing energy that's been still for that last 6 hours!
4. I go in to the kitchen and make a shot of KIN In Your Greens super greens followed by a CRU Kafe espresso with a dash of almond milk.
6. I sit down on my yoga mat (or sofa) and take 2 minutes to settle my body and mind. I focus on my breathing for 6 long breathes. Make each inhale 4 seconds and exhale 4 seconds. This helps to lower cortisol levels and clear the mind before the day. After 6 breaths I focus on one thing I want to complete today and I visualise how it would feel to compete that by the end of the day.
7. By now my coffee has kicked in and and I go for a 4km jog/run outside. This is where the magic happens... It's a great way to focus and think of ways to achieve the thing(s) I want to do today. The run is totally optional, but I find by doing exercise in the morning makes for a much more productive day.
---
Fancy reading more like this?